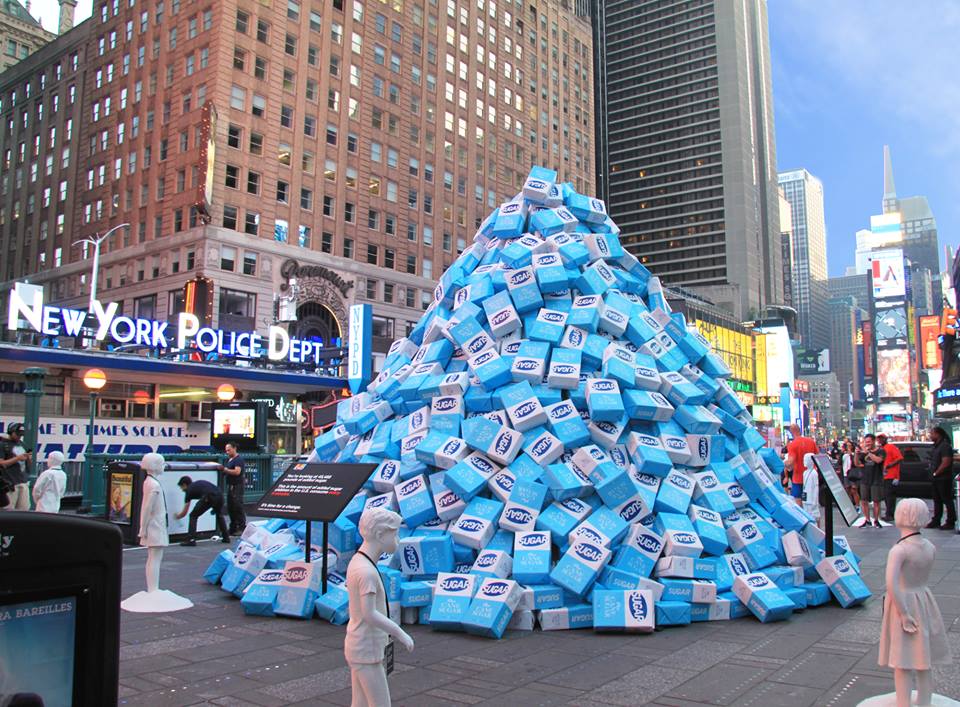 New Yorkers might be wondering why there is agiant pile of sugar boxes in the middle of Times Square.
The snack company KIND, known for their health bars… are sending a message.
They've plopped 45,485 pounds sugar to illustrate what added sugar looks like. This is the amount of added sugar children in the U.S. are eating every five minutes.
It's time for a change, the company wrote on their Facebook page.
The literal message is in conjunction with the launch of their new fruit bites made with only real fruit and no sugar added
They are introducing new Fruit Bites. Made with only real fruit. No sugar added.
According to the American Heart Association, children are recommended to eat no more than 100 calories (about six teaspoons) of added sugars, also known as free sugars, on a daily basis. Unfortunately, children are eating over 270 calories according to data in the 2015-2020 Dietary Guidelines for Americans.
KIND estimates the average 9-year-old eats their weight in added sugar each year.