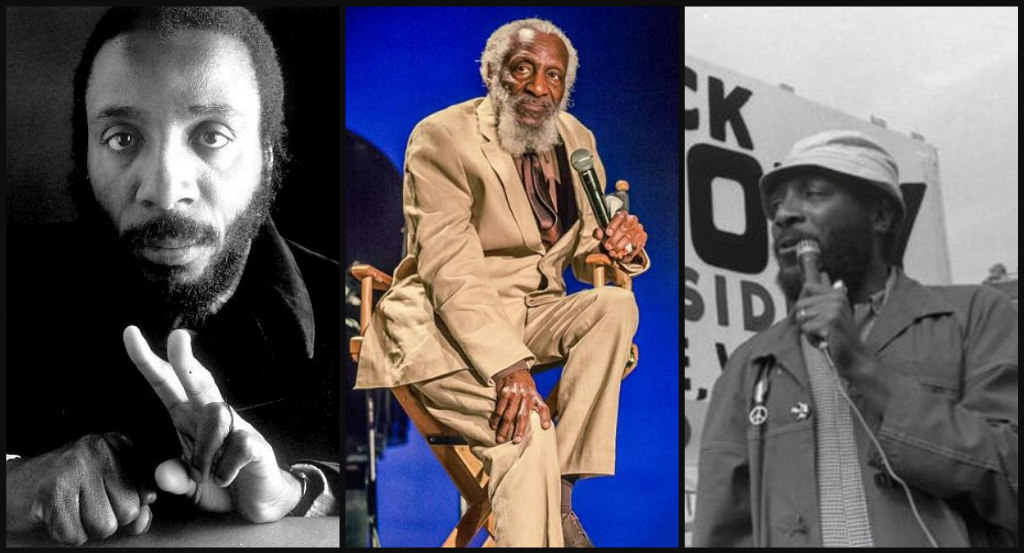 Dick Gregory was a legendary stand-up comedian and civil rights activist. The beloved comic passed away at the age of 84 due to heart failure on Saturday.
During the 1960s, Gregory became a pioneer in stand-up comedy for his "no-holds-barred" sets, in which he mocked bigotry and racism. He was also a passionate political activist who protested the Vietnam War.
Gregory was one of the first black comedians to gain widespread acclaim amongst white audiences. Throughout his career, he performed on all of the late night talk shows.
In a statement, his son Christian Gregory wrote: "My father, Dick Gregory remains hospitalized with a serious but stable medical condition. His prognosis is excellent and he should be released within the next few days. After feeling ill last Wednesday (August 9th). Mr. Gregory was taken to the hospital. He was evaluated, treated and released. Showing only minimal improvement we returned him to the hospital Saturday (August 12) he was evaluated and admitted. Balancing a fine line between privacy and his friends and fans (who are his extended family) right to know. We have and will always gladly and freely share this gift with the world.
When it comes to sickness and disease one's age is highly significant. There is no such thing as a "simple" condition. In advanced age a simple cold or a simple infection could be catastrophic. At soon to be chronologically 85, my father's true age far exceeds that. A life well-lived but heavily sacrificed, has definitively taken its toll.
Laughter is truly good medicine. I've watched my father for a lifetime heal the world. Today he is in need of your healing. We are truly grateful for the phenomenal care he has been receiving. My family and I remain thankful for all of the prayers, positive thoughts, messages and good energy."
Gregory remained an active civil rights activist and was listed as number 82 on Comedy Central's list of the 100 Greatest Stand-ups.