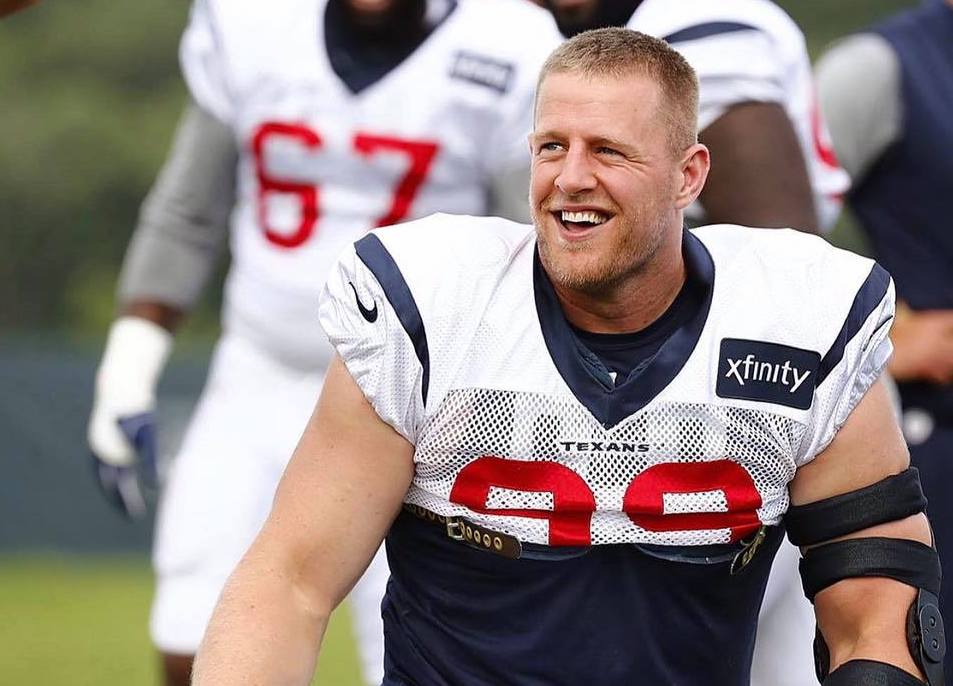 Hurricane Harvey was the most powerful hurricane to hit Texas landfall in more than 50 years, according to reports.
Flooding worsens as the Tropical storm dumps more rain on the city of Houston. With flooding and destruction leaving thousands without proper resources, Houston Texans football star J.J. Watt has put his hero cap on.
The defensive end NFL player issued a challenge for people to donate through www.YouCaring.com. He has already raised over $350,000 and has bumped the goal up to $500,000.
Watt first tweeted out a video message and received an incredible response in less than 12 hours.
More than 30,000 people are expected to be placed temporarily in shelters, FEMA Administrator Brock Long said at a news conference on Monday. The George Brown Convention Center in downtown Houston now has about 2,500 people, according to Yahoo news.
Watt tweeted, "The initial 200k was raised in less than 2 hours. I have now raised the goal to 500k. Your support is phenomenal!"
The link to join the cause is HERE