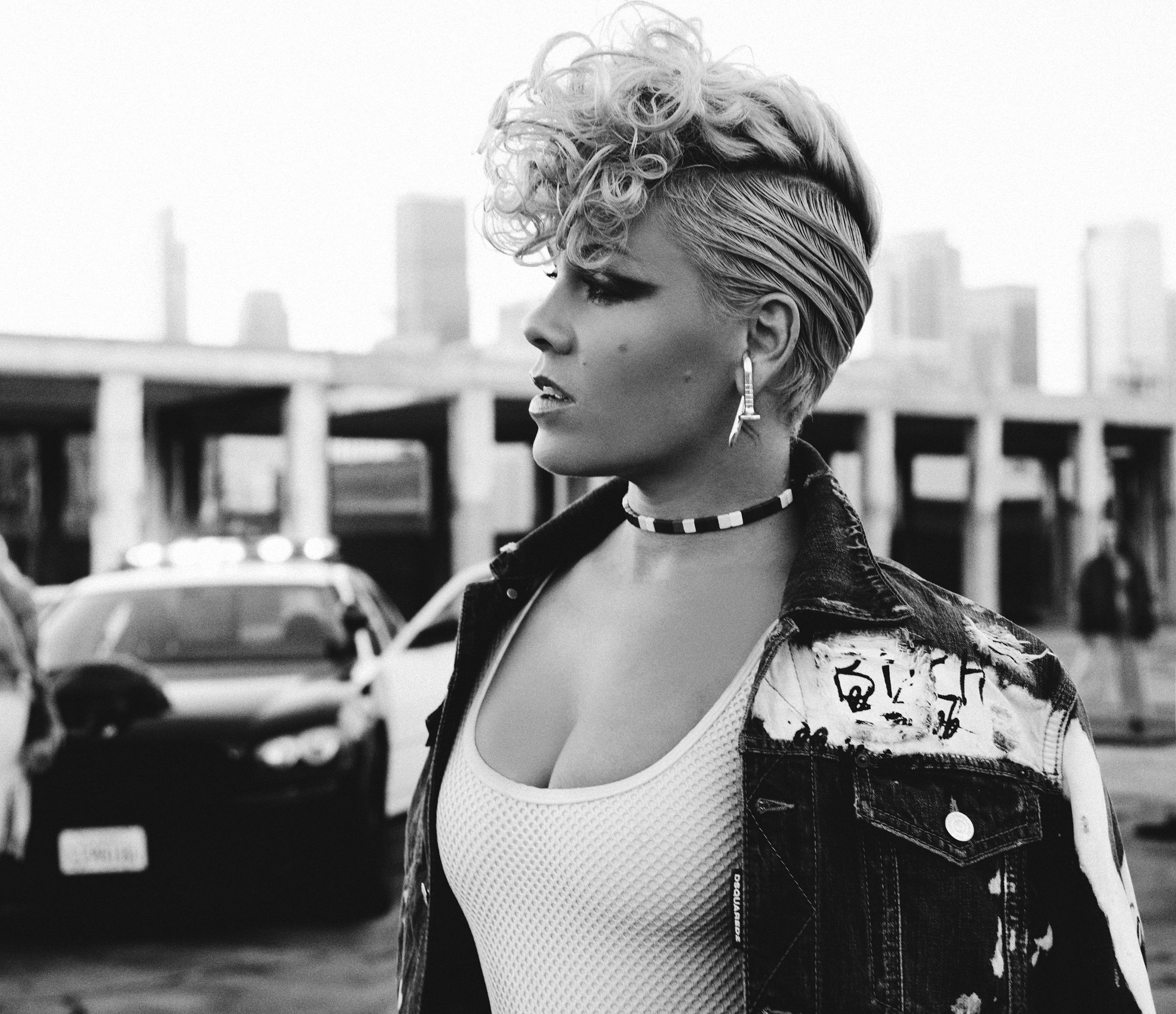 MTV's 2017 "VMAs" will bestow P!nk with its highest honor, the "Michael Jackson Video Vanguard Award," for her trailblazing impact on music, pop culture, fashion and philanthropy. P!nk will perform live from the "Fabulous" Forum in Inglewood, Calif. on Sunday, August 27 at 8:00 p.m. ET/PT.
Known for her boundary-breaking and rebellious nature, P!nk's legacy spawns a 17-year long career as a powerhouse vocalist and performer. The prolific singer/songwriter has created some of the most memorable pop songs and music videos of our time from "Don't Let me Get Me" and "Try," to "F**kin' Perfect" and "Trouble." With this honor, P!nk joins the prestigious list of past Vanguard recipients including Michael Jackson, Madonna, Peter Gabriel, Guns N' Roses, Beastie Boys, Britney Spears, Justin Timberlake, BEYONCÉ, Kanye West and Rihanna.
On Wednesday, August 16, at 6:00 p.m. ET fans can tune-in to MTV for the exclusive broadcast premiere of the "What about Us" video.
P!nk's signature vocals have transformed her into a fearless pop artist with an eclectic range allowing her to produce everything from a pop-rock song one day, to a soulful R&B song the next. She is also known for lighting up the stage with her unparalleled acrobats and evocative live shows, dazzling audiences with her memorable performances.
Her latest single, "What About Us" was released last week and hit #1 on iTunes in 26 markets, Top 5 in 36 markets and Top 10 in 48 markets on the day of release (Click Here To Listen). The track was also the 2nd greatest gainer at Top 40 and Hot AC Radio. Rolling Stone called the single, "an emotional dance floor anthem," while Billboard said it's "an anthem for our times."