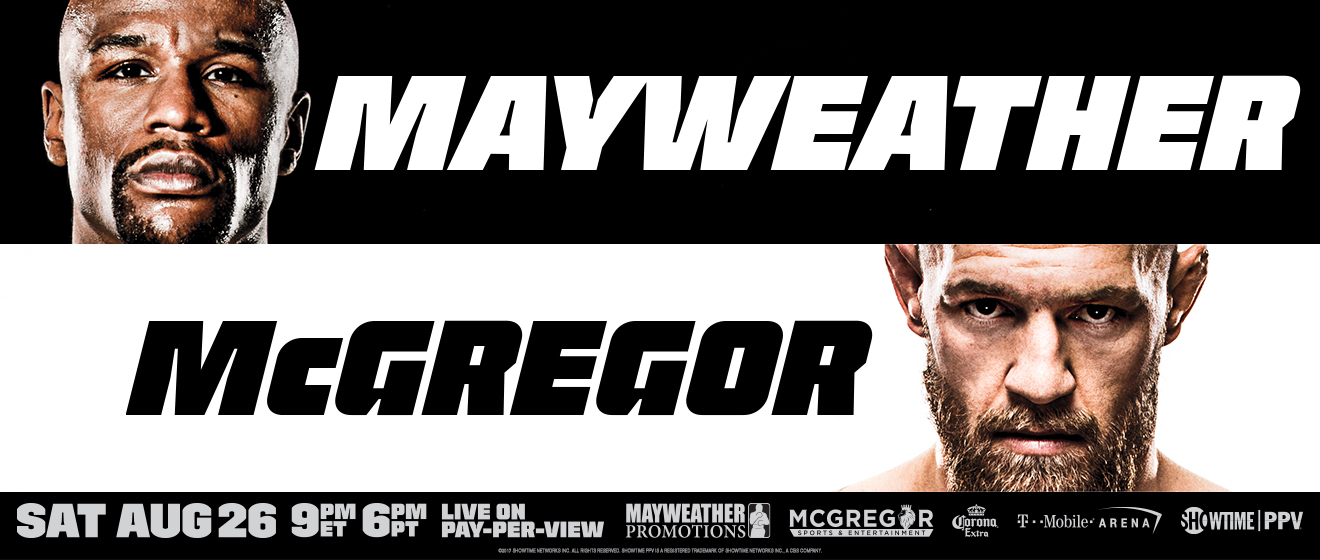 On Saturday night most of America will be gathered around the TV to watch the big fight. That's right: Floyd Mayweather vs. Conor McGregor is here.
Mayweather vs. McGregor takes place on Saturday, August 26 at 9 p.m. ET/6 p.m. PT at T-Mobile Arena in Las Vegas.
It will be a 12-round, super welterweight matchup that pits the legendary boxer Mayweather against the all-time MMA great McGregor in the main event of an unprecedented four-fight pay-per-view boxing card.
The event is produced and distributed live by SHOWTIME PPV and promoted by Mayweather Promotions. The telecast also will be available in Spanish using secondary audio programming (SAP).
In addition, Sean Combs and Mark Wahlberg are doubling down on the upcoming SHOWTIME PPV matchup between pound-for-pound boxing king Floyd "Money" Mayweather and UFC champion "The Notorious" Conor McGregor.
SHOWTIME Sports® has released a new video where superstars Combs and Wahlberg are following up on their previous Mayweather vs. Pacquiao wager.
This time they are going double-or-nothing, with Combs betting again on Mayweather and Wahlberg putting his money down on McGregor. To watch The Bet 2 with Sean Combs and Mark Wahlberg, go to: http://s.sho.com/2vhklVa.
Demi Lovato has signed on to sing the National Anthem during the main event. Lovato is a Grammy nominated artist with over six billion global single streams and nine platinum and multi-platinum singles to her name. She recently released Sorry Not Sorry, which has quickly become one of 2017's biggest hits.
Check your Showtime PPV details to order the fight.
http://www.t-mobilearena.com/events/detail/mayweather-vs-mcgregor