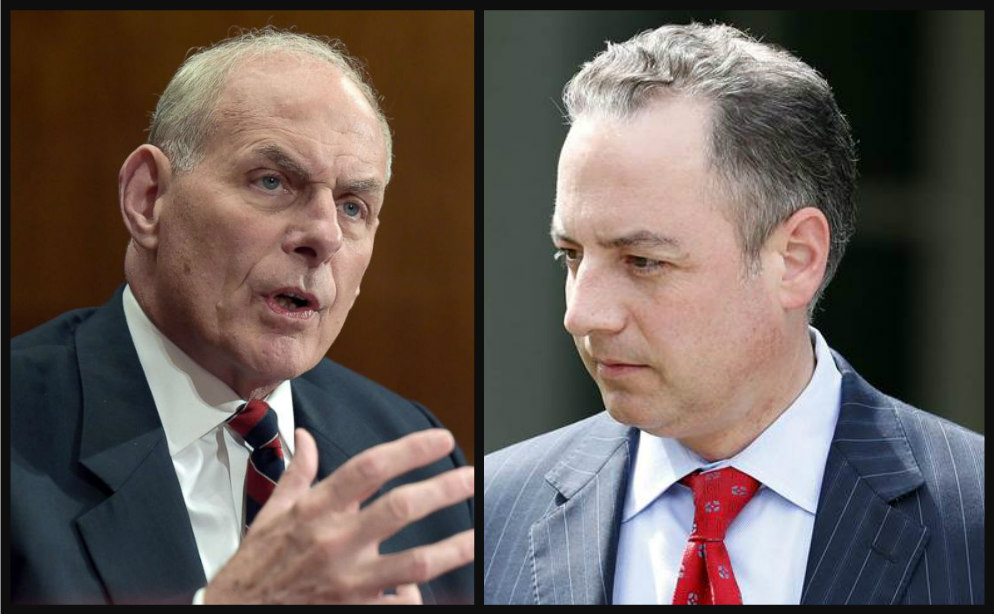 President Donald Trump has named retired Gen. John Kelly as the new White House Chief of Staff, replacing Reince Priebus in the role. "I am pleased to inform you that I have just named General/Secretary John F. Kelly as White House Chief of Staff. He is a Great American and a Great Leader. John has also done a spectacular job at Homeland Security. He has been a true star of my Administration," Trump said in a series of tweets Friday afternoon.
In a statement later on Friday, Priebus said it "has been one of the greatest honors of my life to serve this President and our country. I want to thank the President for giving me this very special opportunity," the statement continued. "I will continue to serve as a strong supporter of the President's agenda and policies. I can't think of a better person than General John Kelly to succeed me and I wish him God's blessings and great success."
Kelly has already been working in the Trump administration, serving as the secretary of homeland security. He released a statement thanking "the tremendous men and women of DHS." "When I left the Marines, I never thought I would find as committed, as professional, as patriotic a group of individuals. I was wrong. You accomplish great things everyday defending our nation and I know your exceptional work will continue," Kelly said. Kelly added that he is "honored to be asked to serve" as the President's Chief of Staff. Kelly will start as chief of staff on Monday morning and White House press secretary Sarah Sanders said that a Cabinet meeting will follow his swearing-in.