Check out the first look for season 3 of "Narcos," premiering globally on Netflix on September 1.
Meet the Kings:
Gilberto Rodriguez Orejuela (Damian Alcazar)- leader of Cali Cartel, "boss of bosses"
Miguel Rodriguez Orejuela (Francisco Denis)- the brains behind the rise of the of Cali Cartel and Gilberto's brother
Pacho Herrera (Alberto Ammann)- the on-the-low hitman, runs the Mexican connection and international distribution
Chepe Santacruz Londono (Pepe Rapazote)– runs the satellite NYC empire of the Colombian drug network
Just as Gilberto announces a bold plan to walk away from the business, DEA agent Javier Peña (Pedro Pascal) enlists the help of American and Colombian law enforcement to take it down. This season opens up a complex and ruthless world of new figures.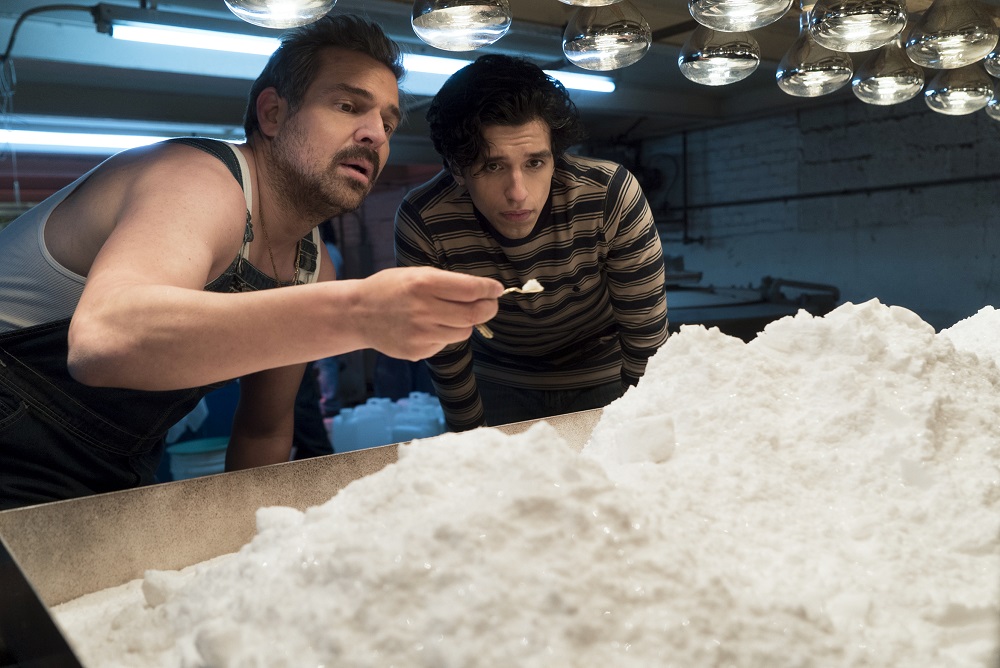 Other new players include:
Jorge Salcedo (Matias Varela)- Cali's head of security who prioritizes his wife and kids' protection over his bosses
DEA agents Chris Feistl (Michael Stahl-David) and Daniel Van Ness (Matt Whelan), who enter the operation with enthusiasm and inexperience
Franklin Jurado (Miguel Angel Silvestre)- the cartel's money launderer who unknowingly puts his wife, Christina (Kerry Bishe) in mortal danger
David Rodriguez (Arturo Castro)- Miguel's oldest son, who is reluctant at first to take a leading role in the cartel structure