The 2017 OC Fair & Event Center is bursting with Farm Fresh Fun – Opening Day is this Friday, July 14 and for the first three hours from noon to 3 p.m. it's free admission and parking.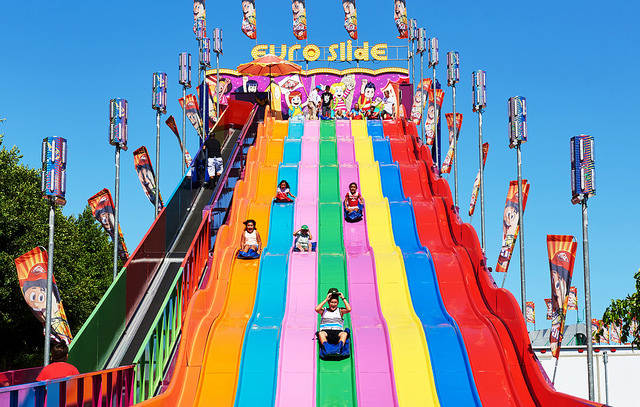 The Fair will continue until August 13, offering 23 days and nights of entertainment, food, rides, shopping, exhibits and more. Operation hours are Wednesday – Fridays from noon to midnight, and Saturday and Sundays from 11 a.m. to midnight.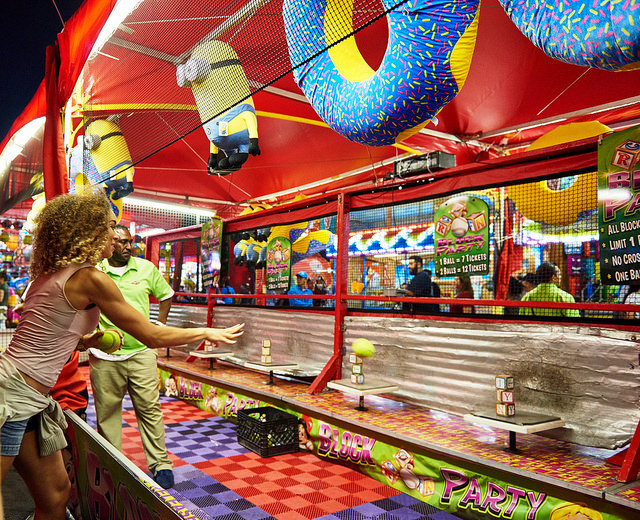 Opening Weekend Entertainment Schedule:
Friday: Comedian Gabriel "Fluffy" Iglesias kicks off the Fair in Pacific Amphitheatre at 8:15 p.m. Tickets start at $45. The David Bowie tribute band Space Oddity is performing in The Hangar at 8:30 p.m. and tickets start at $17.50. It's X-treme Freestyle Mo-X in the Action Sports Arena at 8 p.m. with tickets starting at $17.50.
Saturday: Lynyrd Skynyrd and OC's own Jeramiah Red perform in Pacific Amphitheatre at 7:30 p.m. and tickets start at $37.50. In The Hangar, the Pink Floyd tribute band Which One's Pink? takes the stage at 8:30 and tickets start at $17.50. It's Speedway Fair Derby in the Action Sports Arena at 8 pm; tickets start at $17.50.
Sunday: The Happy Together Tour starts at 8 p.m. in Pacific Amphitheatre with tickets starting at $22.50. Blue Oyster Cult takes the stage in The Hangar at 8:30 p.m. Tickets start at $20. In the Action Sports Arena, it's SummerFist 10 at 6 p.m. and tickets start at $15.
All tickets include OC Fair admission. Get your last-minute seats at Ticketmaster.
OC Fair Deals:
Super Pass – Super Passes are $35 for general admission and $28 for seniors and youth ages 6-12. New this year: Super Pass holders who come to all 23 days of the 2017 OC Fair will win the Perfect Attendance Award and receive a free 2018 Super Pass.
Veterans and active-duty military personnel – Admission is always free with ID and their guests can purchase up to six half-price tickets.
Read and Ride – Kids ages 5-11 can read two books to earn three free carnival rides. Download book report forms at bit.ly/ocfairread and redeem them at the Centennial Farm information booth.
Seniors Day – Those 60 and older get in for $5 every Friday.
$2 rides and $2 games – On Fridays noon-4 p.m. rides and games are just $2 in the main carnival and the kiddie carnival.
Best Deal Ever – On Saturdays and Sundays, Fairgoers can take advantage of this promotion featuring half-price admission and carnival rides for half the usual number of tickets.
OC Fair Express – Take an OCTA bus from one of nine locations direct to the Fair and receive a coupon for $3 general admission, one coupon per person. Bus fare is $2 each way on Saturdays and Sundays, 11 a.m.-midnight. For more information and locations, visit ocfairexpress.com.
Free offsite parking on weekends – Park in the Experian structure at 475 Anton Blvd. (near the Bristol exit off the 405 Freeway), in Costa Mesa and catch a free shuttle to the Fair 10 a.m.-1 a.m.
Go to ocfair.com for more information on the OC Fair.