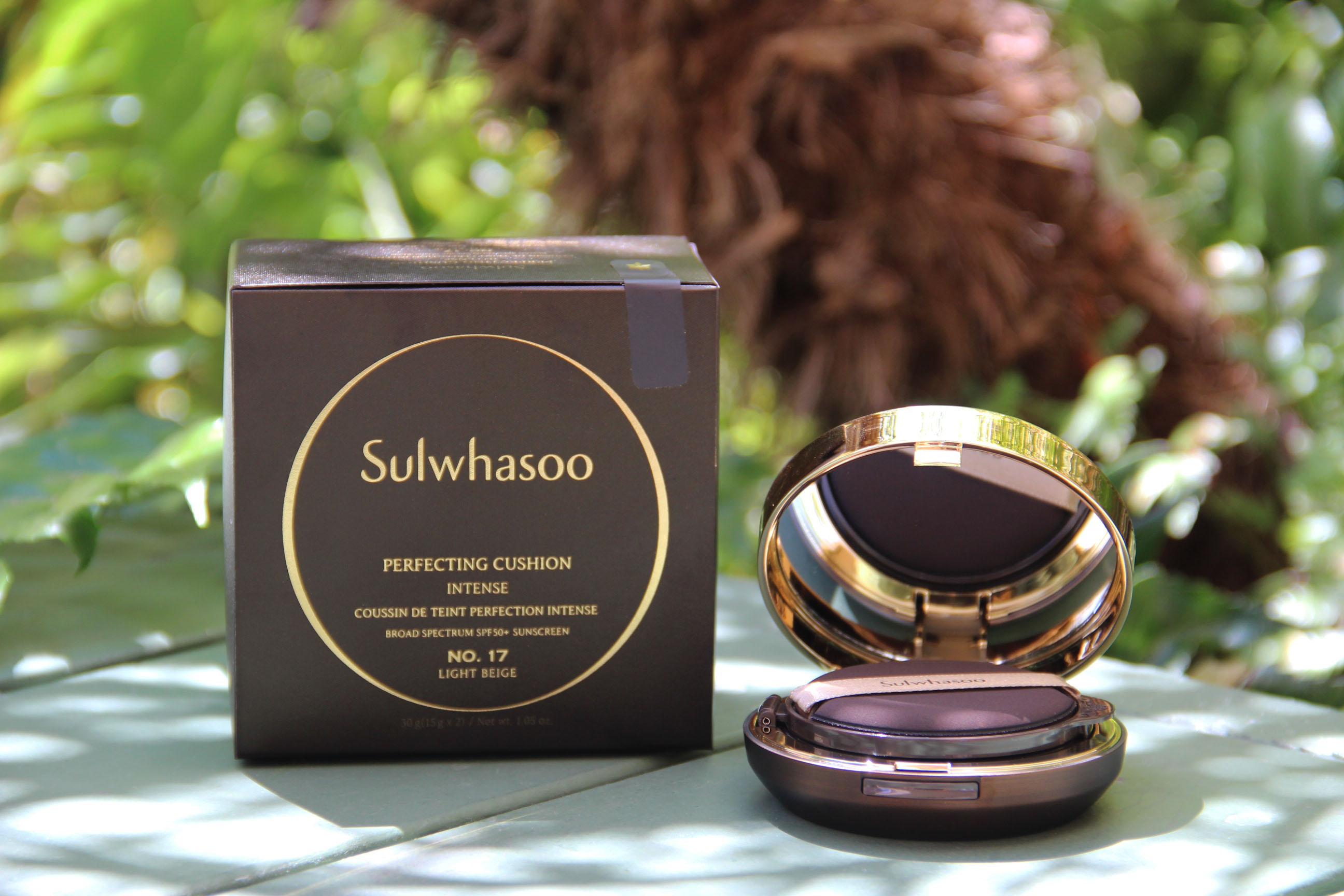 Perfecting Cushion Intense
Sulwhasoo's ultimate premium anti-aging cushion includes precious red pine extracts that deliver radiance and resilience to the skin.
This premium anti-aging cushion's key ingredient is red pine, and is combined with the best Asian herbs along with cutting-edge technology.
The rare herb boosts skin's look of firmness and density, smoothing the appearance of fine lines and wrinkles. Its antioxidant-rich plum blossoms protects the skin from harmful external aggressors.
Price: 7 shades to choose for $80.00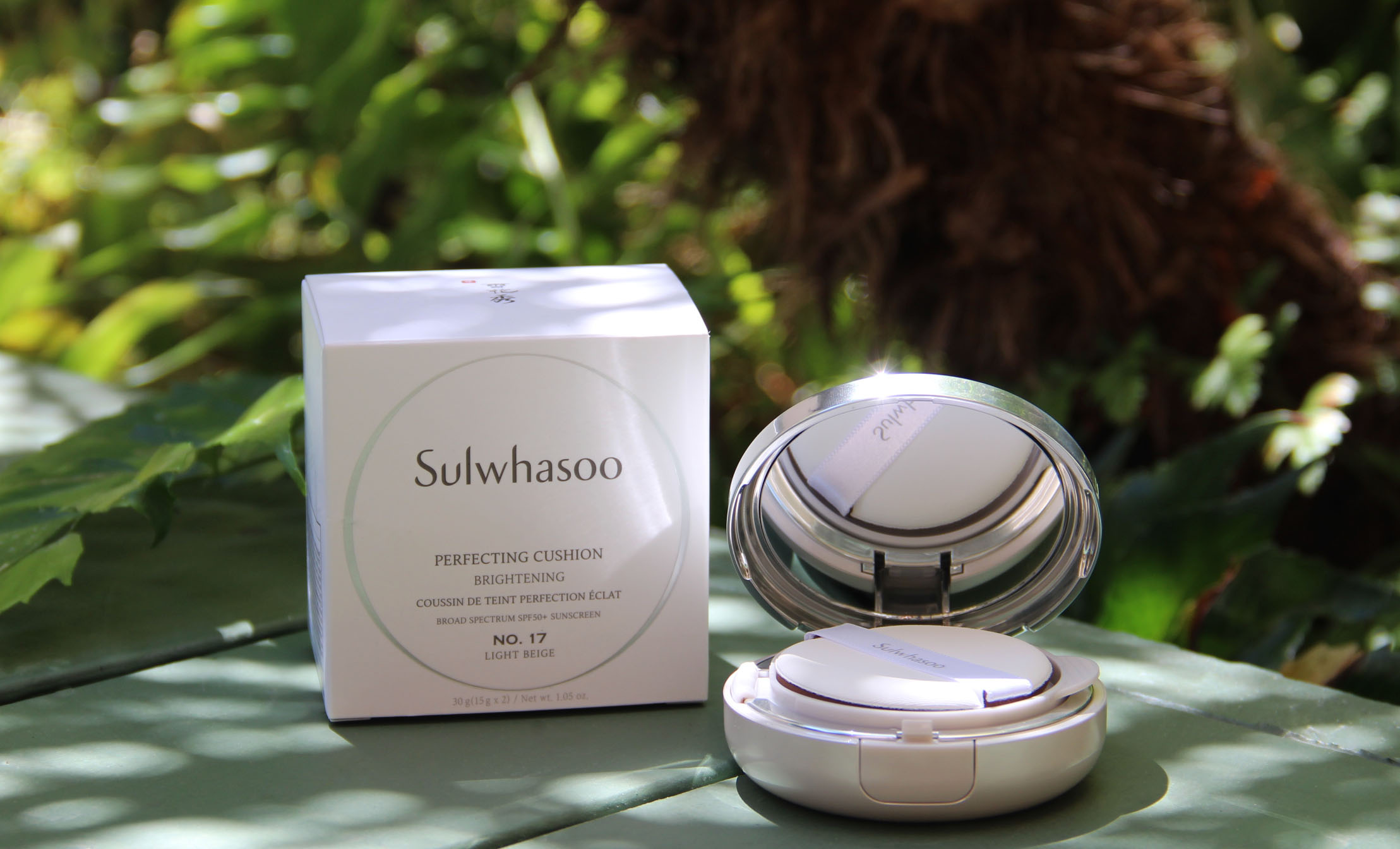 Perfecting Cushion Brightening
Formulated with Magnolia Extract, it is a Pearlescent Complex created from extra-fine pearl powders gives skin an immediately luminous look. The result is a flawlessly clear and even complexion.
Unique, flexible film-fixing polymer offers a thin protective barrier for a flawless finish that lasts up to 12 hours. SPF 50+ protects the skin from harmful UVA and UVB rays that cause photo-aging.
Price: full-size, refill included for $65.00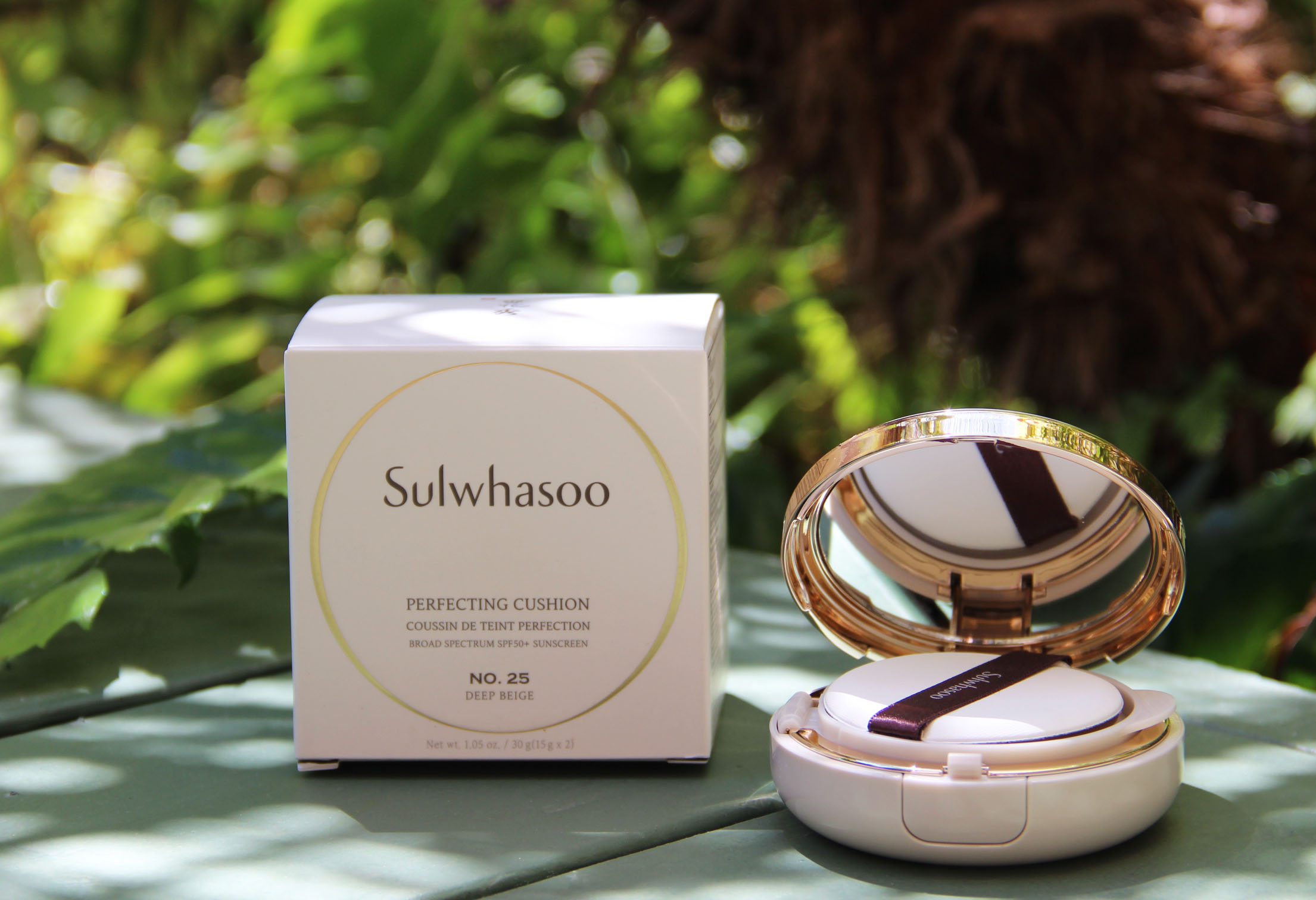 Perfecting Cushion
A fresh, light-weight cushion foundation that delivers long-lasting coverage for a naturally flawless complexion. Each compact comes with a full size refill.
What is in it? Apricot Kernel Oil which promotes collagen formation in the skin – improving skin elasticity and resilience for powerful anti-wrinkle benefits, Jaumdan™ Water and antioxidants.
It delivers optimal hydration and lifting effects. The unique Flexible Film-Fixing Polymer offers a thin protective barrier for a flawless finish for 12 hours. SPF 50+ protects the skin from harmful UVA and UVB rays
Price: 6 shades to choose for $60.00