The rose is the undisputed queen of flowers. As William Shakespeare said, "A rose by any other name would smell as sweet."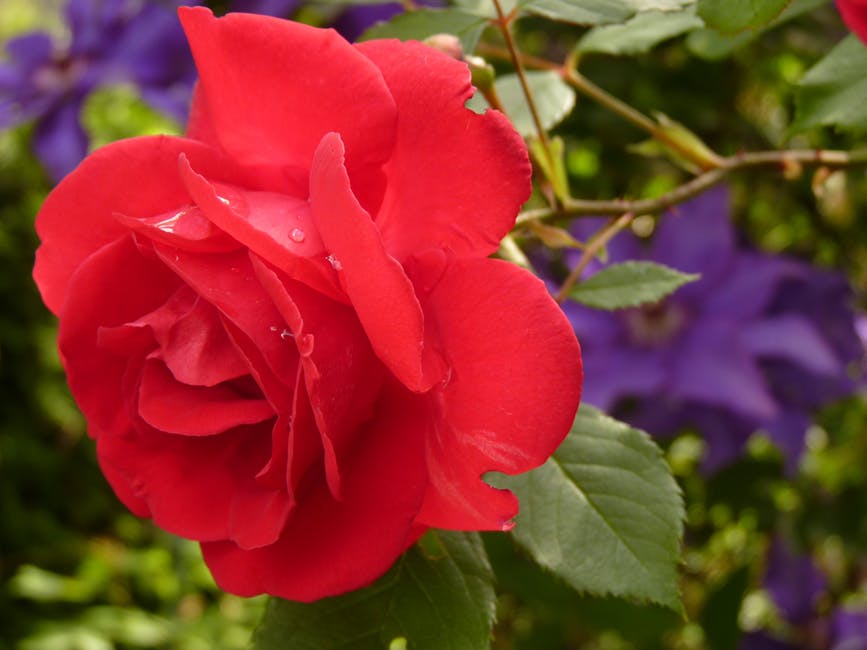 Even President Ronald Reagan loved them so much he signed a proclamation in the White House Rose Garden making the rose the official flower of the USA.
The National Garden Bureau has named 2017 the "Year of the Rose" in honor of this flower's unique place in gardens throughout the United States and the world. That makes this summer the perfect time to celebrate this wonderful flower and discover what's new in the world of roses.
The rose has a long and colorful history. Throughout the centuries, roses have been symbols of love, beauty and war. It is believed that the cultivation of roses began about 5,000 years ago in China. During the height of the Roman Empire, great rose gardens were established in the south of Rome. In the 17th century, roses were in such high demand that kings and queens considered roses legal tender for purchases.
The era of the modern rose began in 1867, when the French breeder, Guillot, introduced the first hybrid tea rose. The elegantly shaped buds soon became the standard look for a proper rose flower—a tradition that continues today with virtually every bouquet of cut roses sold.
Roses have been popular garden plants for generations, and today roses are enjoying a new upswing in popularity. In the past 20 years, rose breeders have made great strides in developing and introducing roses that are more disease resistant, more fragrant and require less maintenance.
"There's nothing quite as beautiful as a healthy rose bush in full bloom," said Christian Bédard, research director for Weeks Roses, America's premier rose grower. "Modern rose bushes are both beautiful and tough in a wide range of growing conditions, so they are easier to grow than ever before."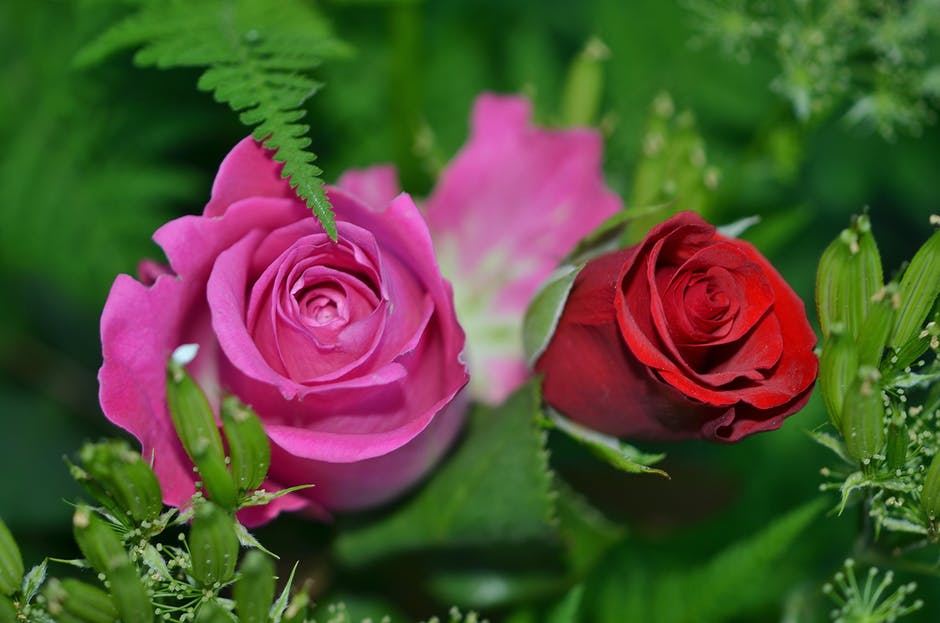 There are many varieties of roses:
When most people think of roses, what comes to mind is a hybrid tea rose. These classic blossoms are known for their long stems that make them favorite cut flowers for displaying in a vase. Hybrid tea rose bushes have a generally upright shape, and the plants reach 3-6 feet tall. Popular varieties of hybrid tea roses include Pretty Lady Rose, Mr. Lincoln, Peace, Neil Diamond and Marilyn Monroe.
New for 2017 from Weeks Roses is a new variety of hybrid tea rose called All My Loving. Developed in England by breeder Gareth Fryer, All My Loving features single dark pink blossoms sitting atop traditional long cutting stems. The large, 4- to 5-inch flowers have 30-40 petals, and the color stays true until the petals naturally fall from the plant. All My Loving is a vigorous producer of summertime blooms, and this variety performs particularly well in the hot, sunny climates of Southern California and the Southwest.
Another popular type of rose bush is the floribunda. This type of rose generally blooms in clusters of smaller flowers, which makes them great landscape bushes. A blooming floribunda brings a profusion of eye-catching color to a garden, and the shorter growth habit fits nicely into most settings. Popular floribunda varieties include Iceberg, Julia Child, Ketchup & Mustard and Angel Face.
A new variety of floribunda rose called Easy To Please combines the prolific flowering of classic varieties with the increased disease resistance of modern roses. This variety, which is part of the Easy-To-Love collection from Weeks Roses, grows well in a wide range of climates and conditions. Easy To Please also has fragrant flowers that smell of cloves with hints of cinnamon.
Climbing roses are the largest of the rose bushes. A full-size climbing rose can easily produce canes that are 10 to 12 feet tall, so these plants do well when growing on a trellis, fence or wall. Climbers will literally climb up nearly anything, so regular pruning may be required to keep them from outgrowing their allotted garden space. Some popular varieties of climbing roses include Fourth of July, Above All and Stormy Weather.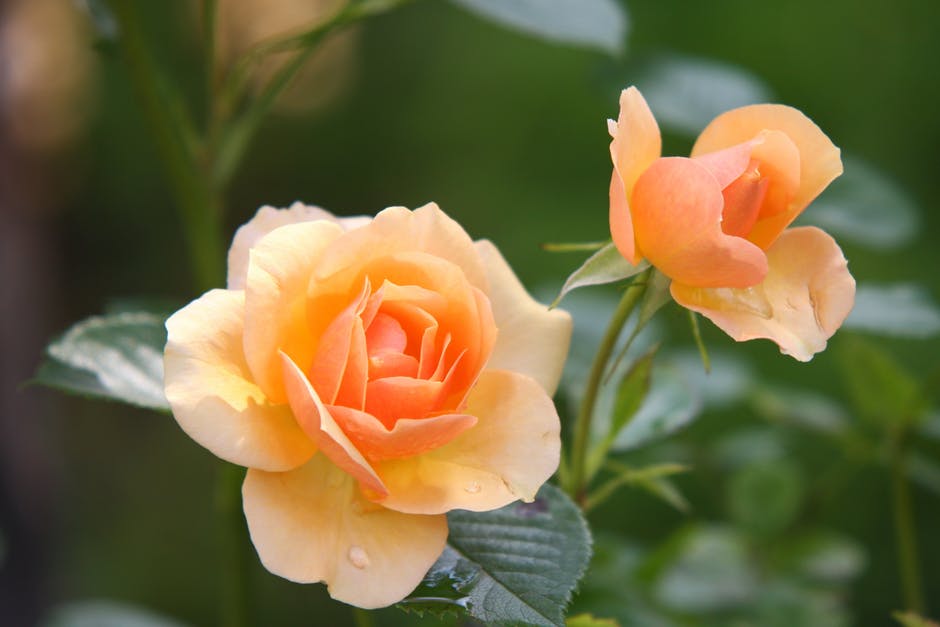 Tropical Lighting is a new-for-2017 climbing rose that features exotic-colored blooms that mix sunset orange and smoky purple—accented with cream-colored stripes. Like most of today's improved hybrid roses, Tropical Lightning has improved disease resistance that makes it a lower-maintenance alternative to older varieties of climbing rose bushes.
Shrub roses are good choices for large landscapes or gardens. Shrub roses are identifiable by their rounded growth habit that can reach three to five feet tall and three feet wide. These rose bushes are vigorous, and they boast large clusters of blooms. Popular varieties of shrub roses include Home Run, Edith's Darling and Children's Hope.
A new shrub rose variety called Watercolors Home Run does not set seeds at all, which means all of the plant's energy goes into producing flowers. The clusters of pink flowers have bright yellow centers, and they keep coming and coming. Watercolor Home Run is very disease free and has self-cleaning petals that require no deadheading—thereby making it a virtually maintenance-free plant.
Shrub roses that have especially low-growing and wide-spreading habits are commonly called groundcover roses. Two new groundcover roses called Rainbow Happy Trails and Sunshine Happy Trails offer a delightful way to create a low-growing, spreading mass of garden color. Rainbow Happy Trails has flowers with pink outer petals and golden centers. Sunshine Happy Trails blooms with a profusion of sunny yellow flowers.
Best growing conditions for roses:
Rose bushes—whether new varieties or heirloom varieties that have been available for decades—grow best in full sun with moist, well-drained soil that is rich in organic matter. For the best show of flowers and the healthiest plants, rose bushes need to receive 6-8 hours of sunlight daily. In especially hot climates, roses do best when they are protected from the hot afternoon sun. In colder climates, planting a rose bush next to a south- or west-facing fence or wall can help minimize winter freeze damage.
Roses thrive best in soils that retain water without getting water-logged. In heavy clay soil, mix in compost, peat moss and other organic matter to improve drainage. Adding compost to lean, sandy soils helps to retain moisture near the plant's roots.
To ensure a healthy rose bush, give it the equivalent of one inch of rainfall per week during the growing season. Water at the soil level to avoid getting the foliage wet, because wet leaves can encourage diseases such as black spot and downy mildew.
Courtesy of www.HomeGardenandHomestead.com