TEEN CHOICE 2017 will air Sunday, Aug. 13 (8:00-10:00 PM ET live/PT tape-delayed), on FOX.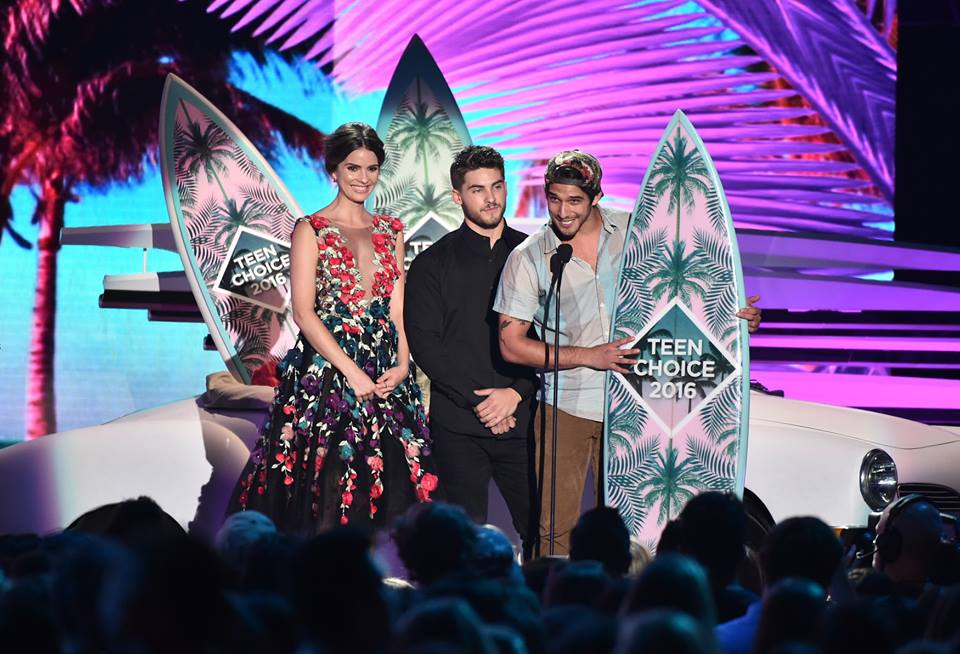 It is the only event of the summer in which teens control the power of the votes, by selecting new award categories and favorite categories from past TEEN CHOICE shows.
The two-hour LIVE event will honor the year's iconic stars from the best films, most-loved TV shows, fiercest music and the top moments in fashion, digital and comedy with the coveted TEEN CHOICE Surfboard Awards. Host(s), performers, presenters and nominees for TEEN CHOICE 2017 to be announced.
For 19 years, the special has presented performances and appearances by some of pop culture's brightest stars. TEEN CHOICE 2016 was hosted by WWE® superstar and AMERICAN GRIT John Cena and actress/recording artist Victoria Justice, and featured appearances by Jessica Alba, Ashley Benson, Kobe Bryant, Cat Deeley, Chris Evans, Jennifer Garner, Sarah Hyland, Lea Michele, Shay Mitchell, NE-YO, Daisy Ridley and Justin Timberlake. EMPIRE's Serayah, Jason Derulo, Charlie Puth and Flo Rida also performed.