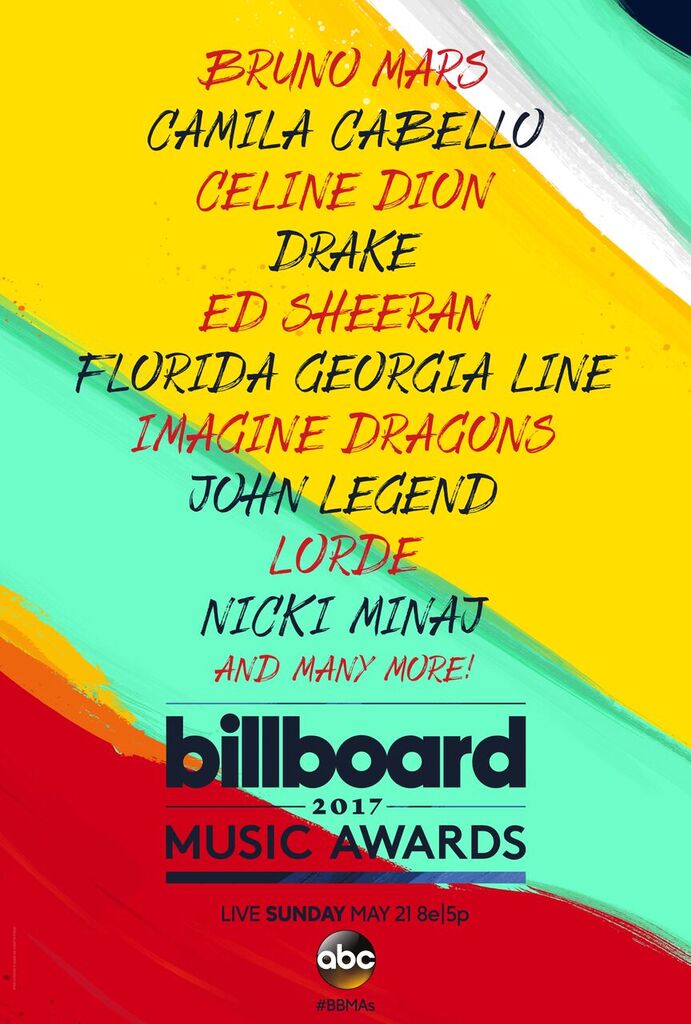 It's looking to be a star-studded night for the 2017 Billboard Music Awards.
The film, television and music stars slated to take the stage throughout the night include Kate Beckinsale, Sean "Diddy" Combs, Mark Cuban, Noah Cyrus, Alexandra Daddario, DJ Khaled, Josh Duhamel, Ansel Elgort, Sara Foster, G-Eazy, Kevin Hart, Ed Helms, Prince Michael Jackson, Rachel Lindsay, Lea Michele, Olivia Munn, Rita Ora, Logan Paul, Rachel Platten, Bebe Rexha, Nicole Scherzinger, Miss America 2017 Savvy Shields, Jussie Smollett, Hailee Steinfeld, Lindsey Stirling, and Ashley Tisdale.
They join hosts Ludacris and Vanessa Hudgens and previously announced performers on the broadcast Camila Cabello, The Chainsmokers, Miley Cyrus, Celine Dion, Drake, Florida Georgia Line, Imagine Dragons, Halsey, Sam Hunt, John Legend, Lorde, Bruno Mars, Julia Michaels, Nicki Minaj with Lil Wayne, Jason Derulo and David Guetta, Ed Sheeran and 2017 Billboard Music Awards ICON Award recipient, Cher.
This year's show will broadcast LIVE on BOTH COASTS from T-Mobile Arena in Las Vegas on SUNDAY, MAY 21, at 8:00 p.m. EDT / 5:00 p.m. PDT on ABC.
Fans can still vote online and on Twitter for Billboard Chart Achievement Award Presented by Xfinity and Top Social Artist Presented by ION360. Voting for both categories will remain open until May 21, 2017 at 9:00 p.m. EDT / 6:00 p.m. PDT (one hour into the live broadcast).
"T-Mobile Magenta Carpet Live at the BBMAs," the official pre-show for the "2017 Billboard Music Awards," will be LIVE from the Magenta Carpet at T-Mobile Arena in Las Vegas on Sunday, May 21 from 6:00 p.m. – 8:00 p.m. EDT / 3:00 p.m. – 5:00 p.m. PDT. The two-hour pre-show will be available worldwide to logged-in and logged-out audiences on Twitter and connected devices, and can be found at BBMAs.twitter.com or via @BBMAs. Sirius XM's Sway Calloway, Jessie James Decker, AJ Gibson, Jeannie Mai and Shane Harper will host the T-Mobile stages, while Chris Daughtry and Laura Marano will host the Xfinity Stage.