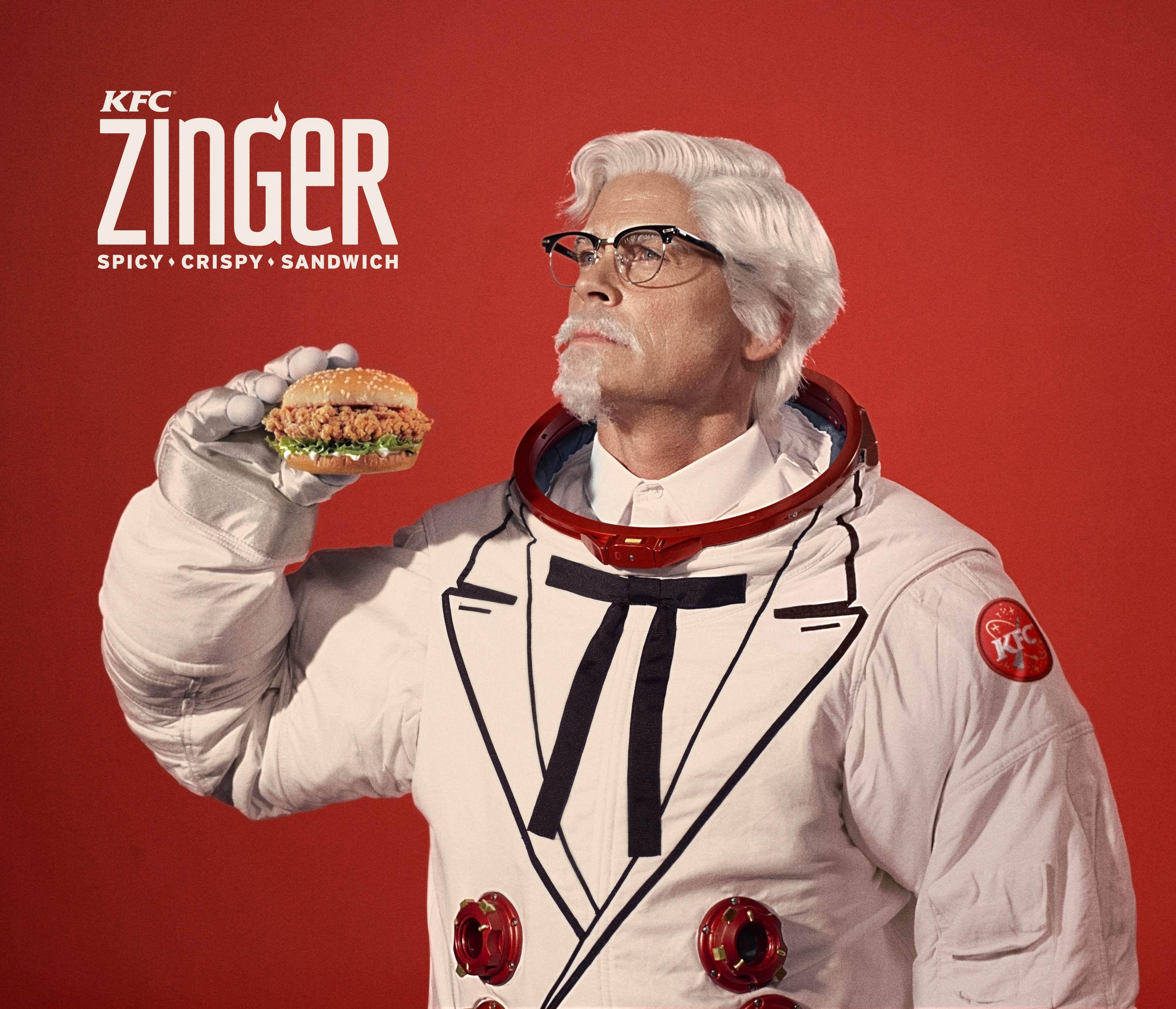 KFC has enlisted actor, writer and producer Rob Lowe as the newest celebrity Colonel to play the brand's iconic founder, Colonel Harland Sanders.
Aligning with the debut of the spicy, crispy and hand-breaded Zinger sandwich in America, the Hollywood funny man will appear in advertisements in a spacesuit to make the world-famous Zinger literally out of this world.
KFC revealed Lowe as the new Colonel under the helmet, following teasers posted on the brand's social media channels. Beginning April 23, Lowe will be featured in a campaign centered on launching the delicious Zinger chicken sandwich into space this summer (details of which will be revealed later this spring).
"My grandfather was the head of the Ohio chapter of the National Restaurant Association in the 1960s and took me to meet Colonel Harland Sanders when I was a kid. It was a big deal. I thought this would be a nice homage to both Colonel Sanders and to my grandfather," said Lowe. "Plus, we're sending the Zinger chicken sandwich to space. You kind of can't beat that."
With an astronomical fan following across the world, the Zinger travels to the U.S. on April 24, available at participating restaurants as an individual sandwich ($3.99) or as a $5 Fill Up meal (prices may vary; tax extra). The Zinger $5 Fill Up includes a freshly-prepared Zinger sandwich, wedges, a medium drink and a chocolate chip cookie — an exceptional value.