Here comes the bride…to a Stuart Weitzman boutique. On the heels of last year's successful Bridal Collection relaunch, the brand will bring the bridal program, previously available online only, to select regional boutiques this spring.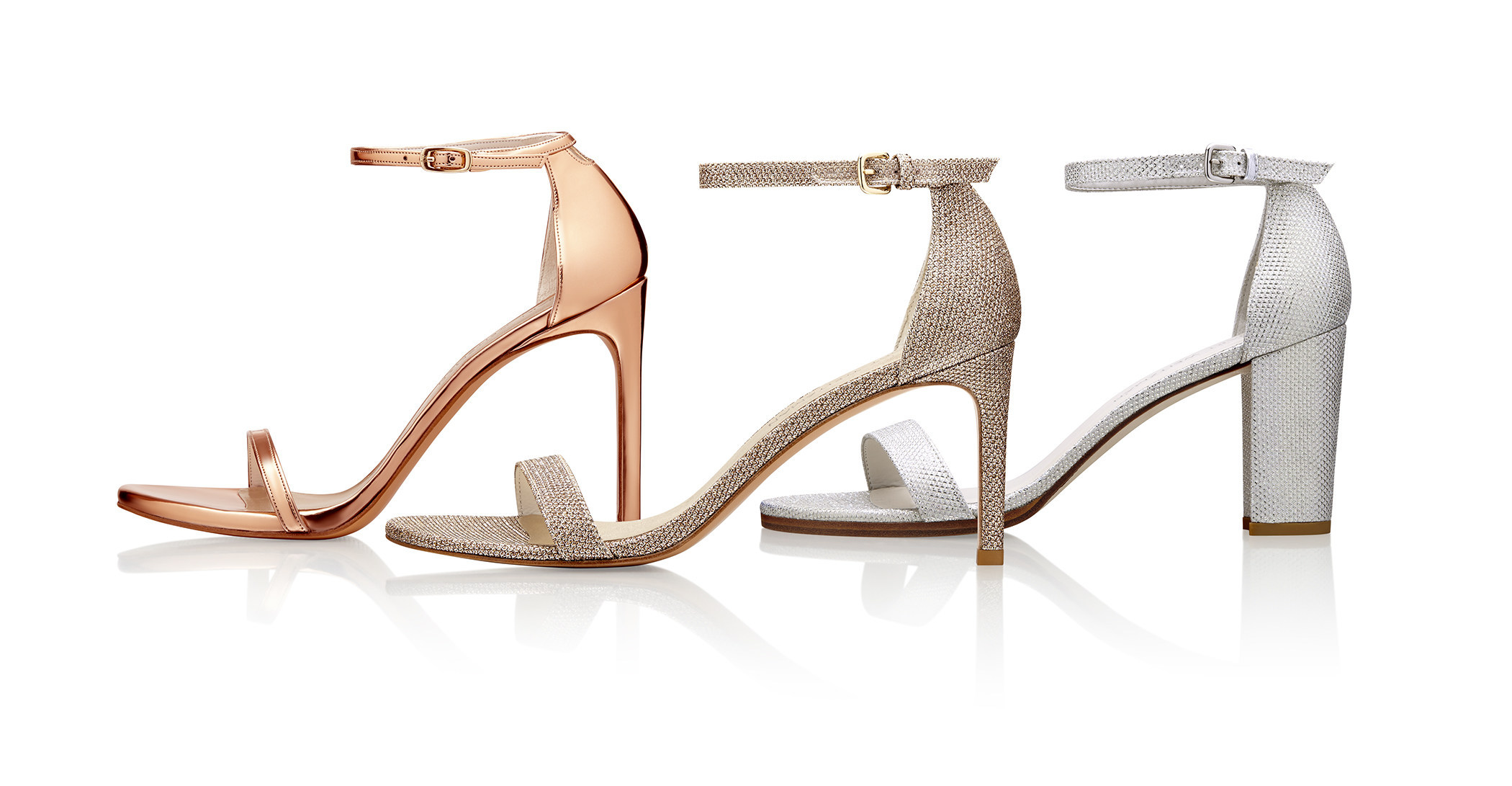 The collection will debut exclusively at the Michigan Avenue, Madison Avenue, Greenwich Avenue, Rodeo Drive, South Coast Plaza, NorthPark Center and Lenox Square boutiques and will continue to be available at www.stuartweitzman.com. The collection will arrive in stores and online mid-April.
The simple NUDIST sandal is available in three heel heights and a variety of luxe materials, including white satin, argento noir, platinum gold noir and rose gold patent leather.
The NEARLYNUDE block heel sandal is updated for the spring bridal collection, offered in white or light blue leather and finished with a glittering heel. The bride-to-be looking to add a little sparkle to her step still has the option to embellish these iconic styles with clear, chalk white or "Something Blue" light sapphire Swarovski crystals.
Additional silhouettes round out the assortment, including the MEMOIR, a low strappy sandal in glitter lace and a duo of chic barely-there flat sandals, the TWEETY and the BALLSOFFIRE. The MOREPEARLS, a block heel sandal adorned with feminine pearls, offers an ornate option for the bride. Retail prices range from $398 – $485. The Swarovski crystal-encrusted NEARLYNUDE and NUDIST retail for $2,200.
Stuart Weitzman will celebrate the new bridal collection with in-store events at below locations:
Thursday, April 20th – Madison Avenue, New York boutique – 5:30pm – 7:30pm
Tuesday, April 25th – Michigan Avenue, Chicago boutique – 2pm – 6pm
Wednesday, April 26th – NorthPark, Dallas boutique – 2pm – 6pm
Thursday, April 27th – Lenox Square, Atlanta boutique – 2pm – 6pm