Mercedes-Benz USA announced pricing for the 2018 AMG GT R Coupe.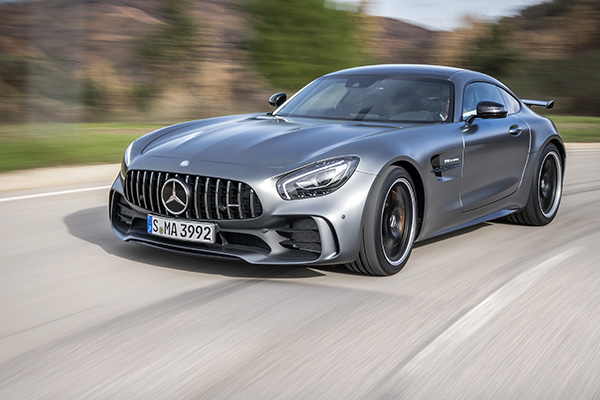 Arriving in U.S. dealers this summer, the AMG GT R will start at $157,000.
The new Mercedes-AMG GT R features a front-mid-engine with a transaxle, handcrafted AMG 4.0L V8 biturbo engine rated at 577 hp, extensively modified suspension, active aerodynamics, active rear-wheel steering, nine-way adjustable traction control and intelligent lightweight construction throughout.
Mercedes-AMG continues to grow and is expanding the top end of its product range with the introduction of the new AMG GT R. Starting at $157,000 in the United States, the AMG GT R features extensive amounts of motorsport technology developed on the most demanding race track in the world—the Nürburgring Nordschleife.
Already living up to its "Beast of the Green Hell" nickname, the AMG GT R is proving to be a record-setter in the Mercedes-AMG family. In an independent test drive conducted by the magazine "sport auto," on the Nürburgring Nordschleife, the AMG GT R was faster than any other rear-wheel-drive road-going sports car ever tested with a laptime of just 7:10.9.