Charlie Hunnam ("Sons of Anarchy") gives a career-best performance as Percy Fawcett, the early 20th century British explorer who dedicated his life to searching for evidence of an ancient Amazon civilization, in "The Lost City of Z," a first-rate period adventure drama costarring Robert Pattinson, Sienna Miller and Tom Holland ("The Impossible").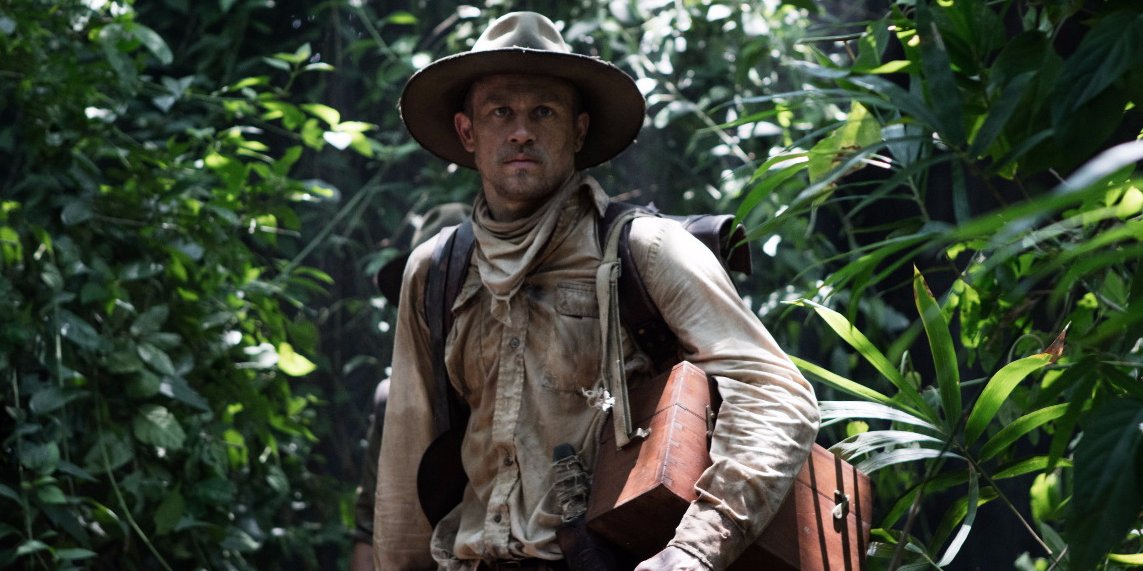 Based on the non-fiction bestseller by David Grann, this classically crafted and thoroughly compelling period adventure from writer-director James Gray ("The Immigrant," "Two Lovers") is a brilliant bio-drama that definitely does justice to Fawcett's legend and Grann's superlative source material. From the Amazon adventures and WWI action to the attacks on Fawcett's credibility and his struggles on the home front, Gray's skillful script covers all the bases, delving deep into this wholly unique character's psyche while building an unforgettable and historically accurate narrative around him. Brimming with intense performances, potent drama and daring jungle exploits, "The Lost City of Z" is an intoxicating tale of obsession whose masterful direction and dazzling 35mm cinematography is utterly riveting.
Spanning the early 1900s to the late 1920s, "The Lost City of Z" kicks off with British Lieutenant Colonel Percy Fawcett (Charlie Hunnam) being invited to the Royal Geographical Society in London. A veteran of successful surveying trips across the globe, Fawcett is requested to lead a mapping expedition in the Amazon due to a territorial dispute between Bolivia and Brazil. Despite the strain his absence will place on his wife (Sienna Miller) and kids, Percy agrees to lead the charge, and, along with aide-de-camp Henry Costin (Robert Pattinson) and corporal Arthur Manley (Edward Ashley), sets off on a three-year mapping mission. During his journey, Fawcett learns of an ancient city located upriver and, with the help of a local guide, discovers evidence to support this theory in the form of pottery seemingly dating back centuries.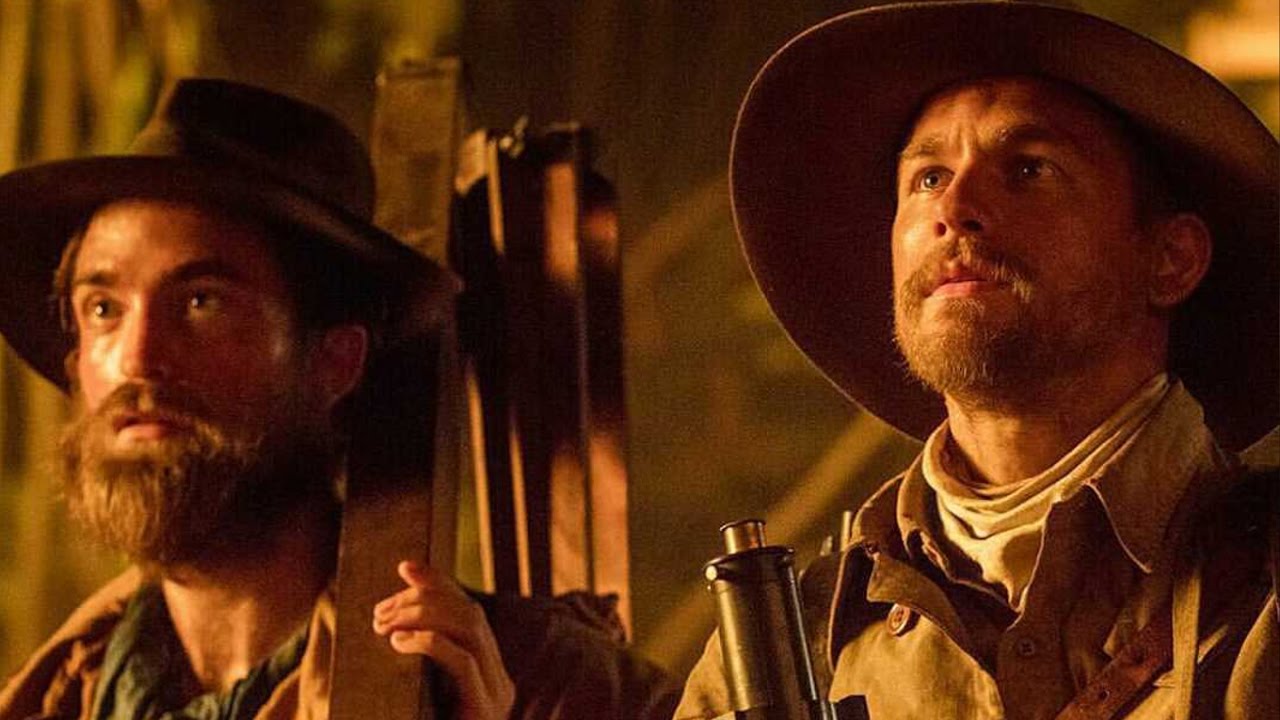 Despite skepticism from the scientific establishment over his findings, upon returning to London, Fawcett convinces the Society to fund an archaeological expedition back to the Amazon in search of the "lost city." However, the inclusion of wealthy artic explorer James Murray (Angus Macfayden) on the journey soon proves disastrous. With tensions mounting on the home front, Fawcett faces further adversity when he is dispatched to the frontlines of WWI, where he suffers an eye injury during the Battle of the Somme.
After recuperating and settling into old age, Fawcett's obsession over the ancient Amazon city is reignited when his son persuades Percy to bring him along for one last trip into the jungle.
Writer-director James Gray brings this turn-of-the-century adventure brilliantly to life thanks to a combination of confident filmmaking and stunning attention to detail. Condensing Fawcett's extraordinary life into a lucid feature-length is no easy feat, but Gray handles the daunting task with the kind of ingenuity and fearlessness exhibited by his protagonist, and the results are remarkable. Reteaming with cinematographer Darius Khondji ("The Immigrant"), Gray opted to shoot on 35mm, lending a lush and classical look to the imagery that only helps immerse viewers further into this already intriguing tale. Whether capturing London high society, perilous Amazon encounters, or battles in the trenches of WWI, the camerawork is simply superb.
Gray's ability to extract multi-dimensional performances from his actors has been evident in previous films like "The Immigrant" and "Two Lovers," and his talents in this regard are very much on display in "The Lost City of Z." Best known as Jax Teller on the critically acclaimed FX series, "Sons of Anarchy," Charlie Hunnam effortlessly slips into the shoes of British explorer Percy Fawcett, fully inhabiting the physically and emotionally demanding role in all its complexity. Robert Pattinson lends crucial support as Henry Costin, Fawcett's right-hand man for all but one of his Amazon excursions, as does Edward Ashley in the role of Arthur Manley, a corporal who was right alongside Fawcett and Costin throughout their death-defying adventures. Sienna Miller stands out as Fawcett's long-suffering wife forced to deal with life's harsh realities with her husband away, while Tom Holland also excels as Percy's resentful, adventure-starved son. Finally, Angus Macfayden is appropriately contemptible as the antagonistic arctic explorer who sabotaged Fawcett's maiden discovery mission.
Don't be deterred by the extended running time: "The Lost City of Z" is an amazing Amazonian adventure.
Rated PG-13 for violence, disturbing images, brief strong language and some nudity.
Running Time: 140 minutes