To mark the 70th anniversary of the Cannes International Film Festival, which will take place from May 17 to 28 May, Kering, an official partner to the Festival has chosen a portrait of Isabelle Huppert for the official poster of the third annual Women in Motion program.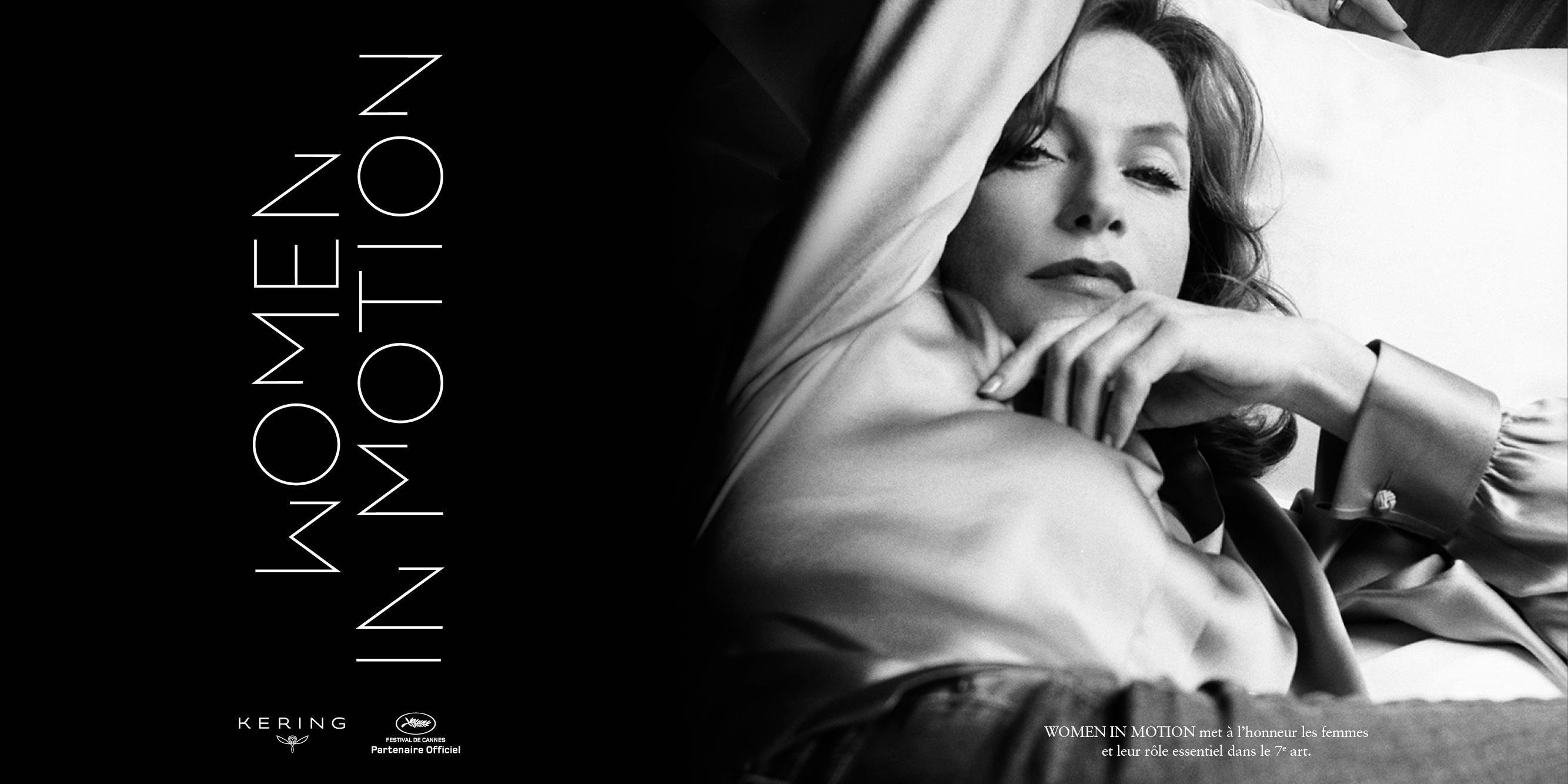 A leading actress universally acclaimed for her filmography featuring the world's greatest directors, Isabelle Huppert is an iconic figure in film, and in particular at the Festival de Cannes, where she was president of the Jury in 2009, and where she has been awarded the Best Actress Prize on two separate occasions. Her career, like the roles she plays, is a genuine source of inspiration for the public.
Launched in 2015, Women in Motion endeavours to focus our attention on the crucial role of women in film, and to the importance of continuing to fight for greater equality and access to opportunities for talented young women.
Throughout the Festival, a series of Talks, open to both journalists and film professionals, will enable major industry figures to compare and contrast experiences and views on women's contribution to film, and to share their recommendations for greater representation within the sector.
The 2016 discussions, which featured Jodie Foster, Juliette Binoche, Susan Sarandon, Geena Davis, Chloë Sevigny, Houda Benyamina, Alice Winocour and Salma Hayek Pinault, focused on a variety of questions, including the problem of financing for films directed by women or about women, inequalities in salary and the lack of representation of women and their work onscreen.
Kering and the Festival de Cannes will also be awarding the Women in Motion Awards to two talented film industry figures at the official event dinner on Sunday, 21 May 2017.