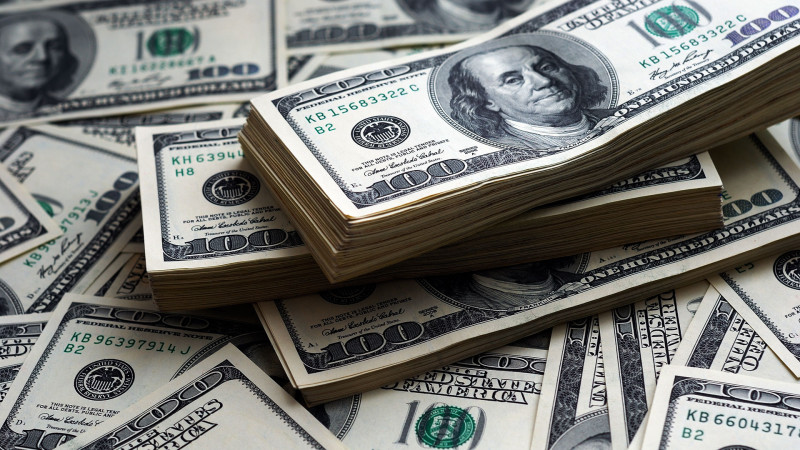 A record 2,043 billionaires made Forbes' 31st annual ranking of the world's billionaires, as featured in the March 28, 2017 issue of Forbes magazine.
"Booming stock markets, higher commodities prices and plain old-fashioned entrepreneurship helped make this a record year in terms of wealth creation around the globe," said Luisa Kroll and Kerry Dolan, Assistant Managing Editors of Wealth at Forbes Media.
Bill Gates remains in the top spot for the fourth year in a row and has been the richest person in the world for 18 out of the past 23 years. Gates has a fortune of $86 billion, up from $75 billion last year.
Warren Buffett, worth $75.6 billion, up from $60.8 billion in 2016, reclaimed the No. 2 slot, after a two-year hiatus.
The biggest gainer on the 2017 list is Jeff Bezos (No. 3), whose fortune increased by $27.6 billion for a total net worth of $72.8 billion. This is Bezos' first time in the top three.
Spanish clothing retailer Amancio Ortega (best known for the Zara fashion chain) drops to No. 4, despite his net worth increasing to $71.3 billion.
Rounding out the top five is Facebook's Mark Zuckerberg, worth $56 billion.
2,043 billionaires (up from 1,810 in 2016) made the list, with an average net worth of $3.75 billion.
The change in the total number of billionaires – up 233 since last year – was the biggest increase in 31 years.
The total combined net worth of this year's billionaires was $7.67 trillion, up from $6.48 trillion last year.
1,371 members were self-made billionaires. 238 inherited their wealth; another 434 inherited at least a portion but are still growing it.
How Much is President Trump Worth Now?
Forbes also released today a detailed analysis of how much President Trump is currently worth. He ranks No. 544 on the list, worth $3.5 billion. Midtown Manhattan real estate is down; therefore, so is Donald Trump's fortune. In October 2016, at the time of the release of the 2016 Forbes 400 list of wealthiest Americans, Forbes valued Trump's net worth at $3.7 billion.
In the feature package "In Trump They Trust," Forbes provides an exclusive look into the global web of partners who are cashing in on the 45th president. A previously little-known batch of billionaires and multimillionaires from around the world suddenly find themselves in an unprecedented position: How do you cash in on a partnership with the President of the United States?
The Trump Clone – Hary Tanoesoedibjo (on the cover) shares more than luxury resorts with Donald Trump. The Indonesian billionaire is laying the groundwork to become president of the world's fourth-largest country.
The Strongman's Middleman – Robbie and Jose Antonio are about to open a Trump Tower in Manila. Jose is also the Philippines' new trade envoy to America… Coincidence?
The Donald of the Desert – Master marketer Hussain Sajwani is betting he can still sell Trump in Dubai.
The President's Gambling Buddy – Donald Trump famously failed in Atlantic City, but he's scored big in Vegas, courtesy of his partner, billionaire Phil Ruffin – who is taking steps to open a new Trump casino there.
Locked In – Trump's newest building in left-leaning Vancouver, has been profitable for its Malaysian partners from the get-go. But they may already regret doing the deal.
Salesmen of the Subcontinent – Indian luxury real estate is stalled, but Trump's partners are cashing in.. slowly.
To view the list, visit www.forbes.com/billionaires.