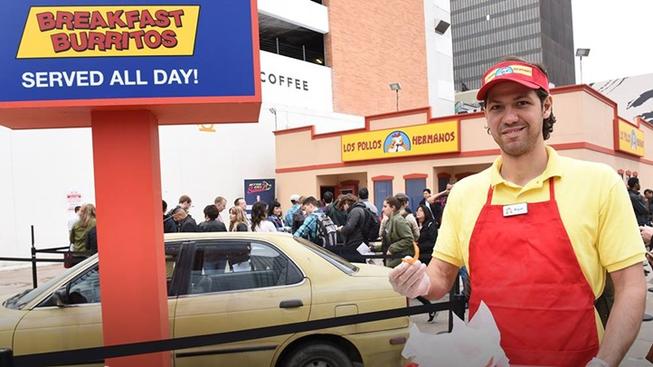 The famous Los Pollos Hermanos from "Breaking Bad" and "Better Call Saul," is open downtown for Angelenos from March 29 to 30.
Los Pollos Hermanos also popped up at South by Southwest earlier in March.
So stop by, grab some chicken and see if Walter is around.
Where: 1345 E. 6th Street in the Arts District.