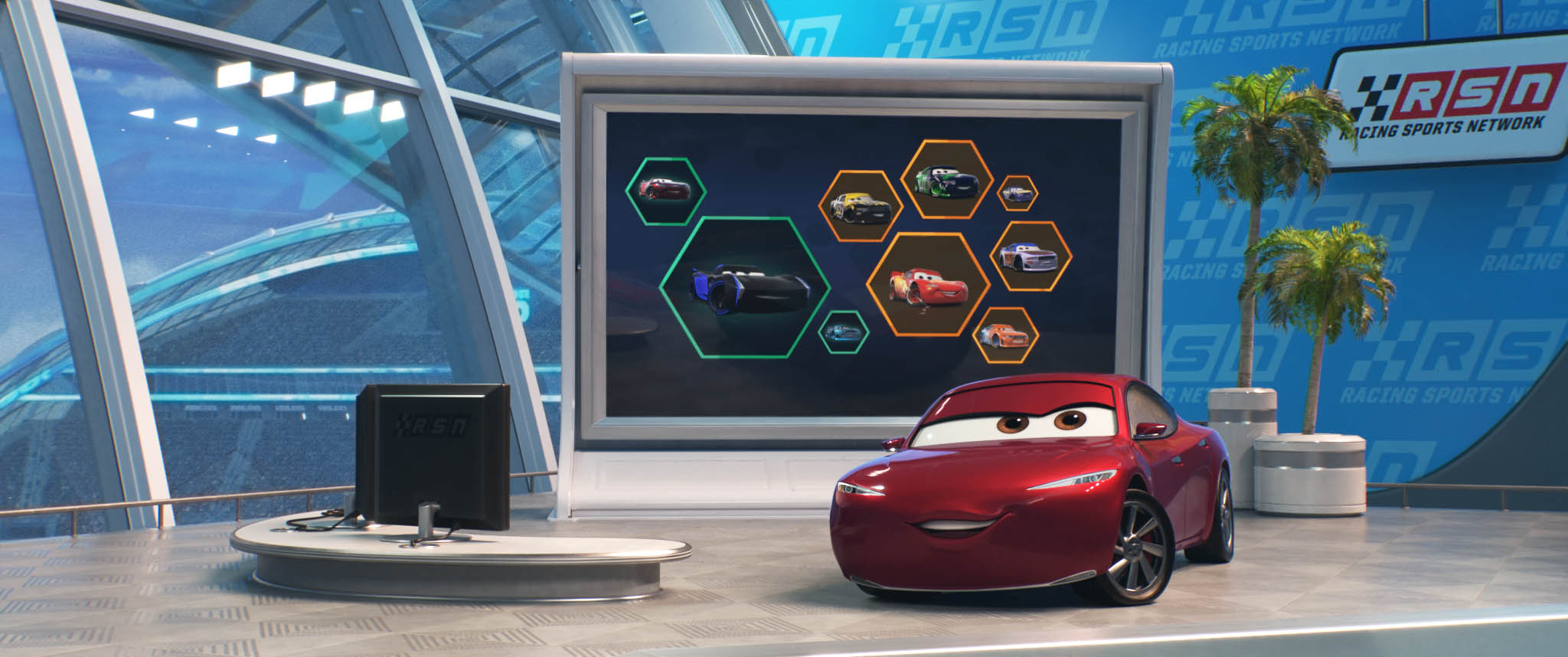 Disney and Pixar have announced a star-studded batch of newcomers for the upcoming film Cars 3. Kerry Washington (Scandal), Nathan Fillion (Modern Family) and Lea DeLaria (Orange is the New Black) will join Owen Wilson and other returning cast members for the franchise's next installment.
"We're introducing some fun and really appealing characters in Cars 3," said Fee, "so we really wanted to find the right voices to help us breathe life into them. We hit a homerun with this group; I couldn't be happier."
Cars 3 finds Lightning McQueen (Wilson) pushed out of the sport he loves by a new generation of blazing-fast racers. He'll seek the help a hot-shot technician (voiced by Cristela Alonzo) as well as his late-mentor, the Hudson Hornet, to get back into the game.
Directed by Fee (storyboard artist Cars, Cars 2), produced by Kevin Reher (A Bug's Life, La Luna short) and co-produced by Andrea Warren (LAVA short), Cars 3 cruises into theaters on June 16, 2017.
Here is Disney's latest Cars promotional poster.