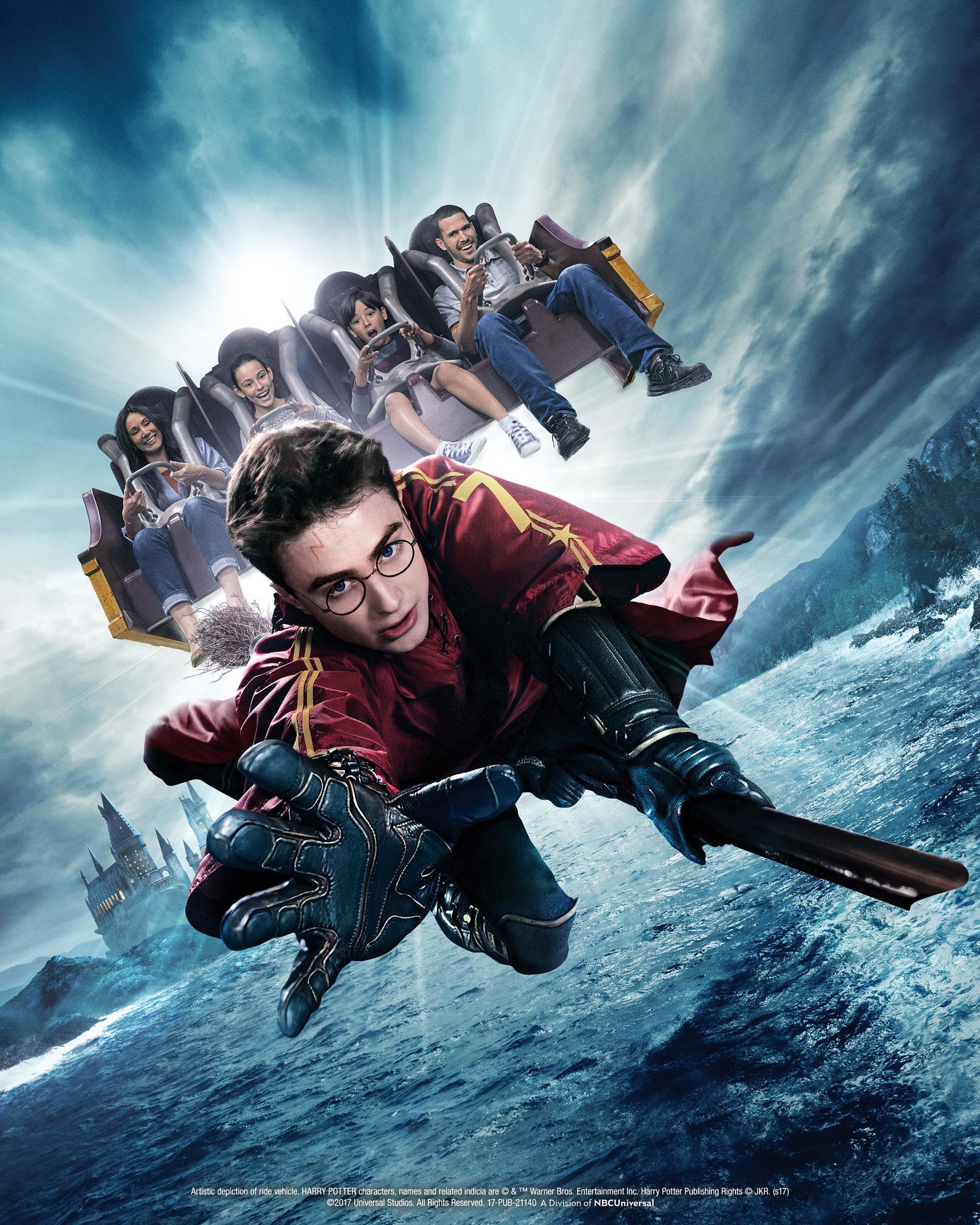 Universal Studios is upping the ante with their "Harry Potter and the Forbidden Journey" thrill ride at "The Wizarding World of Harry Potter™."
They are introducing enhanced 4K-HD ride film projecting at a rate of 120 frames-per-second and designed to offer guests an even more immersive glimpse into J.K. Rowling's Wizarding World.
This enhancement replaces the earlier 3D film component of the ride to create a seamless integration between the ride's elaborate sets and its spellbinding media. The attraction's storyline remains the same.
Originally projected at 60 frames-per-second, the new ride media now displays at four times the frame rate offering superior clarity and remarkably sharper images than previously shown, with imagery that is stunningly ultra-realistic.
Check out LATF's review of The Wizarding World review here.
Spiraling and pivoting 360-degrees upon an elevated ride track, "Harry Potter and the Forbidden Journey" ushers guests on a journey alongside Harry Potter, Hermione Granger and Ron Weasley as they venture through some of the most memorable scenes from the movie, including a Quidditch match where they narrowly escape a dragon attack, as well as close encounters with Dementors and the Whomping Willow.
Join the conversation online using #WizardingWorldHollywood. Like Universal Studios Hollywood on Facebook and follow @UniStudios on Instagram and Twitter.