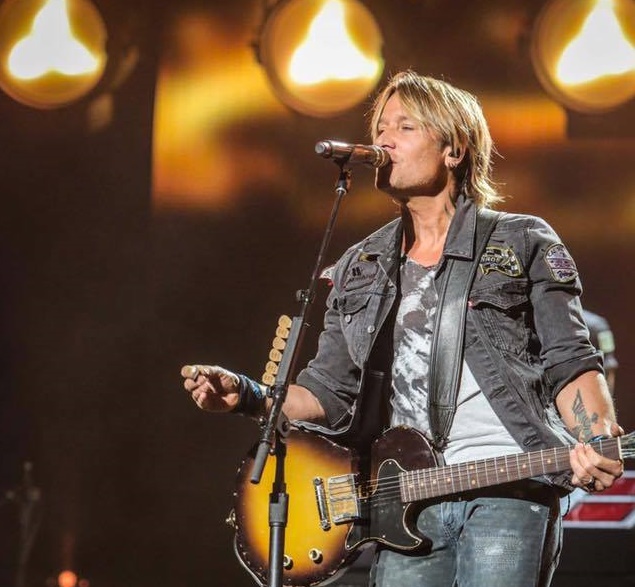 Representatives of the worlds of music and politics will come together at The Recording Academy®'s 2017 GRAMMYs on the Hill® Awards on April 5 to honor four-time GRAMMY® winner Keith Urban. Martina McBride will serve as Masters of Ceremonies.
Urban will receive the Recording Artists' Coalition® Award for his musical achievements and commitment to numerous music education programs that have inspired young musicians and provided thousands of musical instruments to underserved programs across the country.
The following day, renowned music creators will advocate on Capitol Hill for the next generation of music makers as part of The Recording Academy's annual GRAMMYs on the Hill Advocacy Day. Topics that will be discussed include the need to update music copyright law and maintain support for the arts.
Performances by Keith Urban, singer/songwriter John Popper of Blues Traveler, and GRAMMY winner Wynonna Judd with special guests, as well as a special presentation by renowned television composer Jonathan Wolff.
Joined by nearly 50 members of Congress, confirmed attendees include GRAMMY-winning producer Peter Asher, GRAMMY-winning Americana artist William Bell, GRAMMY-winning producer Steve Berkowitz, rapper Chill Moody, producer and singer/songwriter Kara DioGuardi, Duke Fakir of Recording Academy Lifetime Achievement Award recipients the Four Tops, GRAMMY winner Rory Feek of Joey+Rory, GRAMMY-winning engineer/mixer Frank Filipetti, GRAMMY-nominated contemporary Christian singer/songwriter Natalie Grant, country music artist Jack Ingram, GRAMMY and Latin GRAMMY winners Jesse & Joy, GRAMMY-winning engineer/producer Dmitriy Lipay, Kirstin Maldonado of GRAMMY winners Pentatonix, GRAMMY-nominated R&B singer/songwriter Mario, GRAMMY-winning producer Harvey Mason, Jr., Lukes Morgan of GRAMMY-winning reggae band Morgan Heritage, Rick Nielsen of Cheap Trick, GRAMMY-nominated R&B singer/songwriter Kelly Price, GRAMMY-winning blues singer Bobby Rush, guitarist Chad Taylor of the band Live, rapper Uncle Luke of 2 Live Crew, and singer/songwriter VASSY.