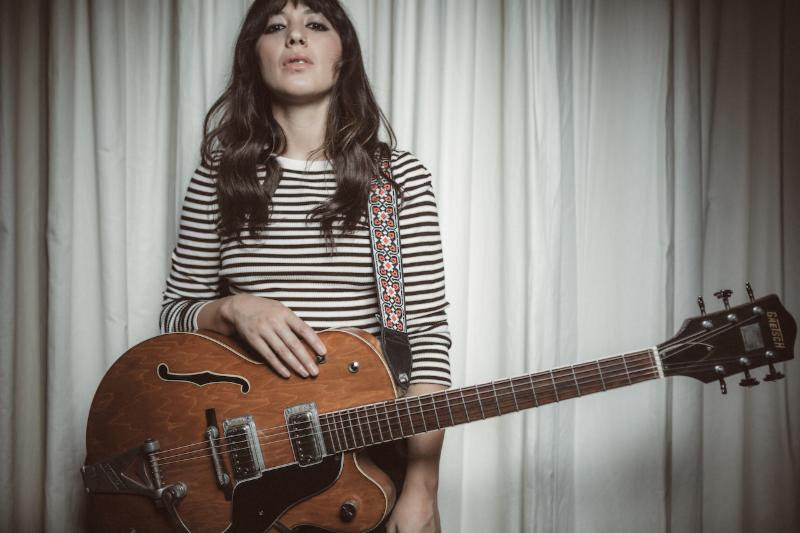 Michelle Branch is back.
Her new single, "Hopeless Romantic," is the singer-songwriter's first solo release since her 2003 Grammy-nominated studio album Hotel Paper. It is the title track of her new album, and weaves themes of love, both lost and found. Check it out via Billboard.
"Love is Mystical" is the newest anthem from Cold War Kids. It is the first single off their forthcoming album L.A. Divine, set for release on April 7th from Capitol Records.
"It's about supernatural love – looking for inspiration and meaning, surrendering to feeling, love calling out your name and that journey we must go find it," said frontman Nathan Willet. The video is a visually striking embodiment of the powerful force of love, as a trope of dancers cross paths, pair off and kiss down an alley.
The Band Perry has released a new single off of their upcoming album My Bad Imagination. "Stay in the Dark" is another song about love, only this time in a more intimate setting.
"In the literal sense 'Stay in the Dark' is about getting close to the one you love, closing the curtains and escaping from the wilds of the world together for the night," said Reid Perry, bass guitar and background vocals for the band.
The sibling trio has not set a release date for their album, but it is expected later this year.
Former LATF feature star James Maslow has released his newest song "Cry." Give it a listen.
Local Corner
Up-and-coming LA-based artists
Megan Neale is a grungy singer-songwriter whose indifference is only surface level; her heartbreaking lyrics are more Amy Winehouse than Kurt Cobain.
"Once" is a single off her self-named EP, out on iTunes February 3rd.