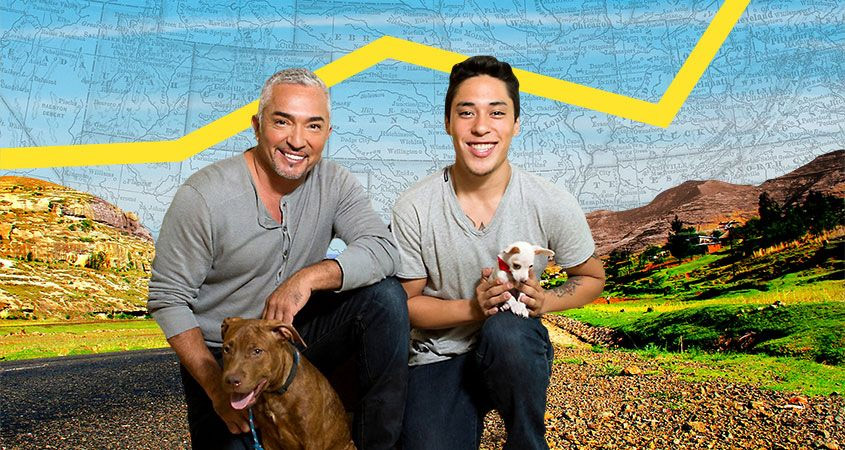 Follow Cesar Millan and his son Andre as they road-trip across America to spotlight special dogs and their owners. Cesar Millan's Dog Nation presents a new set of challenges for the world famous dog behaviorist as he does more than try to solve a pet's problems.
Each episode contains an inspirational tale and publicizes organizations that are working to make our planet a better place for humans and our pets, such as groups that pair veterans with service dogs, community-run animal shelters and therapy dogs that help children with special needs. No pup is off limits as the Millan's embark upon the American road.
The series will be highlighted by a new city each episode along the way, including stops in Los Angeles, San Diego, Washington D.C., St. Louis, San Francisco and Chicago.
Cesar Millan's Dog Nation kicks off March 3rd at 9/8 CT on National Geographic.