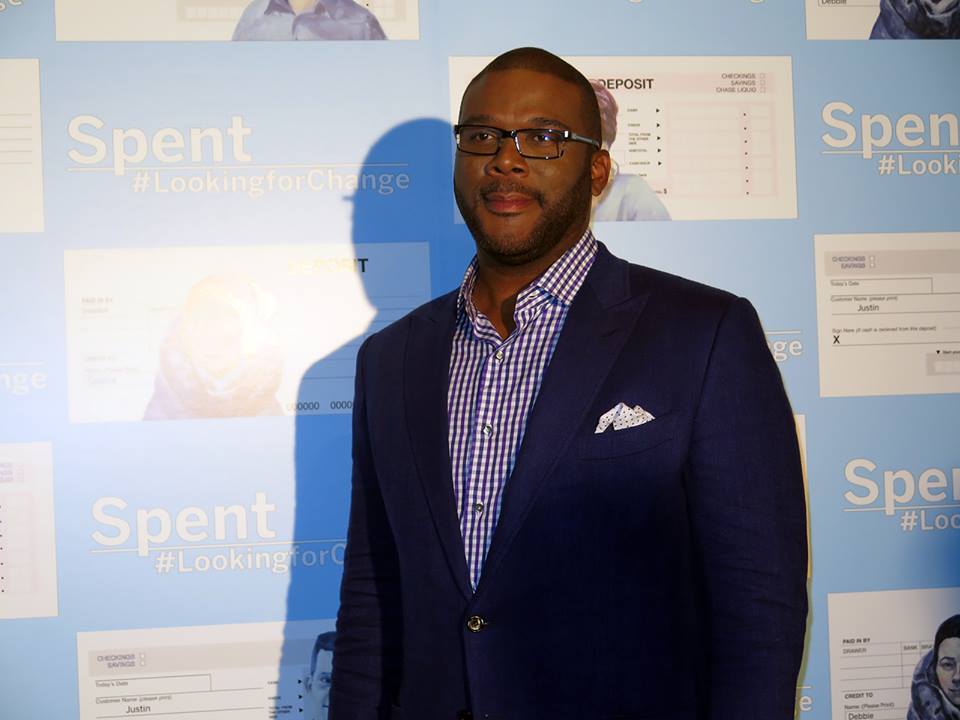 CBS and The People's Choice Awards announced that Tyler Perry will receive the fifth annual People's Choice Award for Favorite Humanitarian, presented by Enterprise Rent-A-Car, during the PEOPLE'S CHOICE AWARDS 2017, live from the Microsoft Theater L.A. Live, Wednesday, Jan. 18 (9:00-11:00 PM, live ET/delayed PT) on CBS.
Hosted by Joel McHale (THE GREAT INDOORS), The People's Choice Awards are the only major awards show where fans determine the nominees and winners across categories of movies, music, television and digital.
Perry was chosen as this year's honoree in recognition of his efforts to change lives all over the world for the better. With the help of the Tyler Perry Foundation, he has donated millions of dollars to organizations such as Feeding America, the NAACP and Charity Water, among others, all in effort to eradicate homelessness, support civil rights causes and aid survivors of devastating natural disasters such as the earthquake in Haiti and Hurricane Katrina. In support of Perry's tireless efforts to help those in need, Enterprise is donating $100,000 to Perry's charity of choice, the Global Medical Relief Fund for Children.
"We are honored to present Tyler Perry with this year's People's Choice Award for Favorite Humanitarian, and we thank our partners at Enterprise for their generous donation to the Global Medical Relief Fund on his behalf," said the president of the People's Choice Awards, Fred Nelson. "Mr. Perry's decades-long commitment to helping those in need is incomparable, and the GMRF is an amazing organization, dedicated to aiding children in desperate need of care. I'm proud that our show provides a platform for this well-deserved recognition."
The Global Medical Relief Fund for Children (GMRF) was originally created in 1997 by one person working out of a small apartment on Staten Island, N.Y. Since then the GMRF, along with partners-in-aid including the Shriners Hospitals for Children, has worked non-stop for 19 years helping children in America and 40 other countries worldwide. The GMRF provides the children, many of them amputees and burn victims who have no local medical resources, with vital medical care and ongoing treatment to ensure they return home and become thriving members of their own cities, towns and communities. Tyler Perry first became aware of GMRF when it was featured on 60 MINUTES in 2011.
Enterprise, and its comprehensive transportation offerings, is presenting the People's Choice Award for Favorite Humanitarian in honor of the brand's commitment to picking up the communities where its customers and employees live and work.
Past winners of the award include Sandra Bullock in 2013, recognizing her work with the Warren Easton High School in New Orleans; Jennifer Hudson in 2014 to honor her work with the Julian D. King Gift Foundation; Ben Affleck in 2015 to recognize his work with the Eastern Congo Initiative; and Ellen DeGeneres in 2016 to support St. Jude's Children's Hospital.