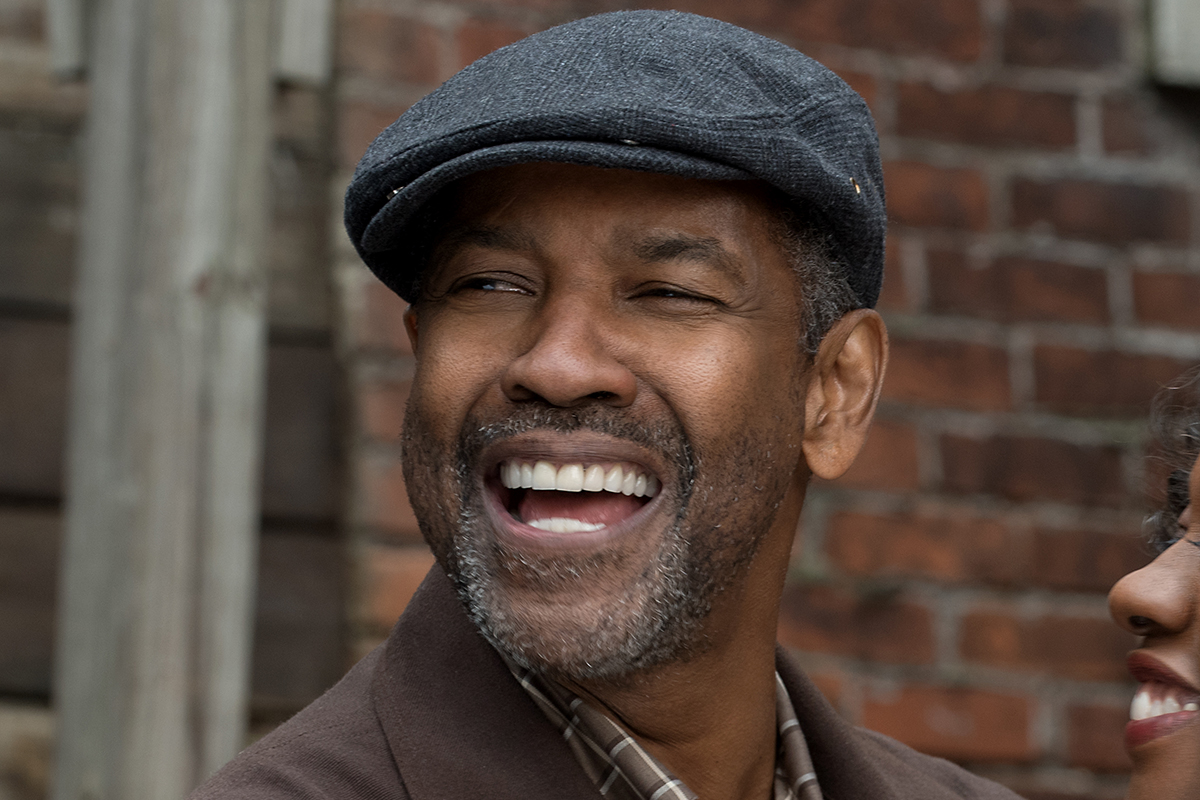 The Santa Barbara International Film Festival (SBIFF), presented by UGG®, announced today the highly–anticipated lineup for the 32nd edition, which will run February 1st to February 11th, 2017. The festival will offer a vast array of films representing 50+ countries, 51 world premieres and 64 US premieres, along with tributes with the year's top talent, panel discussions, and free community education and outreach programs.
OPENING NIGHT
SBIFF 2017 will kick off the festival on Wednesday, February 1st, at the historic Arlington Theatre with the World Premiere of CHARGED. The Opening Night Film is sponsored by UGG®.
Directed by Phillip Baribeau, CHARGED chronicles the journey of chef and outdoorsman, Eduardo Garcia and his recovery after being electrocuted by 2400 volts of electricity miles from help in the Montana backcountry. Garcia had his hand amputated, lost ribs, muscle mass and nearly his life, but more important than what he lost is what he found. CHARGED tells Eduardo's remarkable journey from getting up off the forest floor to becoming the man he is today.
The documentary is produced by Dennis Aig and Phillip Baribeau along with executive producers Teri Weinberg, Scott Ballew, Doug Ellin, Peter Hochfelder, Constance Schwartz–Morini and Michael Strahan.
INTERNATIONAL GALA
For the International Gala, the festival will feature the US Premiere of HEAL THE LIVING (Réparer les vivants) a French–Belgian drama directed by Katell Quillévéré and written by Quillévéré and Gilles Taurand. HEAL THE LIVING stars Tahar Rahim (A Prophet, The Past, Grand Central, The Informant), Emmanuelle Seigner (Venus in Fur, The Diving Bell and the Butterfly) and Anne Dorval (Mommy, Heartbeats). Three seemingly unrelated stories are masterfully woven together in this family medical drama. A French teenager takes a road trip to the sea with friends to go surfing; a woman learns her heart is failing; and the staff at a regional hospital struggles through another day of saving lives. Cohen Media Group plans for a Spring 2017 release.
CLOSING NIGHT
The Festival will close with the Lone Scherfig's period comedy–drama THEIR FINEST at the Arlington Theatre on Saturday, February 11 in advance of the film's March 24 stateside release. The Closing Night Film is sponsored by Winchester Mystery House.
The year is 1940, Britain. With the nation devastated by the war, the British ministry turns to propaganda films to boost morale at home. Realizing their films could use "a woman's touch," the ministry hires Catrin Cole (Gemma Arterton) as a scriptwriter in charge of writing the female dialogue. Although her artist husband looks down on her job, Catrin's natural flair quickly gets her noticed by charming lead scriptwriter Buckley (Sam Claflin). Catrin and Buckley set out to make an epic feature film based on the Battle of Dunkirk starring pretentious fading movie star Ambrose Hilliard (Bill Nighy). As bombs are dropping all around them, Catrin, Buckley and their colorful cast and crew work furiously to make a film that will warm the hearts of the nation.
The film is produced by Stephen Woolley, Amanda Posey, Finola Dwyer and Elizabeth Karlsen. Christine Langan, Ed Wethered, Robert Norris, Ivan Dunleavy, Peter Watson, Zygi Kamasa and Thorsten Schumacher serve as executive producers. The film is produced by Number 9 Films and Wildgaze Films.
THE TRIBUTES
SBIFF has become an important showcase for Academy–Award® frontrunners, many of whom have arrived as nominees and gone on to win the Oscar. The 32nd Santa Barbara International Film Festival proudly celebrates some of the year's finest work in film. The complete list of 2017 Honorees (in date order) is as follows:
● Viola Davis will present Denzel Washington with the esteemed Maltin Modern Master Award, moderated by longtime friend and film historian Leonard Maltin on Thursday, February 2nd.
● Ryan Gosling and Emma Stone will receive the Outstanding Performers of the Year Award sponsored by Belvedere Vodka, moderated by Roger Durling, on Friday, February 3rd.
● The Virtuosos Award presented by UGG® will be awarded to Aaron Taylor Johnson (Nocturnal Animals), Dev Patel (Lion), Janelle Monáe (Hidden Figures, Moonlight), Mahershala Ali (Moonlight), Naomie Harris (Moonlight), Ruth Negga (Loving), Simon Helberg (Florence Foster Jenkins), and Stephen McKinley Henderson (Fences) in recognition of the year's emerging film artists. The evening will be moderated by Dave Karger on Saturday, February 4th.
● Casey Affleck and Michelle Williams will receive the Cinema Vanguard Award, moderated by Scott Feinberg, on Sunday, February 5th.
● The Variety Artisans Awards will take place on Monday, February 6th and will be moderated by Variety's Sr. VP Awards Editor, Tim Gray. Honorees to be announced.
● The Outstanding Director of the Year Award sponsored by The Hollywood Reporter will be Tuesday, February 7th and will be moderated by Pete Hammond. Honorees to be announced.
● Isabelle Huppert will be presented with the Montecito Award on Wednesday, February 8th, moderated by Anne Thompson.
● Jeff Bridges will receive the American Riviera Award sponsored by Bella Vista Designs on Thursday, February 9th, moderated by Scott Feinberg.
All tributes take place at the historic Arlington Theatre except the Variety Artisans Award, which will be at the Lobero Theatre.
THE PANELS
SBIFF has become renowned for creating smart, insightful panels that feature a who's who in the world of filmmaking, including many Oscar® contenders.
The panel series begins on Saturday, February 4th with the "Movers and Shakers," (Producers Panel), bringing together the industry's most prolific producers to talk about current projects, hopes for the future of filmmaking, and insight into the creative process. Moderated by Glenn Whipp.
That same day proceeds with "It Starts With the Script" (Screenwriters Panel), bringing together top writers to discuss their craft. The panel will be moderated by Anne Thompson.
On Saturday, February 11th, Creative Forces: Women in the Business (Women's Panel), will be moderated by Madelyn Hammond.
All panels take place at the Lobero Theatre.
PROGRAM HIGHLIGHTS
The 2017 Film Program addresses timely themes including a focus on environmental activism, feminism in the Middle East, efforts to thwart ISIS around the world including, Mali and Kurdistan, the fight for democracy in Ukraine and the global refugee crisis. In addition, some of the new highlights in the program include the following sections:
● Nordic Cinema Competition: A diverse showcase of contemporary cinema From Denmark, Finland, Iceland, Norway, and Sweden.
● Crime Scenes: An international selection of crime thrillers and neo-noirs filled with gritty underworlds and moral nihilists.
● Documentary Shorts: Refugees: A program of short documentaries featuring compelling stories from refugees living in Malawi, Syria, West Africa, Greece, Sweden and the United States.
The Jury – Films in several of the Festival's film categories are in competition. These categories are viewed by a hand selected group of industry professionals including: Richard Raymond, Joanna Kerns, Jesus Lloveras, Tamara Asseyev, Martin Gooch, Anthony & Arnette Zerbe, Alan Marshall, Artie Schmidt, Janet Walker, Phyllis de Picciotto, Perry Lang and Mimi deGruy. On the last day of the Festival, the award winning films will be announced at the annual SBIFF awards breakfast.
EDUCATIONAL PROGRAMS AND FREE SCREENINGS
Mike's Field Trip to the Movies – More than a decade ago, SBIFF first introduced "Field Trip to the Movies," the brainchild of renowned nature cinematographer Mike deGruy, whose passion for exploring and sharing those adventures with audiences through filmmaking was the inspiration for this fascinating and thought–provoking program. Now renamed "Mike's Field Trip to the Movies," the goal of the program, which is offered to 4,000 4th, 5th and 6th grade students from throughout Santa Barbara County, is to use filmmaking to stimulate creative, confident and culturally aware thinkers. Award winning filmmakers have participated each year – including James Cameron, Lee Unkrich, Gore Verbinski, Peter Ramsey, Chris Buck, Jennifer Lee, Chris Miller and Phil Lord, and Pete Docter among others. SBIFF provides FREE transportation to students from Title I schools. This year SBIFF is thrilled to present the critically–acclaimed hit, Zootopia, featuring writer/directors Byron Howard and Rich Moore, who will participate in a Q&A following the screenings with the students and talk about the craft of animated filmmaking. This annual free event, which takes place Tuesday, February 7 at the Arlington Theatre, is sponsored by Montecito Bank & Trust, Santa Barbara Foundation, Union Bank, Wells Fargo, Bentson Foundation, and Volentine Family Foundation.
Student Film Studies Program – Returning for its third year, the student film studies program will bring undergraduate film students from across the country for a three day symposium with a focus on film appreciation, criticism, and analysis. Students will have the opportunity to learn from notable industry professionals and get a behind–the–scenes look at the Santa Barbara International Film Festival through a unique mix of guided and self–guided opportunities, allowing students to customize the experience and benefit from all the Festival has to offer. Students will have access to screenings, panels, Q&A sessions, celebrity tribute events, and private sessions with filmmakers and media professionals in a classroom setting. Due to the generosity of Lynda Weinman and Bruce Heavin, the amount of students allowed has doubled and the program will be completely FREE including travel and lodging.
AppleBox Family Films – SBIFF will again screen animated feature frontrunners FREE to families on the weekends of the Festival with complimentary popcorn and refreshments! This year will include Zootopia (10:00 am Feb. 4), Moana (10:00 am Feb. 5), and Finding Dory (10:00 am Feb. 11) Sponsored by KPMR Univision, Metropolitan Theatres and Rincon Broadcasting.
10–10–10 Student Screenwriting and Filmmaking Competition Sponsored by Final Draft Inc., and generously supported by Mary Beth Riordan, the 10-10-10 Competition is comprised of 20 high school and college students chosen from 120 submissions. After being selected, the filmmakers and screenwriters were then paired, and will produce a 10–minute film during the 10 days of the Festival. On Tuesday, January 31st, the 10–10–10 Press Conference will introduce the screenwriting and filmmaking finalists. On Saturday, February 11th at the Arlington Theatre, all ten completed films will be screened and the winners will be announced.
Free Public Screenings – SBIFF will again offer critically acclaimed films FREE to the public at the Lobero Theatre everyday throughout the Festival.
Filmmaker Seminars – SBIFF will again present educational seminars that will be FREE to the public and will take place in the Visit The Santa Ynez Valley Lounge throughout the Festival at 11:00am.
Super Silent Sunday – On Sunday February 5th, SBIFF will present the 1925 classic "The Freshman" starring Harold Lloyd at the Arlington Theatre completely FREE to the public. Live accompaniment will be provided by Adam Aceto on the theatre's Wonder Morton pipe organ, which is one of only five in existence, and is a unique opportunity to connect with the rich history of cinema. Super Silent Sunday is sponsored by Winchester Mystery House
Youth CineMedia – SBIFF presents a documentary film series produced entirely by teens involved in the Youth CineMedia program. Striving to help children transition away from gang life, drugs and alcohol and into college and careers in music, photography and video production, the organization offers creative tools, training and support for underprivileged and at–risk teens. Free to the public with Q&A following on Saturday February 11th.
3rd Weekend – SBIFF will once again present "3rd Weekend," which will feature the highlights of the 32nd Festival for Santa Barbara residents. The films will be screened throughout the weekend of February 17–19 at the Plaza de Oro Theatre. Screenings are FREE and seating is available on a first come, first served basis. Screening times will be posted sbiff.org in the days following Closing Night.
New SBIFF Education Director – Amanda Graves is joining SBIFF's team in the new position of Education Director. Not only will she be overseeing all of SBIFF's existing educational programs that currently serve over 20,000 individuals, but expanding and adding many more. Prior to joining SBIFF, as a high school teacher, she expanded the Visual Communications program from one class into a 3–year, sequential program that the Career Education Center in Ventura County highlights as a model pathway for Career Technology Education in the Arts, Media, and Entertainment Sector.
FOCUS ON SANTA BARBARA
Santa Barbara Filmmakers – The Santa Barbara filmmaking community continues to captivate and inspire audiences with this year's impressive line–up. Santa Barbara filmmakers provide a diverse, thought–provoking series of features and shorts. Their programs underscore the emerging talent of up–and–coming filmmakers as well as seasoned veterans.
Santa Barbara Local Heroes: Documentary Shorts – Produced by Phyllis de Picciotto and directed by Stan Roden, these 15 short documentaries are inspired, guided and determined by the Santa Barbara Independent's 31 year tradition of honoring Local Heroes. The 2016 Santa Barbara Local Heroes are Dennis Apel, David Asbell, Mark Asman, Magda Barnes, Bruce & David Corwin, Kristianne Clifford, Jason Emrich, Joan Fairfield, Lee Heller, Barbara Ireland, Alagie Jammeh, Doug Mershon, Jennifer Parks, Willie Poindexter, Gary Sangenito. These short documentary portraits will screen throughout the festival before the Santa Barbara Features/Shorts.
The Stand Up Award sponsored by the Anti–Defamation League – The Santa Barbara Tri–Counties Region of the Anti–Defamation League will be sponsoring and presenting the 2nd annual 'ADL Stand Up Award' to a dramatic film in the festival that represents an important addition to the efforts of the ADL "to secure justice and fair treatment for all." ADL has a one hundred year history of standing up to bigotry, hatred, and discrimination. The purpose of this award is to recognize and celebrate the impact that storytelling can have in fostering mutual understanding and respect.
The Tribute Awards were once again specially designed by Santa Barbara's own Daniel Gibbings Jewelry. The Award is inspired by the iconic steeple of Santa Barbara's historic Arlington Theatre and is handcrafted in metal and is 24 karat gold–plated, with a custom marble base. "We wanted to create an award that is not only quintessential to Santa Barbara's beautiful culture and performing arts, but also embodied the passion and creativity we use in crafting our unique jewelry designs," states CEO and Creative Director Daniel Gibbings and Setenay Ozdemir–Osman. "Just as the Arlington Theatre takes our imagination to new places, so do the visionary filmmakers and actors that are honored each year by the Santa Barbara International Film Festival. We are truly honored to design and create all of the awards for SBIFF."