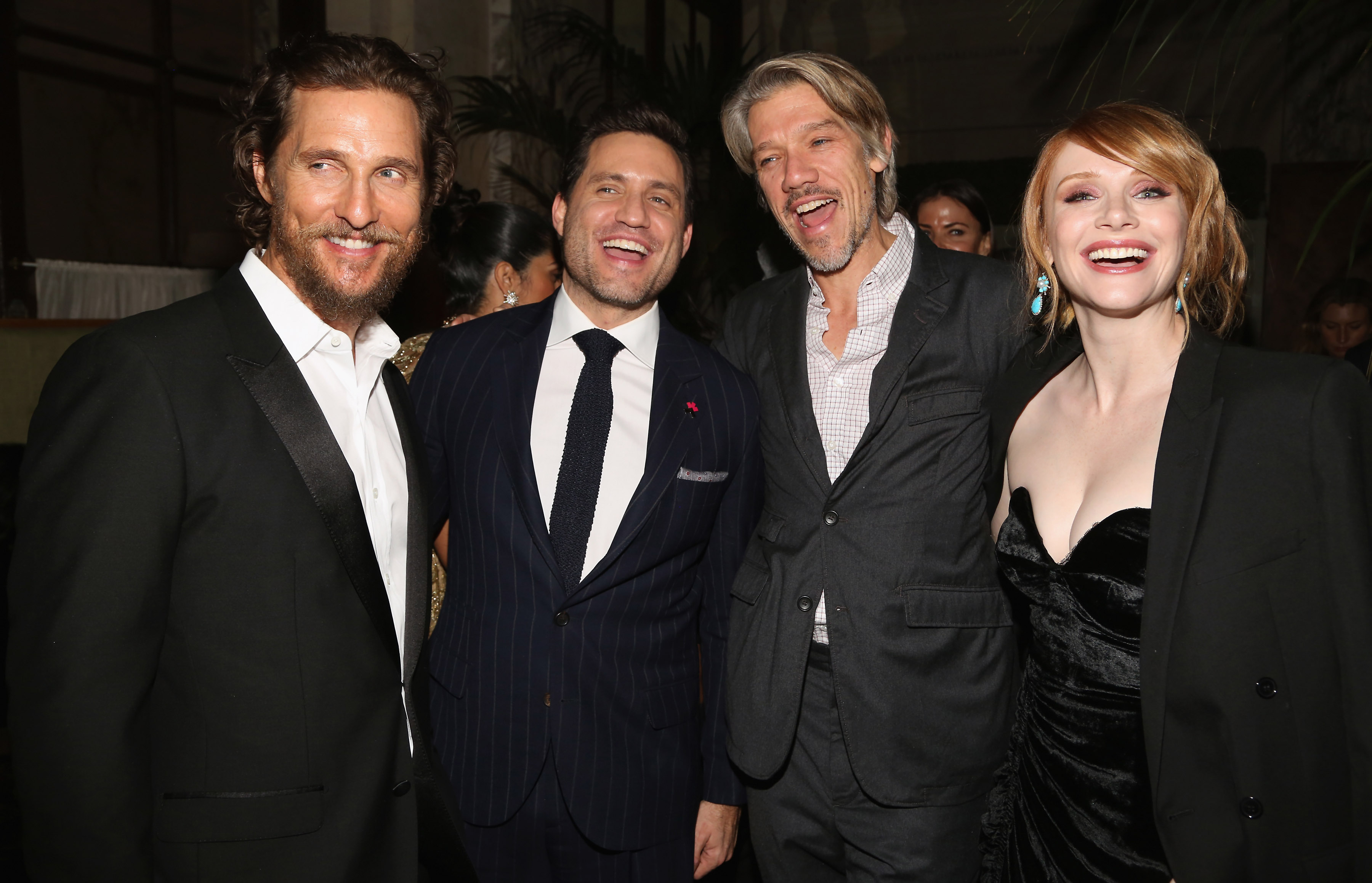 The Weinstein Company's newest film Gold premiered last night at the AMC Lowes Theater in Lincoln Square, New York City. Starring Matthew McConaughey, Edgar, Ramirez, Bryce Dallas Howard, Corey Stoll, and Camila Alvez, Gold is a crime-adventure story about an unlucky pair who team up to find gold in Indonesia. The star-studded affair carried into an exclusive after party at The Plaza.
McConaughey stars in the film as David Walsh, an unlucky businessman with big ambitions. Here the star and co-producer is pictured with his wife, Alvez (above).
Here McConaughey is pictured with his lovely co-star, Howard (above).
Gold hits theaters everywhere January 27th.