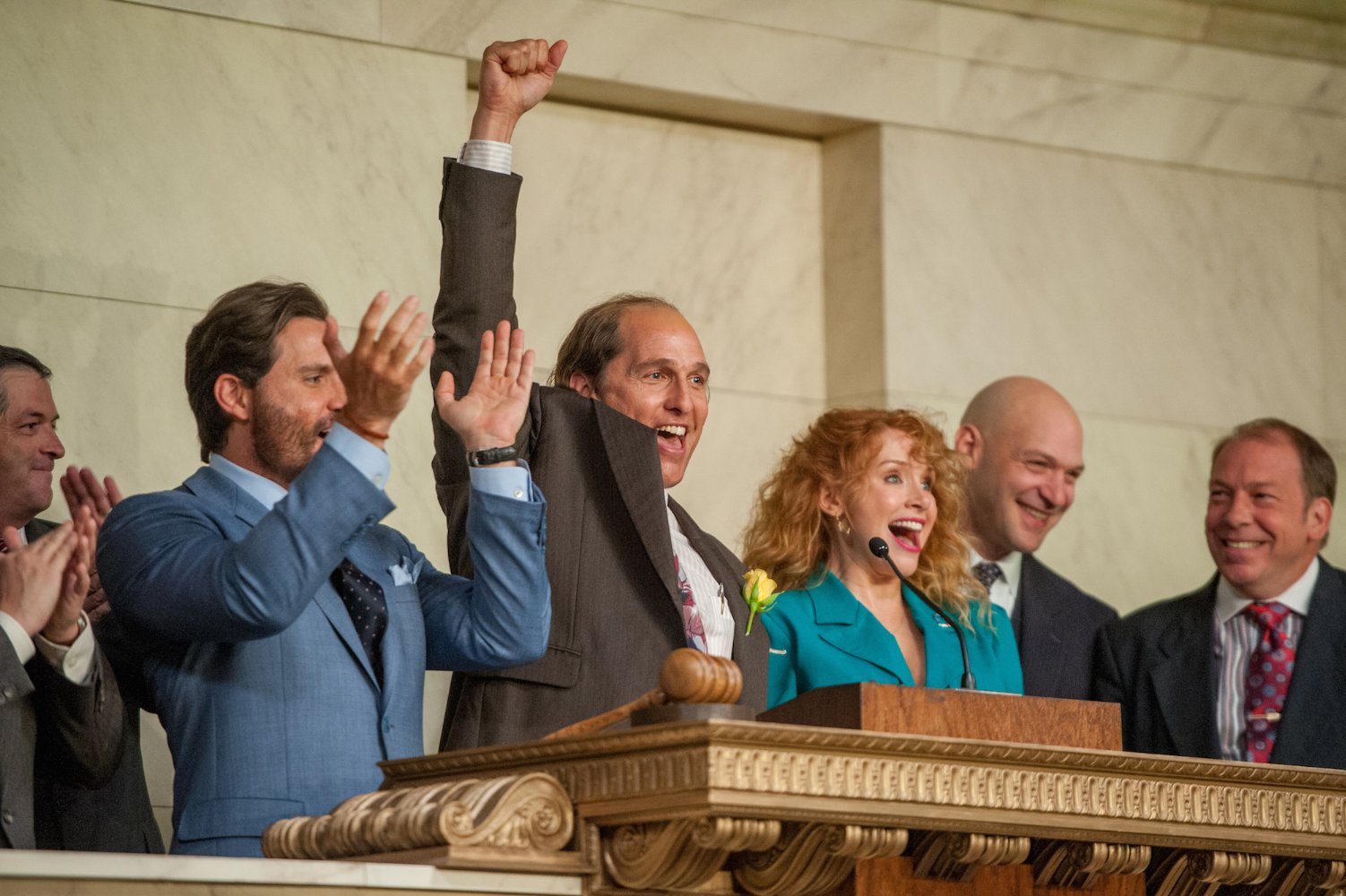 Matthew McConaughey is a disheveled delight as the down-on-his-luck owner of a Reno-based mining company who unearths a literal gold mine in the jungles of Indonesia in Gold, a colorful adventure drama featuring Édgar Ramírez (Joy, Carlos), Bryce Dallas Howard (Jurassic World), Corey Stoll (House of Cards) and veteran actor Bruce Greenwood.
Inspired by the Bre-X Canadian mining scandal, this glittering rags-to-riches tale, written by the bravura screenwriting team of Patrick Massett and John Zinman (Friday Night Lights), deftly explores themes of greed, corruption and the pursuit of the American dream in an engaging narrative that slyly subverts audience expectations. Despite some tonal inconsistencies and a slightly familiar structure, thanks to the assured direction of Oscar-winning Traffic screenwriter-turned-director Stephen Gaghan (Syriana), Gold strikes it big as a classic tale of the easily corruptible nature of man in the mold of Treasure of the Sierra Madre, There Will Be Blood, and Wolf of Wall Street. With impeccable tech credits, memorable performances and the added appeal of being one incredible true tale, Gold offers enough adventure and juicy plot twists to justify an excursion to the cineplex.
Set in the 80s, Gold centers on Kenny Wells (McConaughey), the luck-deprived owner of the once-successful Washoe mining company. In the five years since taking over the business from his father (Craig T. Nelson), Kenny has managed to run it into the ground with his drunken exploits and inability to drum up interest in unpromising mining projects. Operating out of a rundown bar in unglamorous Reno, where his unreasonably supportive girlfriend Kay (Howard) is a waitress, Kenny needs a success of his own to prove to the naysayers that he's a self-made man, and not just a drunken descendant of one.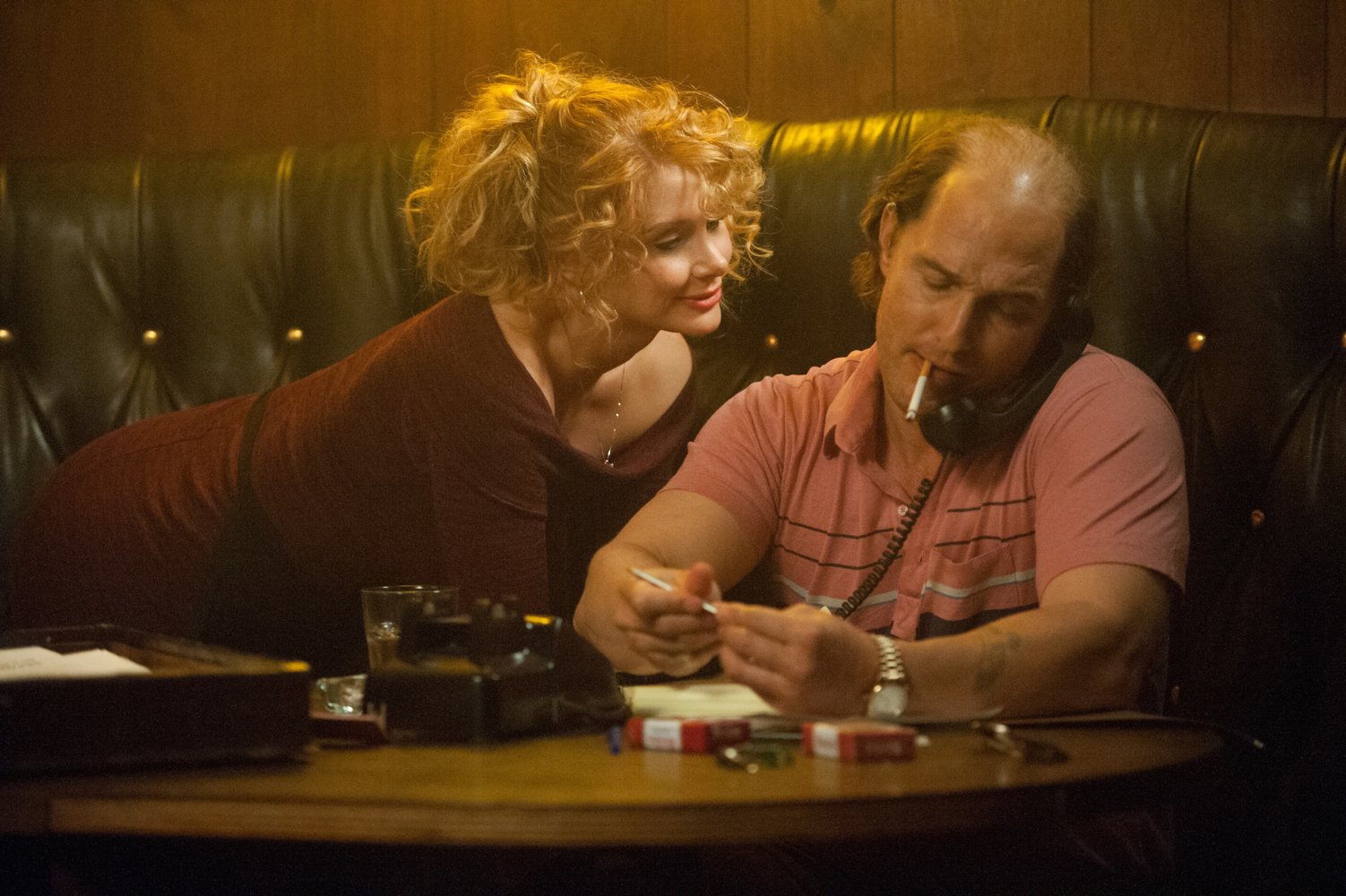 One night, Kenny has a booze-enhanced dream about a goldmine in the jungles of Indonesia, a dream partially inspired by the theory of a geologist named Mike Acosta (Ramírez) he met years ago, who predicted the conditions there were ripe for such a discovery. After tracking down Acosta and convincing him to partner up, Kenny scrounges up enough capital for a discovery expedition into the dense Borneo jungle. Despite some setbacks, including monsoonal conditions and a nasty case of malaria, Kenny and Mike eventually hit the jackpot, finding an actual goldmine under their feet with potential returns in the billions.
Just like that, Kenny is the talk of the town, earning the accolades he's long desired and jetting off to New York to take meetings with money-hungry Wall Street bankers. However, it soon becomes clear that the money men are trying to cut Kenny out of his own find, resulting in hard feelings and unforeseen setbacks. Along the way, Kenny becomes blinded by his success, characters reveal ulterior motives, and the goldmine that Kenny dreamed up may or may not be a mere figment of his imagination.
Gaghan takes the true story of the Bre-X Canadian mining scandal and reimagines it as a decidedly American tale of a classic striver with a big appetite and even bigger ambitions. From rugged Reno to the exotic Indonesian jungles and the moneyed boardrooms of Wall Street, Gaghan and Oscar-winning cinematographer Robert Elswit (There Will Be Blood, Nightcrawler) imbue each setting with a distinct look, lending authenticity to this stranger-than-fiction true story. The screenplay by Massett and Zinman follows a fairly conventional rags-to-riches formula, but add some tension to the proceedings thanks to a smart flashback structure centered around an interview with an FBI agent (Toby Kebbell, Ben-Hur), foreshadowing the disaster to come. Add to the equation some indelible characters and whopping plot twists, and the screenwriters have found the right formula to make Gold shine.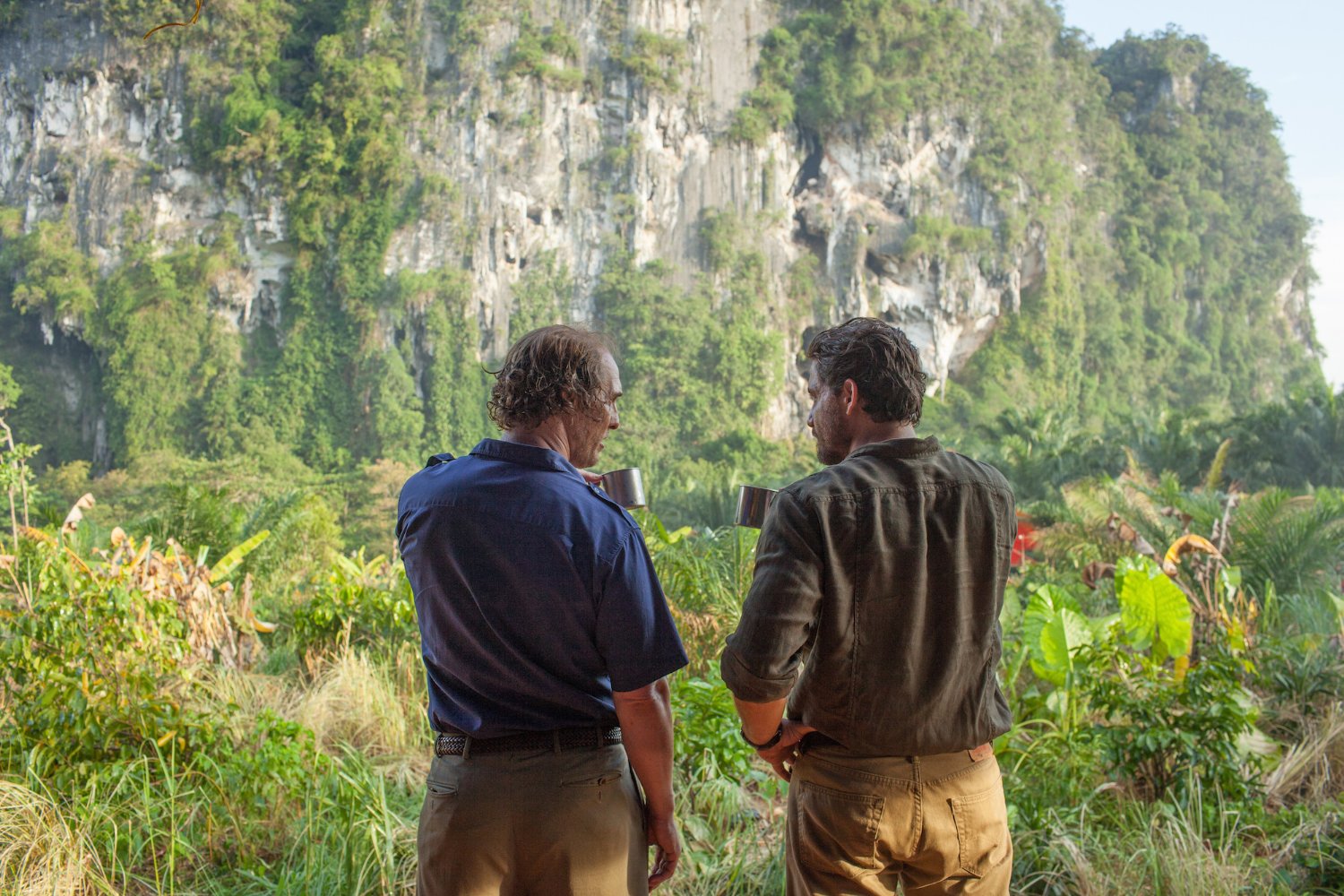 Also like those previously mentioned films about American greed, the film's effectiveness falls largely on the shoulders of the protagonist – in this case, a slovenly anti-hero portrayed by McConaughey as a balding boozer weighed down by his sizable gut and past failures. Although at times running the risk of falling into caricature, McConaughey's acting chops and commitment to character result in a lived-in and utterly entertaining portrayal. Less known to audiences but probably not for long, Ramírez puts in engaging supporting work as the mysterious geologist who helps Kenny score the find of his lifetime. As Kenny's better half, Howard takes on a fairly by-the-numbers romantic role, but manages to transcend its limitations through sheer force of personality. Other standouts in the supporting category include Stoll as a deplorable banking exec and Greenwood as a powerful prospector with his eyes on Kenny's land.
All in all, it would be prudent to invest in Gold.
Rated R for language throughout and some sexuality/nudity.
Running Time: 121 minutes