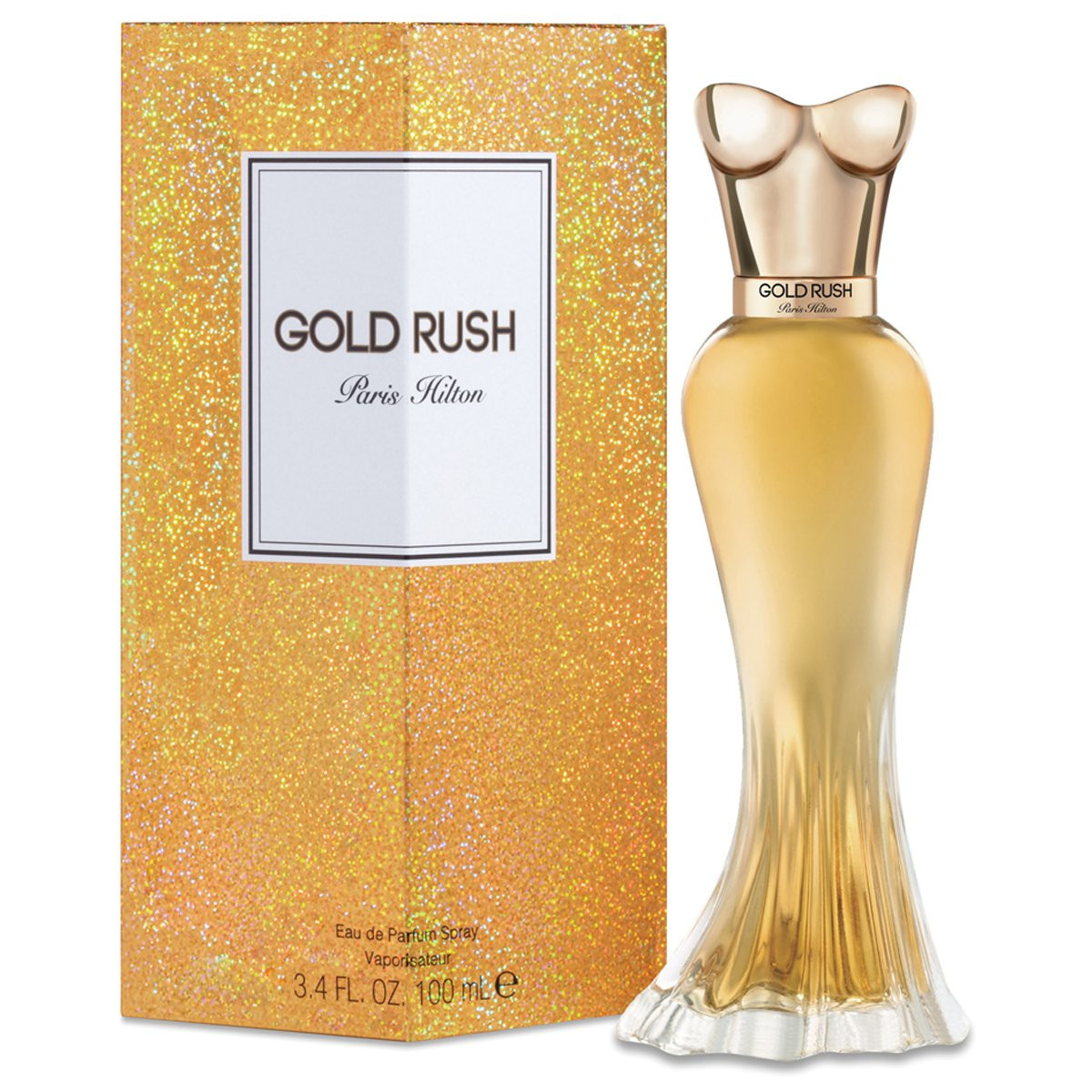 Another winner for Paris Hilton is her 20th fragrance: GOLD RUSH
Receiving the 2017 Hollywood Beauty Award for Fragrance of the Year come February 19th, this fragrance is unforgettable, sophisticated, and intoxicating.
Launched last July, Gold Rush is inspired by the captivating classic beauty of Old Hollywood glamour.
Sparkling and glowing yet warm, rich and sensuous, GOLD RUSH is in perfect harmony with its top notes of Lemon Zest, Bergamot and Nectarine, its heart of radiant Velvet Orchid, Rose and Violet before its perfect finish of warm Vanilla Bean, Golden Praline, Cashmere Woods.
It is packaged in a gorgeous bottle shaped as a stunning flowing gown with a gold bustier worthy of Miss Hilton.
Price: 3.4 EDP for $60.
http://parishilton.com/collections/fragrances