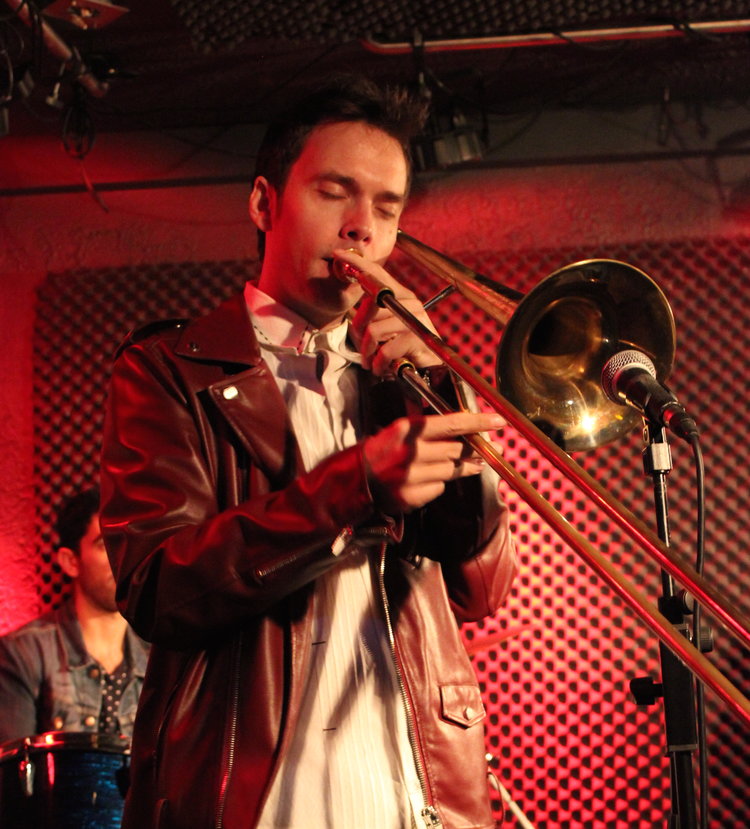 Paul Nowell, also known as "Paul The Trombonist," has worked with a diverse array of icons, including Aretha Franklin, Noel Gallagher, Frankie Vallie, 10-time Grammy award-winning trumpeter Arturo Sandoval, and Bon Jovi keyboardist David Bryan. Paul is a child prodigy who has made good on his talents and has had an extraordinary career.
Now, he shares his panoramic musicality with his debut album, Journey To The World, out March 7th, 2017. The 10-track record is a visionary mix of chill electro soul, hip-hop, jazz, and sublime melodic pop.
"This is an album I feel very passionate about," says the Los Angeles-based artist. "It draws from all the musical influences I have had in my life. It is really exciting to me that I can finally fuse together these sounds I love so much and incorporate the trombone into a context the world has never heard before. There is something for everyone on this album."
Paul has built a robust creative profile as a producer, composer, DJ, educator, filmmaker, and acclaimed instrumentalist. He has performed privately in front of celebrities such as: Leonardo DiCaprio, Martin Scorsese, Sean Penn, Charlize Theron, Robert Pattinson, Zac Efron, Bill Maher and Ryan Seacrest, to name a few. His videos of originally produced content have garnered tens of millions of views.
His album, Journey To The World, is a portal into the mind of Paul The Trombonist, showcasing his panache for mashing up cool retro sounds with sleek futuristic production. "Enchanted Garden" references minimal house music beats with swanky soul-jazz melodies. "Popcorn Butter" puts upfront glitchy grooves swathed in majestic electro-soul atmospherics. The title track exudes a stateliness that conjures Birth Of The Cool-era Miles Davis.
Journey To The World boasts an all-star cast of Grammy award-winning recording and engineering personnel, including Tom Coyne (Adele, Justin Bieber, Taylor Swift, Sam Smith), Ryan Gilligan (Kanye West, Cee Lo Green, Busta Rhymes), and Steve Genewick (Paul McCartney, Michael Jackson).
Paul is funding his album through a PledgeMusic campaign. Perks include intimate coffee hangs, signed Paul The Trombonist mouthpieces, handwritten sheet music, signed vinyl and CDs, executive producer credits, and public or private performance experiences, among other incentivizing gifts.