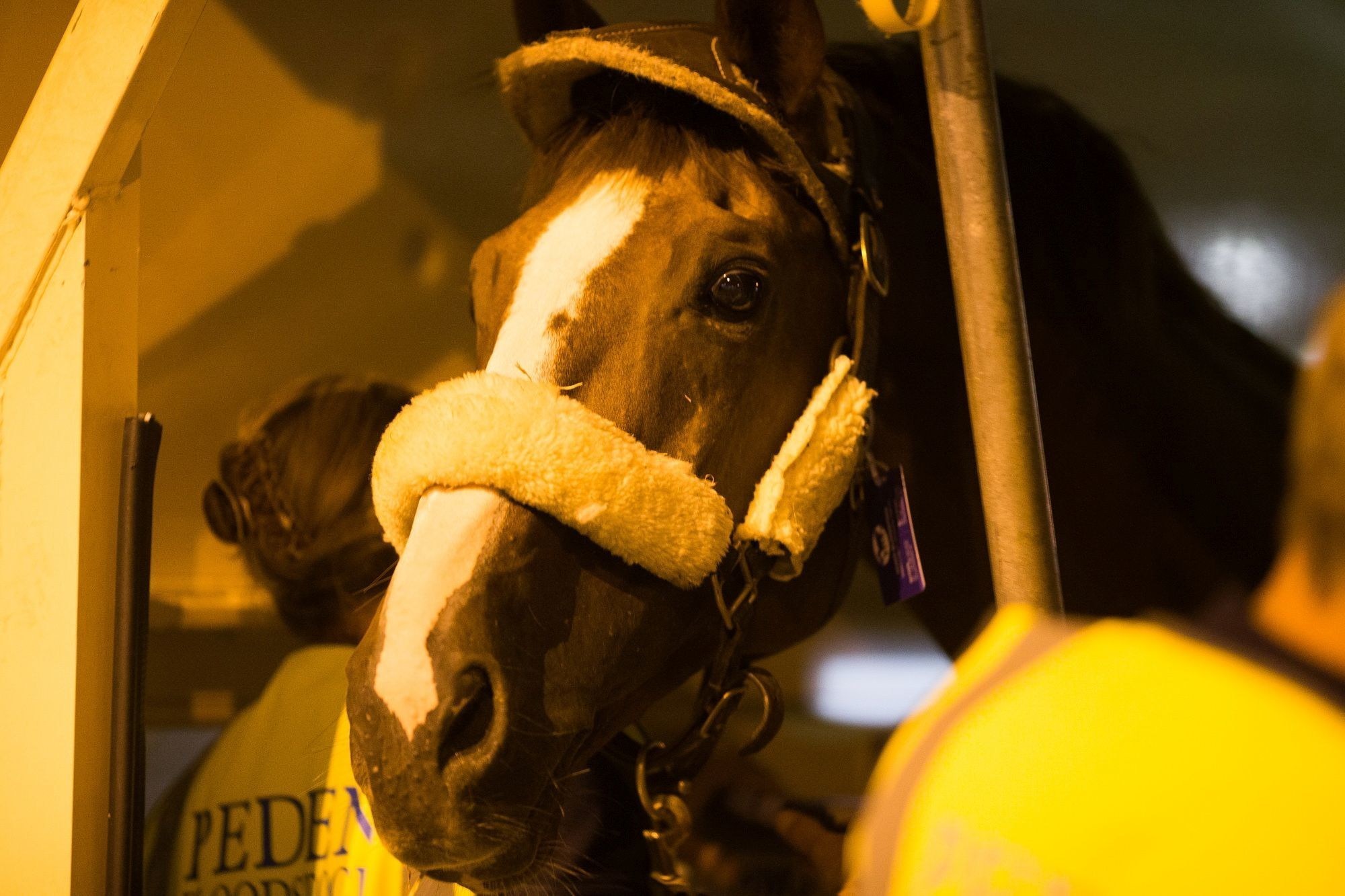 t's not just the human athletes that are flying into Brazil for Rio 2016. The first Olympic horses have arrived at the Olympic Equestrian Centre in Deodoro!
The 34 Eventing horses may have been on a cargo plane, but it was a specially designed Emirates Boeing SkyCargo 777-F, and they all flew business class! Just like the human athletes, they had to go through passport control (and a health check) at London Stansted Airport before boarding with their carry-on luggage and check-in bags.
Sporting the equine equivalent of flight socks (leg bandages), they received the full business class treatment, with special meals delivered by flight attendants (actually grooms), a drinks trolley (buckets) offering water (not fizzy) with a choice of mixers. Apple or carrot sir?
Vets were also on board to ensure the precious equine cargo arrived in tip-top form. Which is important, as these four-legged athletes mean business!
Welcomed into Rio in the early hours of the morning, the horses were driven in specially kitted out trucks, complete with a full Federal highway police escort, en route to the new-build equine accommodation at the Olympic Equestrian Centre, where they rolled out the equine equivalent of a red carpet – black rubber matting!
Over the next couple of weeks, more than 200 horses from 43 nations will be arriving in Deodoro, ready to put in their bid for gold with their human partners in the three Olympic equestrian disciplines.