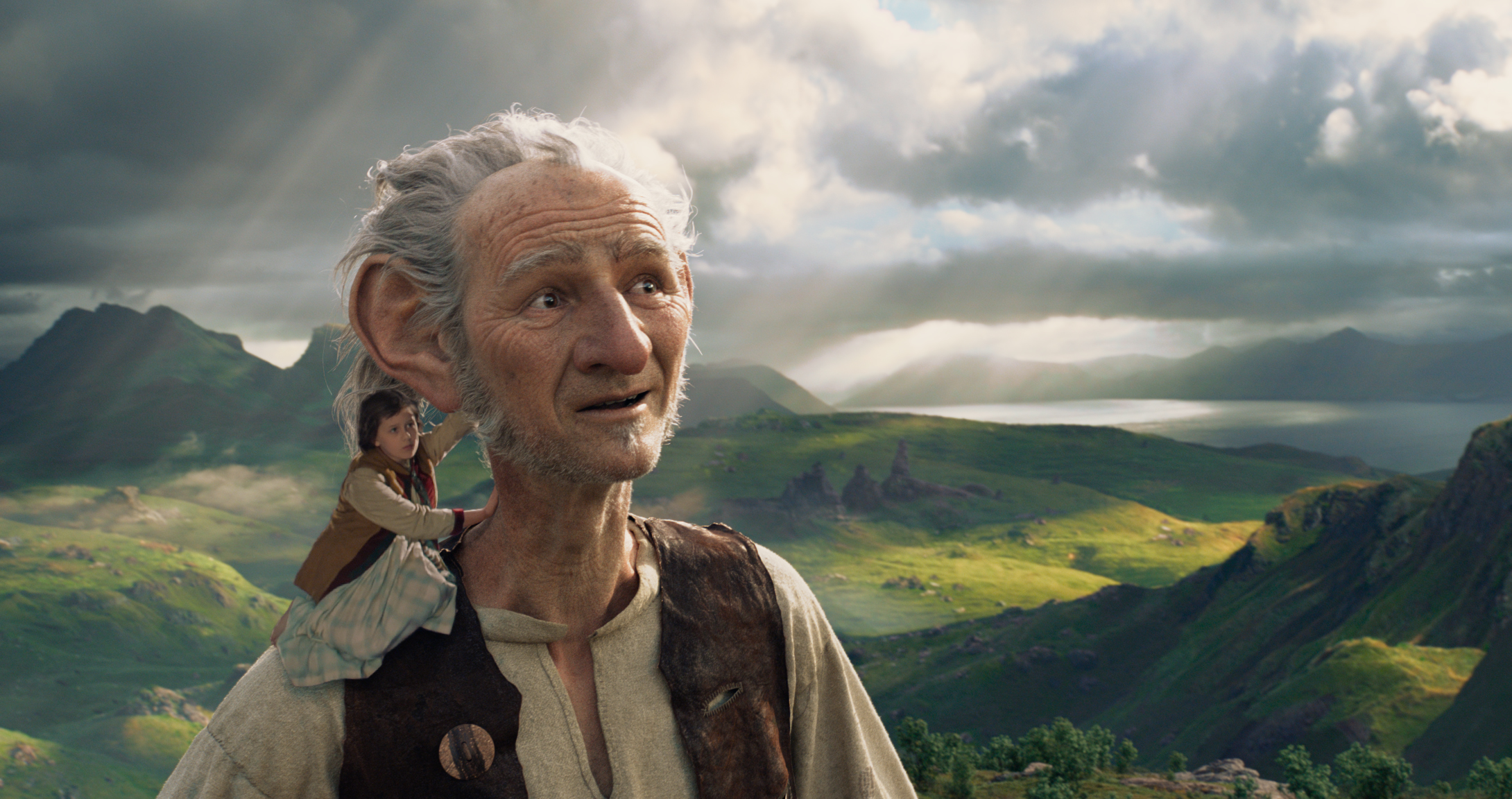 One of the most renowned children's book authors, Roald Dahl once said, "Those who don't believe in magic will never find it." It's safe to say that Steven Spielberg is a believer as he certainly found extraordinary magic in directing one of Dahl's most beloved and classic tales for the silver screen, "The BFG." Teaming up with Walt Disney, this enchanting adaptation could very well be one of the most visually stunning and heartwarming movies of the year.
From "The Witches" to "Willy Wonka & The Chocolate Factory" and "Matilda," Dahl is responsible for giving the world some of the most imaginative stories for young children. With his elaborate descriptions the reader can easily visualize the world in which his colorful characters live in. From page to screen, perhaps no one could have topped the incredible imagery Spielberg conducted and realized with "The BFG."
Transported to London in the wee hours of the morning, audiences meet little Sophie (Ruby Barnhill). An orphan all of her life, she suffers from insomnia and often tiptoes around the orphanage while everyone else is asleep. But one night, her life changes forever. Out of the shadows, a giant sweeps Sophie out of bed and carries her off into the land of Giant Country. It's not long before she realizes that the giant is no monster. He is, in fact, the Big Friendly Giant (Mark Rylance). The unlikely duo embark on an adventure for the ages. They devise a grand plan to defeat an evil band of giants led by the evil Bloodbottler (Bill Hader) and Fleshlumpeater (Jemaine Clement). All they need is help from the majesty herself, the Queen (Penelope Wilton).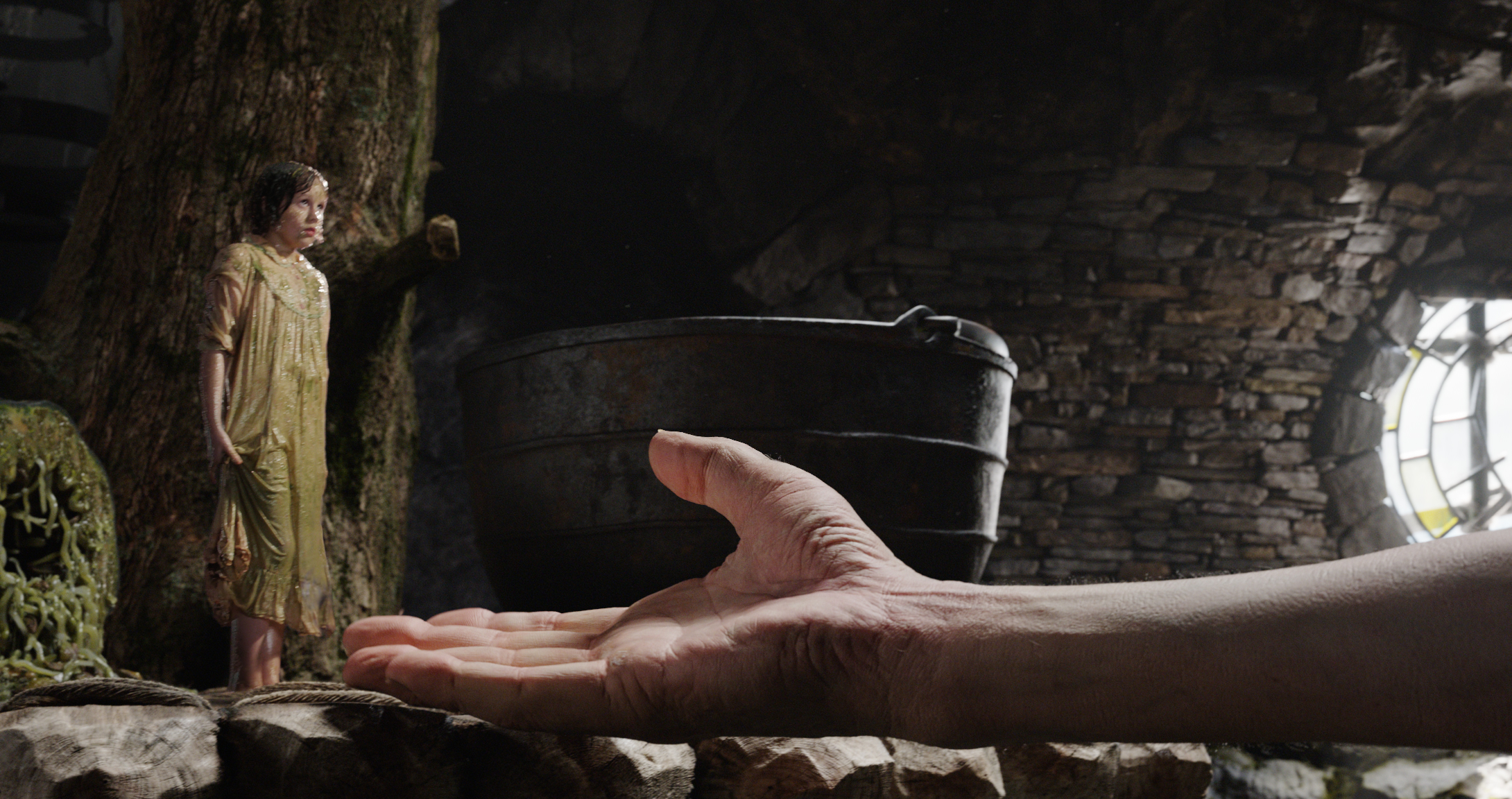 Mark Rylance, who won the Academy Award for Spielberg's "Bridge of Spies," brings the BFG to life with his endearing smile and good-natured disposition. Green screen and special effects may have transformed Rylance into a 24-foot giant with enormous ears, but the actor's facial expressions and mannerisms made this the most life-like giant to ever grace the big screen. Together, Rylance and Ruby Barnhill have magnificent chemistry. Like a loving grandfather to his doting granddaughter, they create a bond that can melt the hearts of audiences, no matter what age they are. Barnhill is a sure rising-star, proving her abilities to carry an entire film on her shoulders… with the help of a giant, of course.
As we all know, film adaptations of popular books tend to fail more often than they succeed. Luckily, screenwriter, Melissa Mathison brilliantly adapted Dahl's story. From emotional moments to downright hysterical scenes, "The BFG" tugs at all the heartstrings, while also bringing tears from laughing so hard.
We go to the movies to be transported to different worlds. However, with the dozens of films that release each week, it's rare when one successfully takes you out of reality for a couple of hours. "The BFG" will lift you up into the clouds and make you believe in, not only magic, but that famous fairy-tale happy ending.
Just in time for the long July 4th weekend, take your friends or family on this magical adventure.
By Pamela Price
Runtime: 117 min
Rated PG for action/peril, some scary moments and brief rude humor