Silence is probably the #1 gift you could give your mother on Mother's Day. Just kidding! But really, giving Mom the gift of Zen on her special day will do her body and mind some good. Spa days are wonderful, but if she's staying at home, here are some wonderful candles for meditation, soaps for relaxing bubble baths, and more!
Yankee Candle has an amazing new online tool! You can pair Mom's favorite Yankee Candle fragrance with a custom photo and label text to create a thoughtful Mother's Day gift. How cute is that?!
yankeecandle.com/custom – Small tumblers start at $21 and large tumblers at $33
If you're putting together a gift bag/basket for mom, Minnie and Moon have the most adorable products! We love and recommend their Petite Floral Candles featuring botanical fragrances. Handmade in the US, these candles are made with high quality beeswax and cotton wicks, and they are scented with pure botanical essential oils.
Each candle is crafted by hand in small batches using pure beeswax that is filtered without the use of chemicals, leaving it with a rich color and sweet aroma that Mom will love. The wicks are made of 100% cotton and primed with beeswax. Even the floral-printed candle tins are eco-friendly, made out of at least 75% recycled metal. Later on, the tins can be reused as tasteful storage containers… for Mom's earring studs!
Get their three delightful aromatherapy blends: Sage and Verbena, Lavender and Frankincense, or Orange and Eucalyptus. For $6.50 at www.minnieandmoon.com.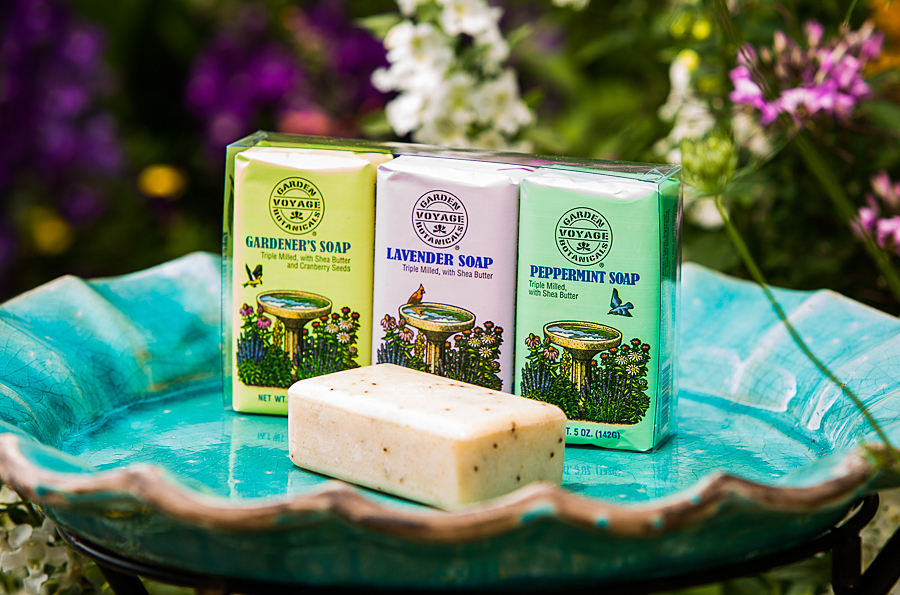 For relaxing bathtime, try botanical soaps from Garden Voyage Botanicals. Inspired by long walks through the world-class botanic gardens in the Delaware Valley, just south of Philadelphia. The all-natural ingredients in the fragrant soaps (including Shea butter, Certified Sustainable palm oil and natural botanicals) cleanse, soften and soothe.
These three soaps are known as the "birdbath series" because the packaging features a garden scene complete with a birdbath being visited by birds. The detailed illustrations will have a special appeal to Moms who appreciate spending time in a beautiful garden setting. Gardener's Soap, Lavender Soap and Peppermint Soap come in 5-ounce, triple-milled bars that sell for $6.95 at fine gift stores, garden center stores and online at www.gardenvoyage.com.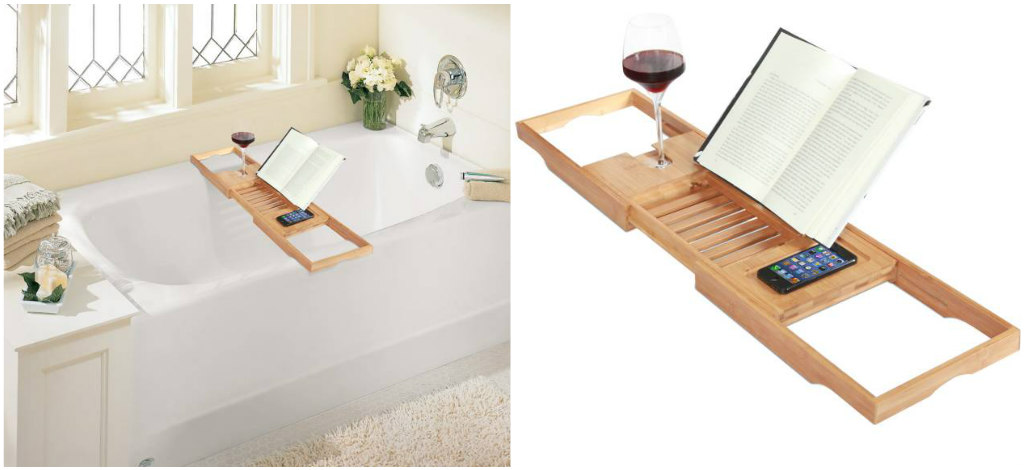 Ask mom how many times she's taken a bath and can't reach her glass of wine?! The Bamboo Bathtime Caddy from Toilet Tree solves all of her problems.
It includes an adjustable bamboo bar that will hold what Mom is reading (iPad, magazine, book) in the exact place needed. This bath caddy is made from 100% natural eco-friendly bamboo with chrome accents.
Features include a built in soap holder, book support and a slide-in glass holder for stemware. The book support conveniently folds down when not in use for easy storage. This caddy has expandable bamboo arms so that it can sturdily fit into any bathtub.
https://toilettreeproducts.com
Happy Zen-filled Mother's Day!