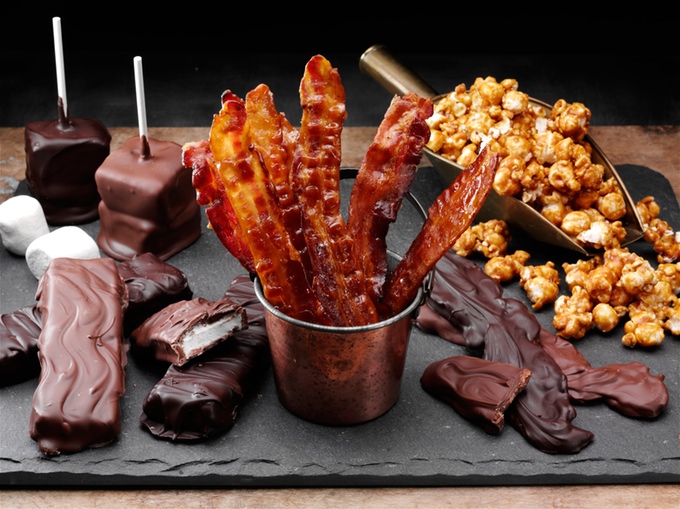 In recognition of #ChocolateCoveredAnythingDay, we decided to shine a spotlight on a mouthwatering delicacy from Rebel Bacon: organic, nitrate-free candied & chocolate bacon.
Rebel Bacon are committed to bringing the best tasting food, bacon, to their customers in many delicious recipes. Their chef has created candied bacon, chocolate covered bacon, candied bacon caramel corn and chocolate covered candied bacon bits bars that are out-of-this-world. Their bacon is nitrate-free and all of the ingredients are organic to give you a delicious choice for breakfast, lunch, dinner or just having a quick snack!
Currently, they're reaching out to the Kickstarter community to help develop their bacon recipes. They are seeking funding to source organic bacon, not just nitrate-free but fully organic. Additionally they are committed to using 100% recyclable and sustainable packaging for our candied and chocolate covered bacon. The sooner they achieve their goal, the soon they begin fulfilling the orders for this Kickstarter. All orders will go out by January at the latest and all orders ship for free in the United States!
To support their Kickstarter campaign, visit https://www.kickstarter.com/projects/701983002/rebel-bacon-the-worlds-best-candied-bacon.
For more information, visit www.rebelbacon.com.