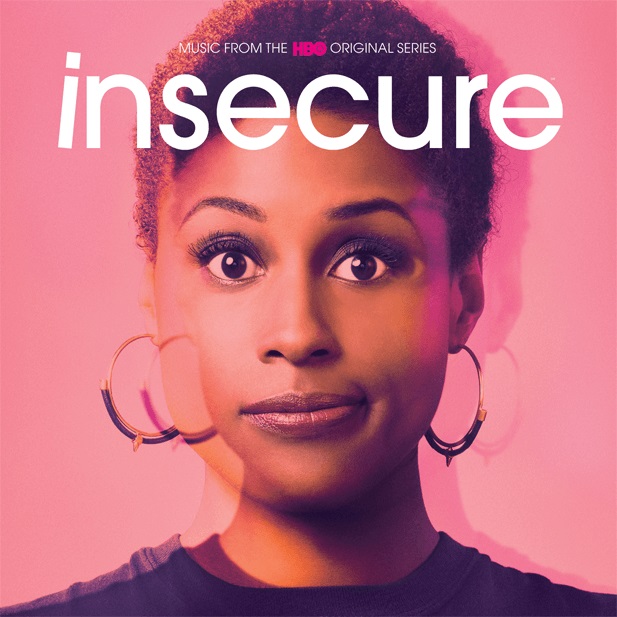 RCA Records, in partnership with HBO Global Licensing, released Insecure (Music from the HBO Original Series). From the hysterical "Broken Pussy," performed by the show's creator and Golden Globe-nominated star Issa Rae, featuring Kelis, to Thundercat's "Heartbreaks + Setbacks," the collection of music from both indie and established artists touches on a variety of social and relationship issues highlighted in the series. See below for tracklisting.
"Music is such a huge part of Issa's life on the show," said Issa. "She uses it to channel her emotions and work through her insecurities – and we worked hard to make sure the music on the soundtrack reflected Issa's story and the stories of all of our characters. I'm so excited to get this soundtrack in the hands of viewers who have responded so enthusiastically to the music and the show."
Insecure follows best friends Issa (Rae) and Molly (Yvonne Orji) as they navigate the tricky professional and personal terrain of Los Angeles, while facing the challenges of being two black women who defy all stereotypes. The series explores the black female experience in a subtle, witty and authentic way, as Issa and Molly stumble their way towards pulling their lives together, while trying their hardest to never settle for less.
For more information, visit www.insecuremusic.com.
MUSIC FROM THE HBO ORIGINAL SERIES INSECURE TRACKLISTING:
1. Kari Faux – No Small Talk
2. Issa Rae/Kelis – Broken Pussy
3. TT The Artist – Lavish
4. Problem feat. Bad Lucc & The Homegirl – D2B (Dick 2 Bomb)
5. Kari Faux feat. Leikeli 47- Top Down
6. GoldLink – Palm Trees
7. 1500 Or Nothin' – Girl
8. Guordan Banks – Keep You In Mind
9. KING – In The Meantime
10. D'Angelo And The Vanguard – Sugah Daddy
11. The Internet – Just Sayin' / I Tried
12. ERIMAJ – Conflict Of A Man
13. SBTRKT feat. Sampha – Hold On
14. Thundercat – Heartbreaks + Setbacks
15. St. Beauty – Borders
16. Moses Sumney – Plastic