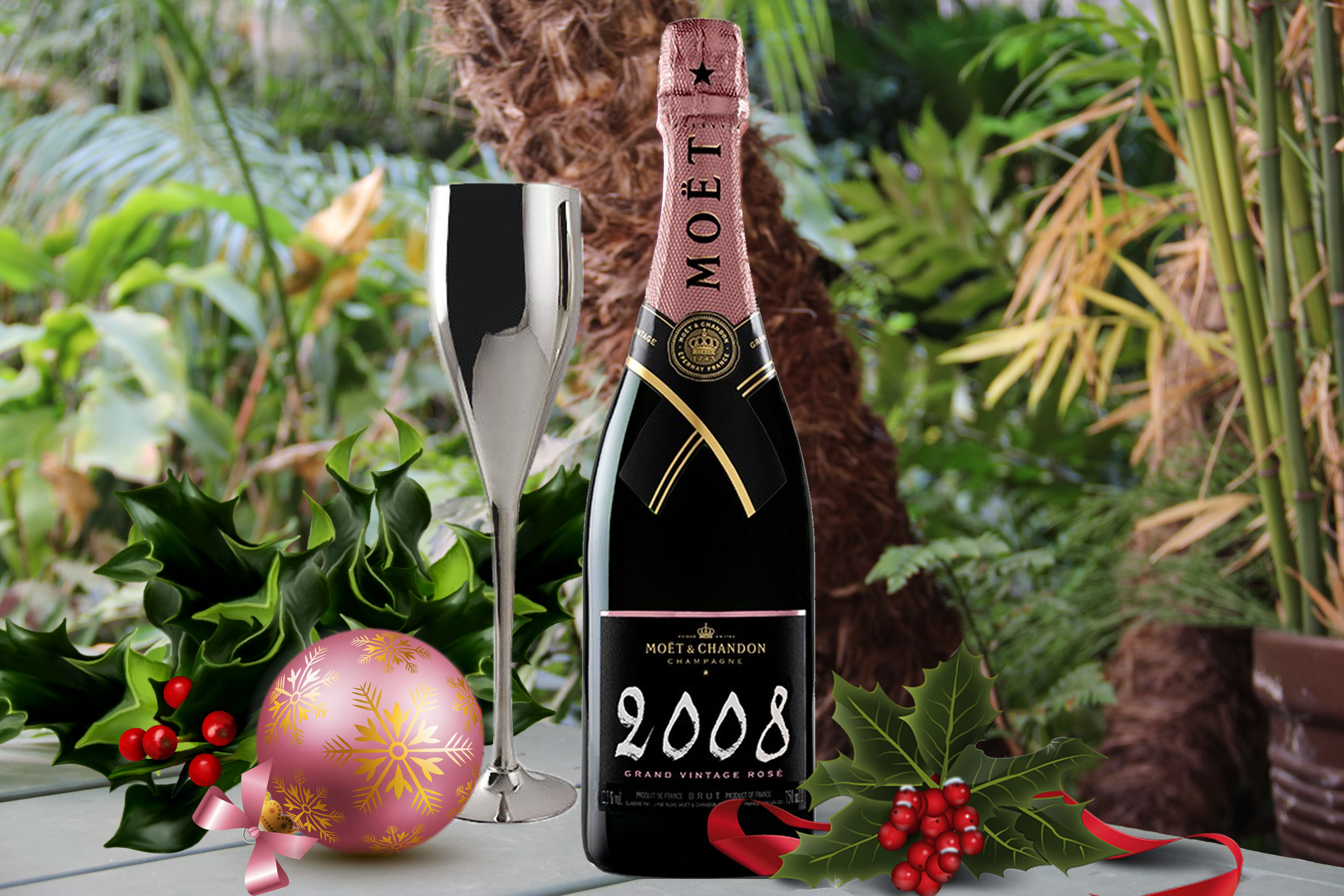 Continuing with our countdown to New Year's Eve and the perfect Champagne to toast with…
Each Grand Vintage from Moët & Chandon is unique in itself due to their maturity and complexity.
Their Grand Vintage Rosé 2008 is a perfect example. A blend of 46 % (of which 20% red wine)Chardonnay with 32% Pinot Noir and 22% of Pinot Meunier, it has a gorgeous gold color with amber reflections.
Opening with aroma of tropical fruits (mango, guava) with original note of raspberry, this cuvee offers notes of grapefruit and ginger with sweet hints of caramel. Fresh and well rounded, this vintage is a true experience not to be missed and my guilty pleasure.
Drink it any time, for Christmas, to ring in the New Year and all other celebrations after that!