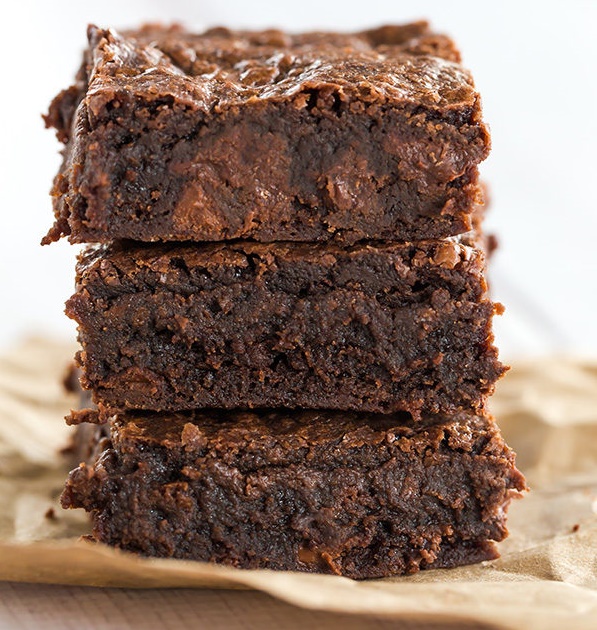 December 8th is National Brownie Day! Whether you like them gewy and fudgy or moist and cake-like, there are delicious recipes out there for everyone from the Food Network to Brown Eyed Baker (.com) and even… if you like them extra 'special,' visit The Weed blog for you-know-what kind of brownie recipe ;-).
For those who like a little crunch in their brownie, Rice Krispies has a delish recipe…
What You Need:
2 cups sugar
1/2 cup unsweetened cocoa powder
1/2 cup chopped pecans
1/2 cup vegetable oil
1/4 cup fat-free milk
1 teaspoon vanilla
1/2 cup all-purpose flour
3 cups Kellogg's® Rice Krispies® cereal
1/4 teaspoon salt
3 eggs
What To Do:
1. In large mixing bowl, combine KELLOGG'S RICE KRISPIES cereal, sugar, flour, cocoa powder, salt and pecans. Add remaining ingredients and mix only until combined. Spread evenly in 13 x 9 x 2-inch baking pan coated with cooking spray.
2. Bake at 350° F about 30 minutes or until wooden pick inserted at center comes out clean. Cool completely on wire rack before cutting into 2-inch squares. Store tightly covered at room temperature.