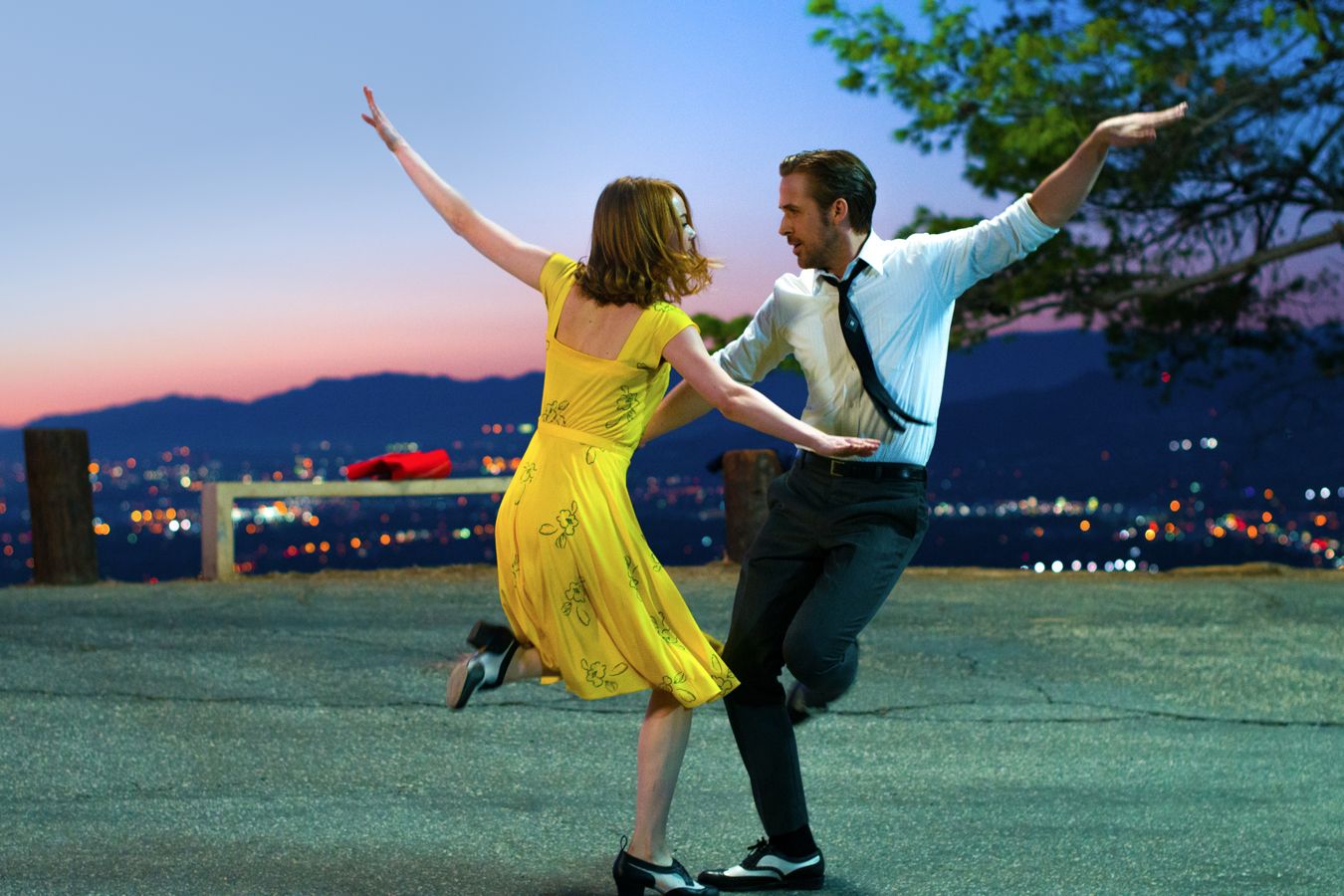 The third onscreen pairing of Ryan Gosling and Emma Stone ("Gangster Squad," "Crazy. Stupid. Love.") proves to be a charm in the feverish fantasia, "La La Land," a classically composed musical with a decidedly modern vibe.
The undeniable promise that writer-director Damien Chazelle displayed in his breakout 2014 jazz drama "Whiplash" comes to full bloom in this exhilarating ode to the City of Angels and Technicolor musicals of the Golden Age. Although Chazelle's screenplay covers fairly familiar territory — two star-crossed lovers face adversity while pursuing their dreams — the romance at the story's center is effectively enchanting, and the amusing dialogue and imaginative interplay between fantasy and reality help "La La Land" achieve a fresh and contemporary feel. From Mandy Moore's spectacular choreography and Linus Sandgren's vibrant lensing to Tom Cross's ingenious editing and Chazelle's meticulous helming, "La La Land" is that rare film that induces something akin to cinematic euphoria. Throw into the equation some catchy original tunes, a melodic score by Justin Hurwitz and two supremely charming lead performances from Stone and Gosling, and it's no wonder why it's so easy to get lost in the magic of "La La Land."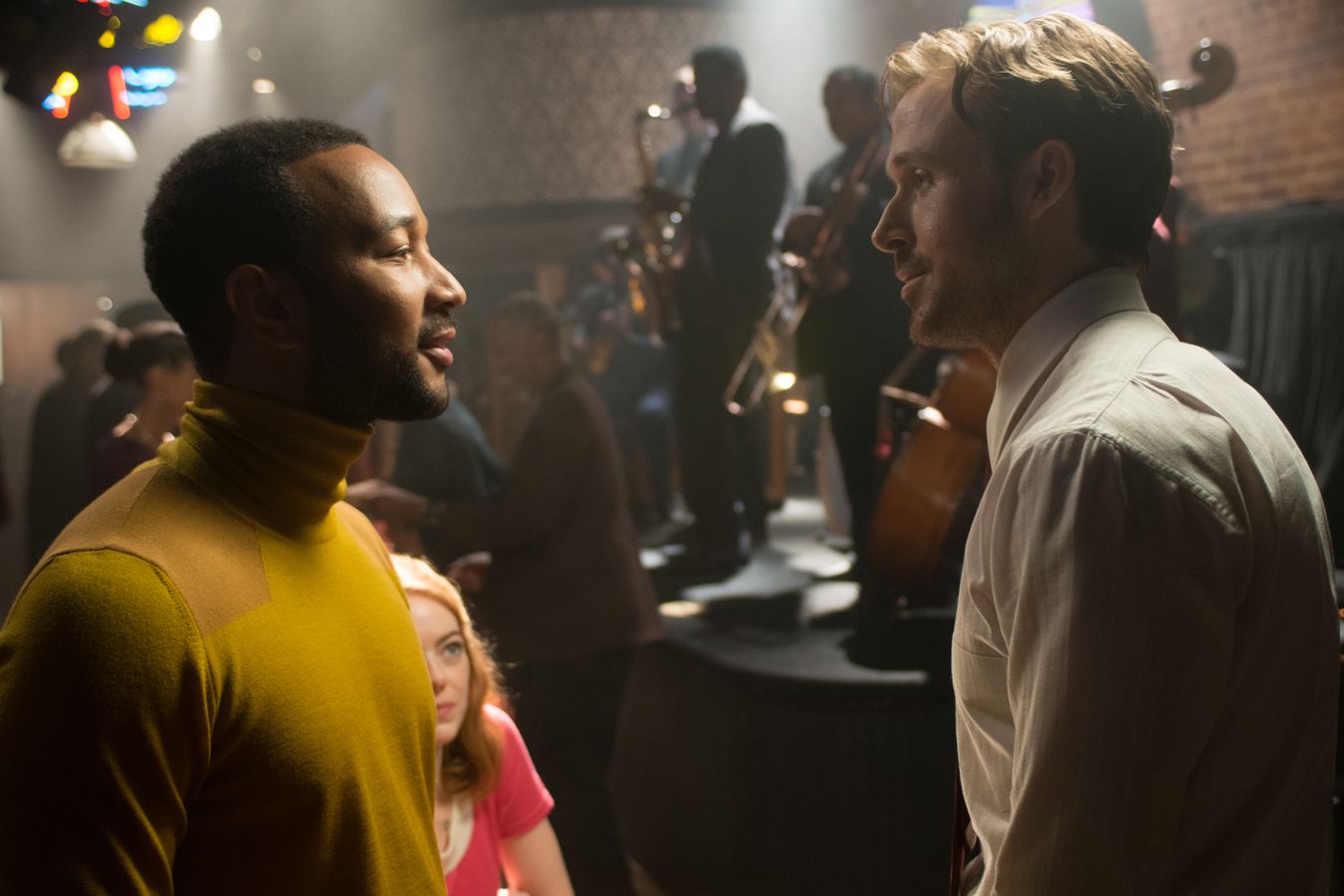 Divided into seasonal sections, "La La Land" begins in a freeway traffic jam, where frustrated drivers suddenly break into joyous song and dance in a seemingly unbroken tracking shot that ends with Mia (Emma Stone), an aspiring actress, having a less-than-cordial first encounter with Sebastian (Ryan Gosling), a classical jazz pianist. When Mia isn't jumping from one infuriating audition to the next, she's a barista at a studio lot coffee shop, serving lattes to actresses who have somehow managed to turn their dreams into realities. Similarly, Sebastian is a frustrated lounge player whose improvisational tendencies run in direct opposition to his boss's (J.K. Simmons) Christmas tune demands, and whose dreams of opening a classical jazz club are on indefinite hold.
Despite their frosty freeway introduction, the two hit it off during Mia and Sebastian's next encounter at a Hollywood Hills party where Sebastian is playing another unsatisfying gig in an 80s cover band. This leads to a striking production number in the streets at dawn. But while the unlikely pair's love blossoms, their careers take different trajectories, with Sebastian attaining success, though not artistic fulfillment, in a pop band fronted by his former bandmate Keith (John Legend), and Mia pouring her passion into a modest one-woman show. As the pair struggle with the pitfalls of success and their lives moving in different directions, "La La Land" creates a lasting portrait of young love and the exhilarating possibilities and crushing realities that define Los Angeles.
With his third feature, writer-director Damien Chazelle announces himself as one of the foremost filmmakers of his generation, exhibiting an awe-inspiring ability to transform his love for the Technicolor musical extravaganzas of yore into something unique and undeniably modern. With a score and original songs perfectly in tune with the emotions of the storyline, eye-popping widescreen cinematography that virtually bursts off the screen, and exuberantly choreographed production numbers, "La La Land" is a dazzling affair from start to finish. There are far too many ambitious shots and memorable musical moments to single out each one, but a few that merit mention include a gravity-defying sequence at the Griffith Park Observatory, a six-minute continuous song-and-dance routine in the hills at dawn, and that unforgettable opening shot on the congested LA freeway.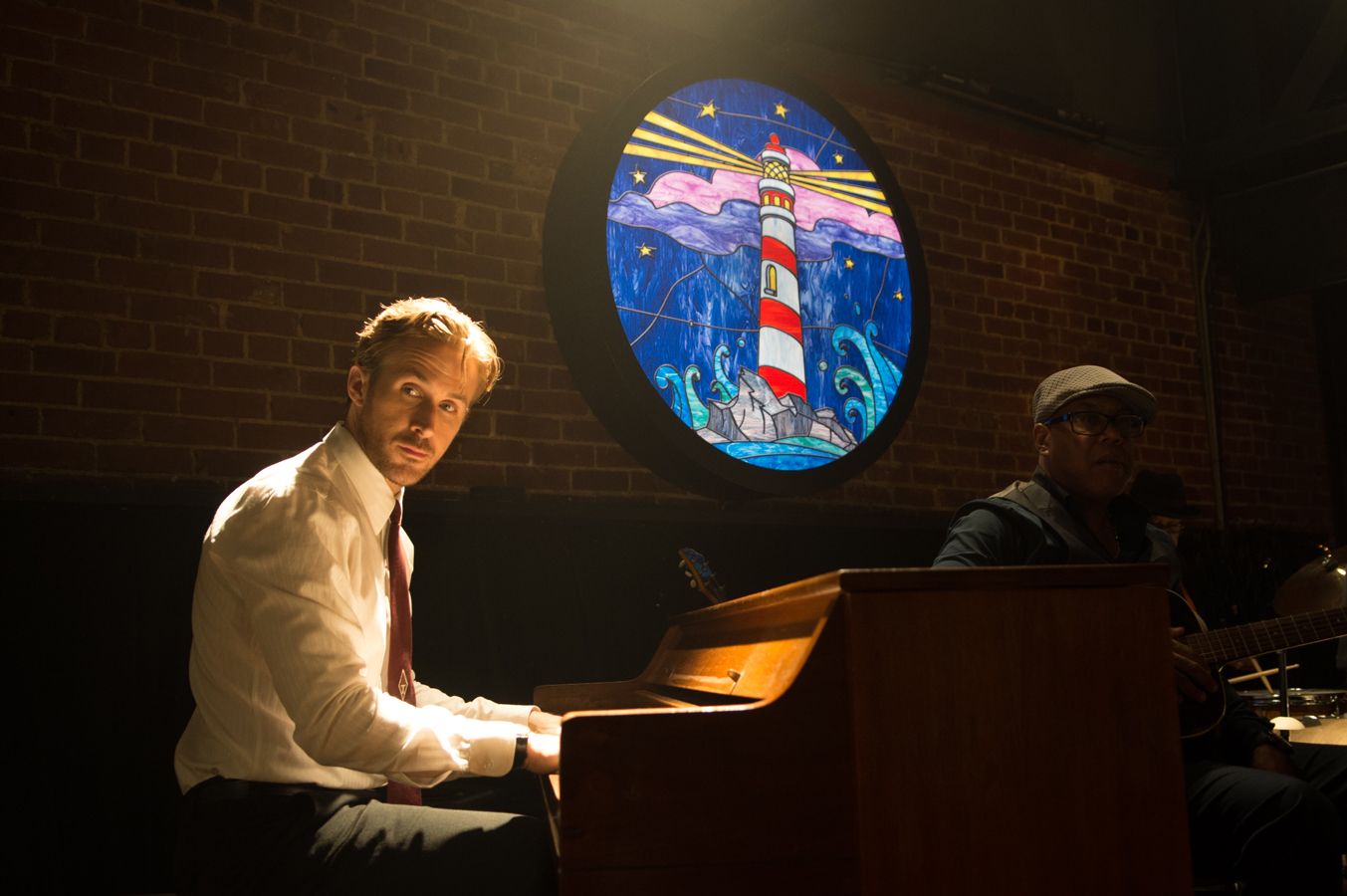 Chazelle's first-rate filmmaking alone is worth the price of admission, but it's the winning charm and palpable chemistry of costars Emma Stone and Ryan Gosling that really make "La La Land" sing. Stone brings an earnestness to the role that not only makes you root for her aspiring starlet character but sets her apart from the stereotypical actresses she's auditioning against. And while her thespian strengths have long been acknowledged, Stone's talents in the song-and-dance department will blow moviegoers away. Gosling is equally enjoyable as the snarky jazz pianist whose classical leanings run counter to the tastes of the time, and shows off some impressive musical chops of his own.
Despite "La La Land" being largely a two-hander, a couple of supporting actors rise above their roles' limitations, most notably John Legend as the forward-thinking frontman of a hit pop group called The Messengers, and J.K. Simmons as Gosling's dream-dashing boss.
"La La Land" is a dreamily delightful modern musical that is sure to mesmerize audiences and awards voters alike.
Rated PG-13 for some language.
Running Time: 128 minutes