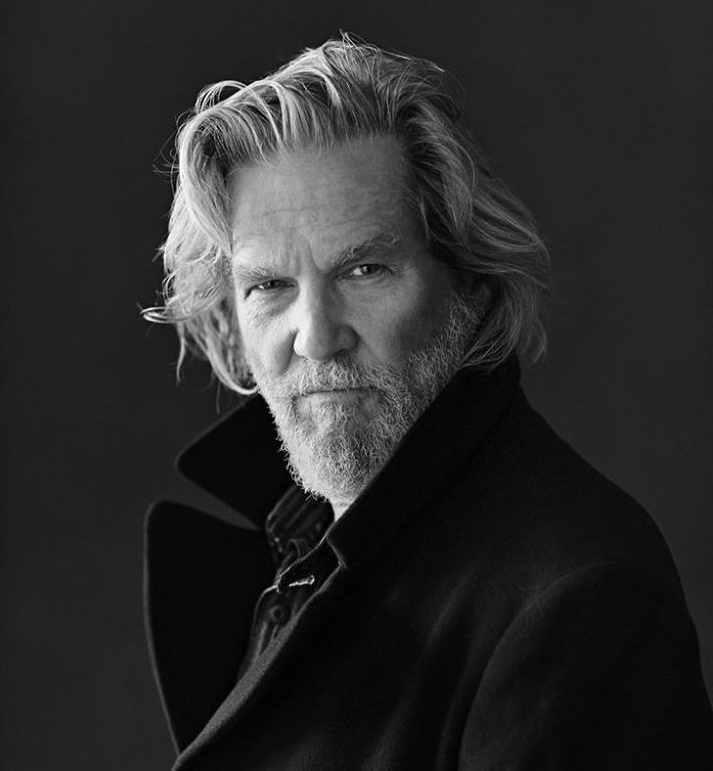 The Santa Barbara International Film Festival announced that Jeff Bridges will be honored with the 2017 American Riviera Award at the 32nd edition of the Fest, which runs from February 1 to February 11, 2017. Bridges will be fêted with a Tribute celebrating his illustrious career, culminating with his captivating performance in David Mackenzie's Hell or High Water, a CBS Films/Lionsgate release. The film opened in August to critical acclaim. The Tribute will take place Thursday, February 9, 2017 at the historic Arlington Theatre.
For his role in Hell or High Water, Bridges has received Golden Globe and Screen Actors Guild Award nominations for Best Supporting Actor, as well as the National Board of Review Award for Best Supporting Actor. Bridges' renowned career includes celebrated roles in films such as The Big Lebowski, Fearless, The Contender, The Mirror Has Two Faces, The Fabulous Baker Boys, The Door in the Floor, True Grit, Starman, The Morning After, Jagged Edge, The Last Picture Show, Against All Odds, Thunderbolt and Lightfoot, The Fisher King, Seabiscuit, and Crazy Heart (for which he won the Academy Award for Best Actor).
"Jeff Bridges shows us in Hell or High Water that an already great artist can continue his growth. I may go as far as saying that this is his best performance," stated SBIFF Executive Director Roger Durling. "It's truly special to be able to celebrate Jeff – for he's not only a dear friend of SBIFF – but he is a timeless legend in our industry."
A modern-day set crime western, Hell or High Water tells the riveting story of a divorced father and his ex-con older brother who resort to a desperate scheme in order to save their family's ranch in West Texas. The film, directed by David Mackenzie, with an original screenplay by Taylor Sheridan, also stars Chris Pine and Ben Foster.
The American Riviera Award was established to recognize actors who have made a significant contribution to American Cinema. Bridges will join a prestigious group of past recipients, including last year's honorees Michael Keaton, Rachel McAdams, and Mark Ruffalo (2016), Patricia Arquette and Ethan Hawke (2015), Robert Redford (2014), Quentin Tarantino (2013) and Martin Scorsese (2012), Annette Bening (2011), Sandra Bullock (2010), Mickey Rourke (2009), Tommy Lee Jones (2008), Forrest Whitaker (2007), Philip Seymour Hoffman (2006), Kevin Bacon (2005) and Diane Lane (2004).
The 32nd annual Santa Barbara International Film Festival will take place from Wednesday, February 1st through Saturday, February 11th.
For more information, and to purchase tickets, festival passes and packages, please visit www.sbiff.org.