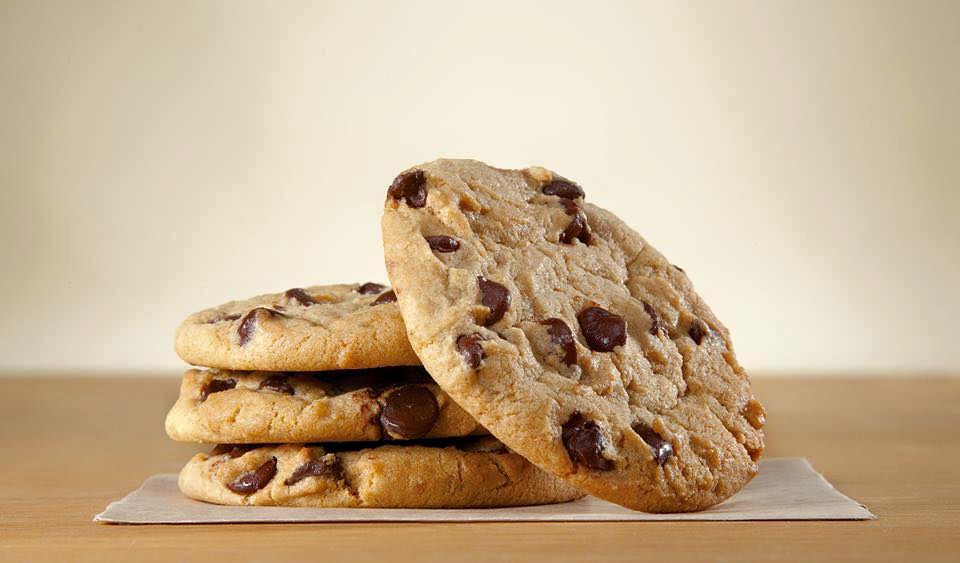 How perfect that National Cookie Day is on Sunday Funday! We're celebrating this scrumptious holiday with Otis Spunkmeyer and their soft, chewy, delicious line of cookies (we love Chocolate Chunk and Oatmeal Raisin!)
You can ENTER to win a free box of Otis Spunkmeyer cookies at www.otisspunkmeyer.com/win, and automatically receive a $1 off coupon upon entering!
Otis Spunkmeyer first opened their cookie shop in 1977 and 10 years later, National Cookie Day was made an official Food holiday.
The Otis Spunkmeyer family first perfected their Chocolate Chunk Cookie decades ago and have delighted people with its popular cookie for nearly 40 years. People continue to smile when they see Otis Spunkmeyer Chocolate Chunk Cookies in high school cafeterias, aboard flights, at hotels, and even in an office vending machine. Earlier this year, Otis Spunkmeyer pleased crowds by offering a new, conveniently packaged "No Funky Stuff" retail line of cookies, as well as other sweet treats, available in the snack aisle at grocery stores across the country.
"The Otis Spunkmeyer cookie has been a favorite for almost 40 years," said Charice Grace, Brand Manager of Otis Spunkmeyer. "While we can't give away our secret recipes, we can share that we're proud to have an incredible team of bakers that are passionate about creating recipes that are as close to 'homemade' as you can purchase. For National Cookie Day, we hope everyone can take a break on Sunday, eat a cookie, and smile."
Otis Spunkmeyer is available at grocery stores nationwide including Walmart, and also sold online via Amazon.
Facebook, Twitter and Instagram and visit www.otisspunkmeyer.com.