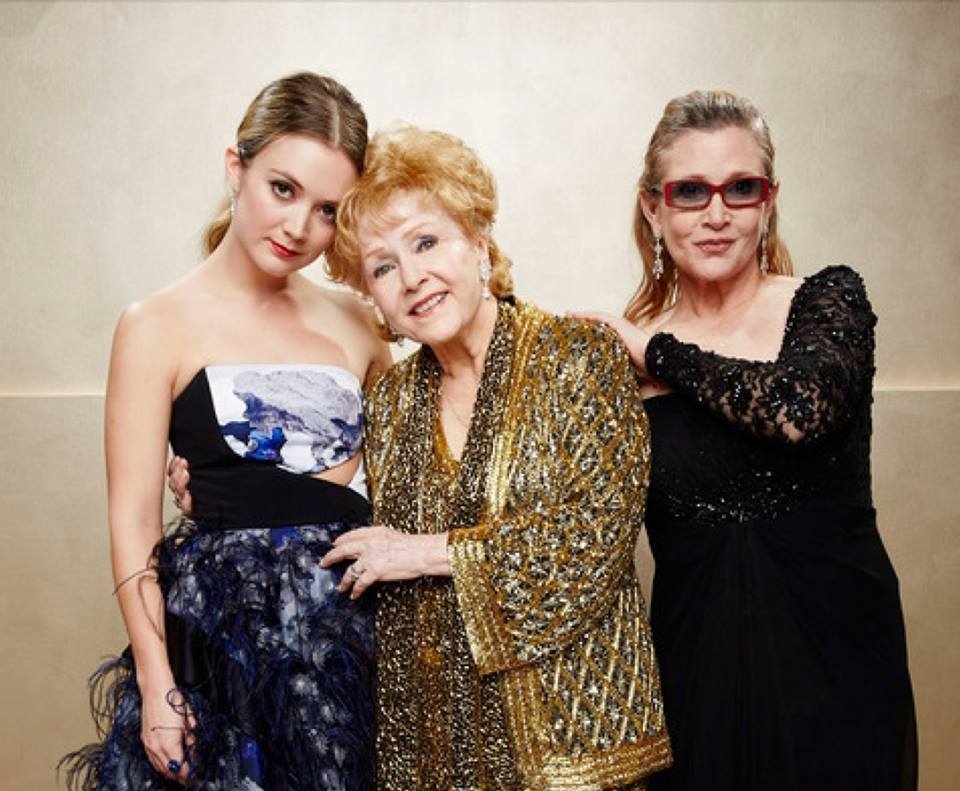 Fisher's daughter and Reynold's granddaughter Billie Lourd with Debbie & Carrie
Just one day after the passing of her 60 year-old daughter Carrie Fisher, the radiant Debbie Reynolds has died. She was 84 years-old.
The actress and star of the 1952 classic film "Singin' in the Rain," was reportedly rushed to the hospital after suffering from a stroke. She later died at Cedars-Sinai Medical Center.
Reynold's son and Fisher's brother Todd Fisher said, "She's now with Carrie and we're all heartbroken." According to reports, Fisher said the stress of his sister's death "was too much" for their mother.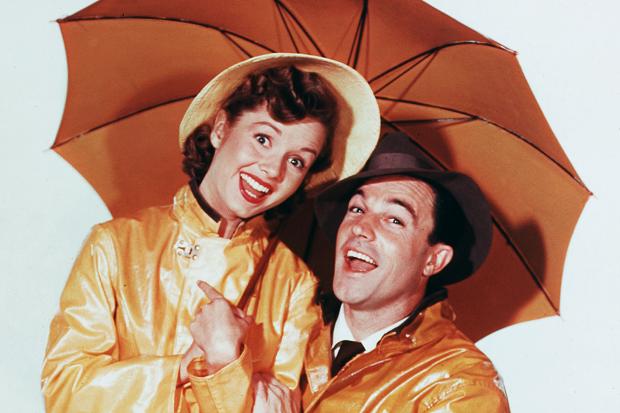 On Tuesday, after Fisher's passing, the following was posted to Reynolds official Facebook page: Thank you to everyone who has embraced the gifts and talents of my beloved and amazing daughter. I am grateful for your thoughts and prayers that are now guiding her to her next stop. Love Carries Mother
At just 20 years-old, Reynolds landed the starring role opposite Gene Kelly in the musical "Singin' in the Rain." She went on to be nominated for an Academy Award for "The Unsinkable Molly Brown."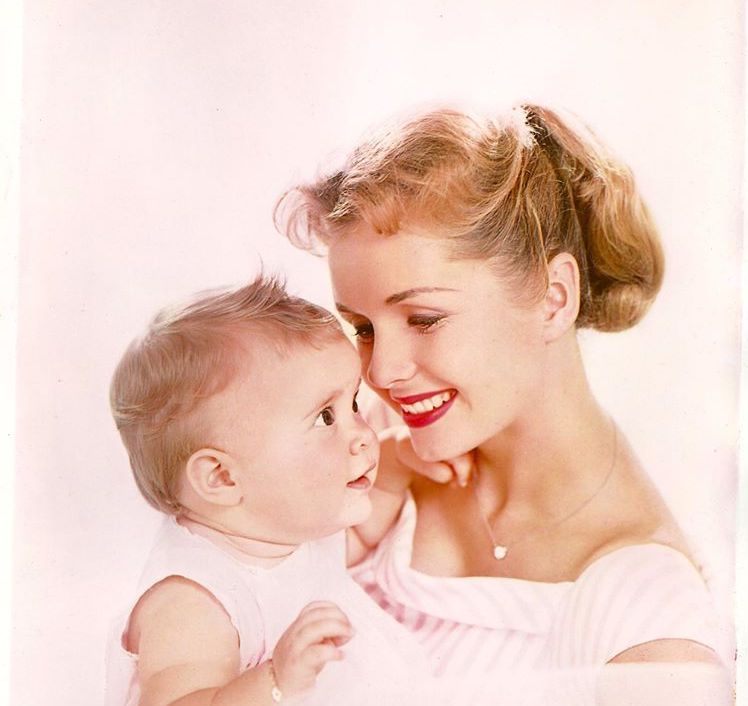 Reynolds with baby Carrie Fisher