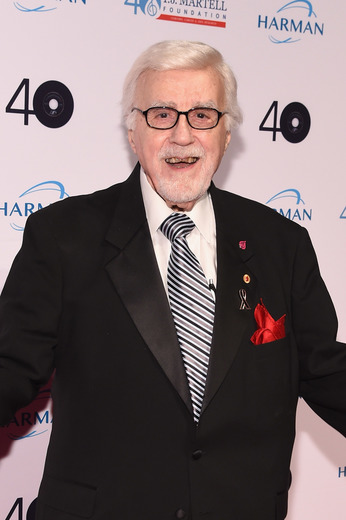 Tony Martell, who founded the T.J. Martell Foundation for leukemia, cancer and AIDs research in honor of his son T.J. who died after battling leukemia at the age of 19, has died.
Martell died in Madison, New Jersey at his home today, Sunday, November 27, 2016. He was 90 years old.
Tony Martell was a music industry senior executive from the 1960s to the 1990s working with musicians who covered a wide range of musical styles including jazz, rock, soul, pop, blues and heavy metal.
His experience as an A&R Director, Record Label Vice President and Record Label Head could not eclipse his profound commitment to honoring the promise he made to his son many years ago – to find a cure to help others.
Founded in 1975, the T.J. Martell Foundation has raised over $270 million dollars for innovative scientific research at flagship hospitals in the United States.
Under Martell's leadership the foundation has become the music industry's largest foundation which funds innovative research focused on finding cures for leukemia, cancer and AIDs.
Memorial plans will be announced soon. He is survived by his daughter Debbie Martell of Florham Park, NJ.