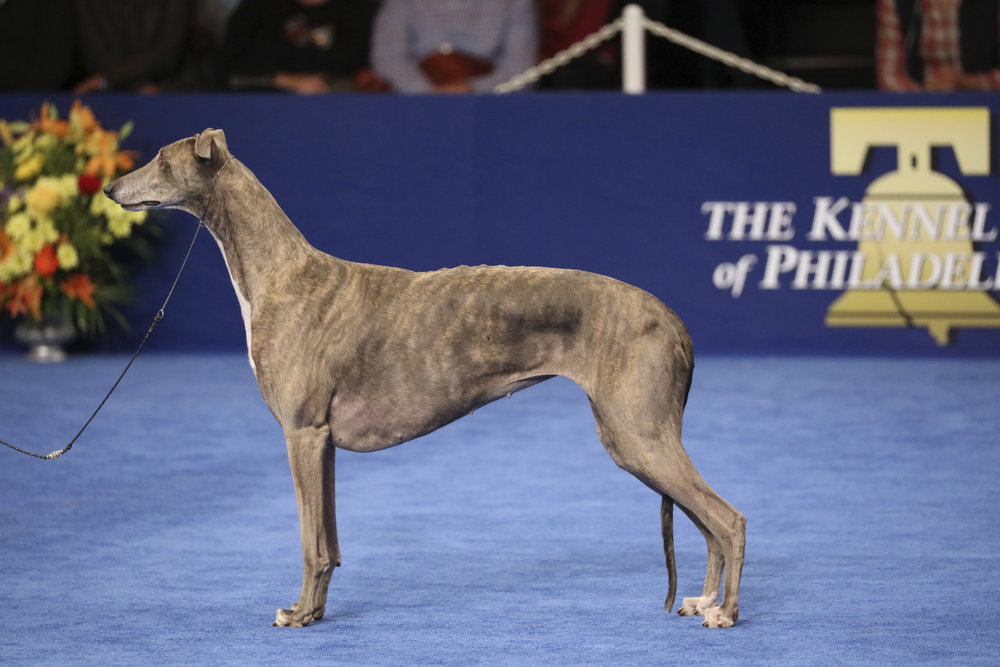 Right after the Macy's Thanksgiving Day Parade, the 15th annual Dog Show show, presented by the Kennel Club of Philadelphia was hosted by Actor John O'Hurley and expert judge David Frei.
Gia the Greyhound won Best in Show out of six other finalists including Ty, a giant schnauzer; Slick, a border collie; Timmy, an English springer spaniel; Chuck, a Pekingese; Rondo, a West Highland white terrier; and Clue, a Tibetan terrier.
The seven finalists competed among a lineup of 2,000 dogs spanning more than 200 breeds and varieties. This was the Greyhound's 44th brush with victory on the dog show circuit. Last year's top prize was given to a Skye terrier named Good Time Charlie.