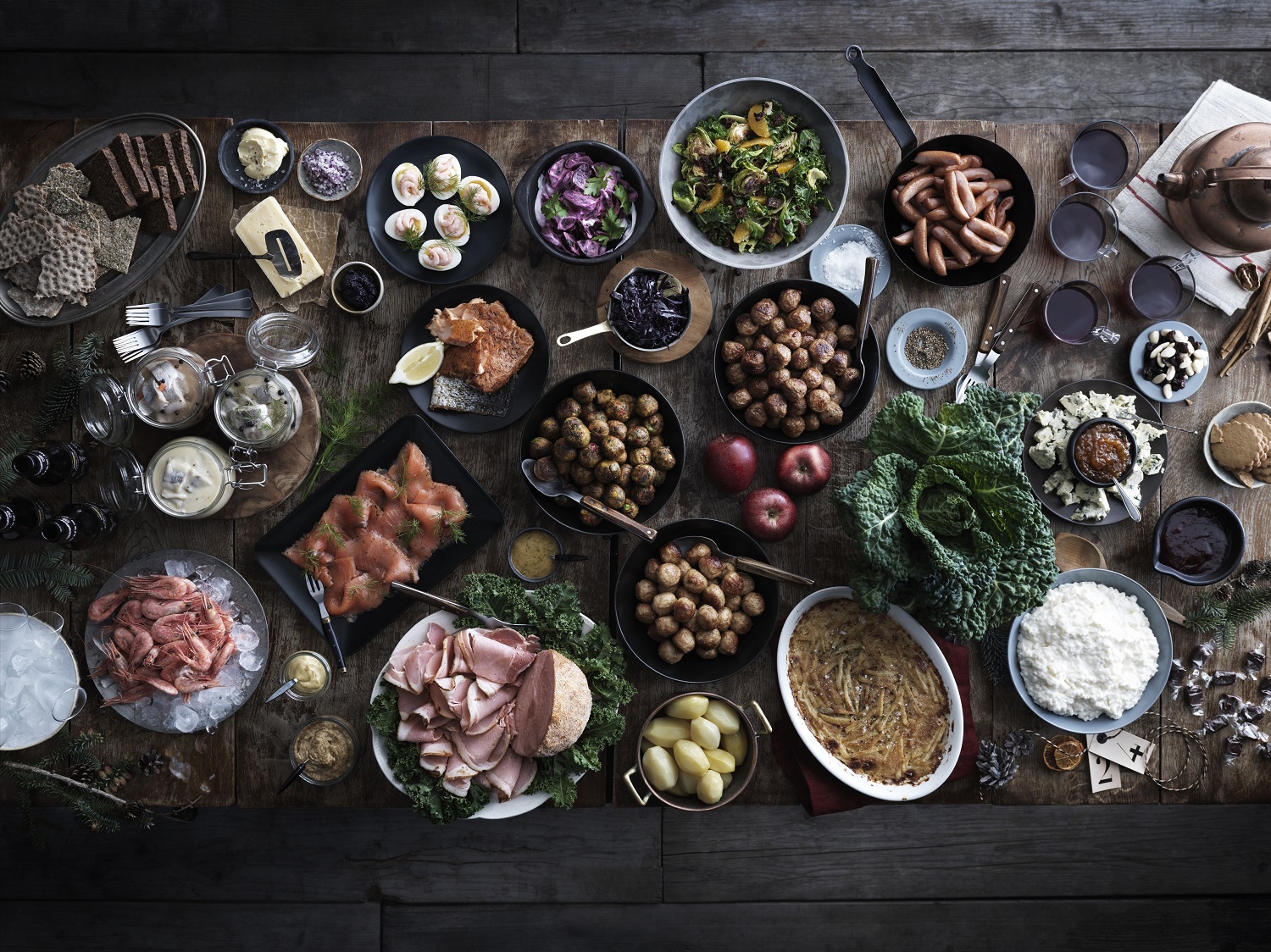 Known for its furniture… and Swedish meatballs, this holiday season IKEA is inviting guests to its annual Swedish Julbord on Friday, December 9, 2016 at participating stores nationwide.
In Sweden, a traditional Julbord celebration gathers family and friends to enjoy each other's company during a lavish meal, created from both cultural and family traditions.
IKEA is inviting everyone to join in on the fun with an all-you-can-eat buffet featuring traditional Swedish fare. Tickets are available for only $16.99 per person / $4.99 for kids 12 and under, or at a discounted rate for IKEA FAMILY members ($12.99 per person / $2.99 for kids 12 and under).
"The Julbord buffet lies at the center of a classic Scandinavian holiday celebration," says Patricia Meumann, IKEA Food Manager. "We invite everyone to celebrate and learn more about Swedish traditions over a delicious meal with family and friends."
The IKEA Julbord menu includes:
Assorted varieties of herring
Gravad lax with mustard sauce
Smoked salmon with horseradish sauce
Poached salmon
Hard boiled eggs with shrimp
Swedish cucumber salad
Red beet salad
Swedish potato salad
Christmas ham
Prinskorv sausages
Assorted cheeses
Meatballs with lingonberries
Braised red cabbage & apples
Mashed potatoes
Hard boiled eggs with shrimp
Red cabbage
Mashed potatoes
Jansson temptations
Crispbread, thin bread, softbread
Swedish rice pudding with almonds
Assorted desserts
Warm glögg
Coffee, tea, fountain beverages
Seating is limited, so those who are interested are encouraged to purchase tickets early at their local IKEA store. To locate and contact the nearest IKEA store for more details, including local seating times, visit the "Store Locator" page on www.IKEA-USA.com and enter your city/state or zip code. online or in-store.