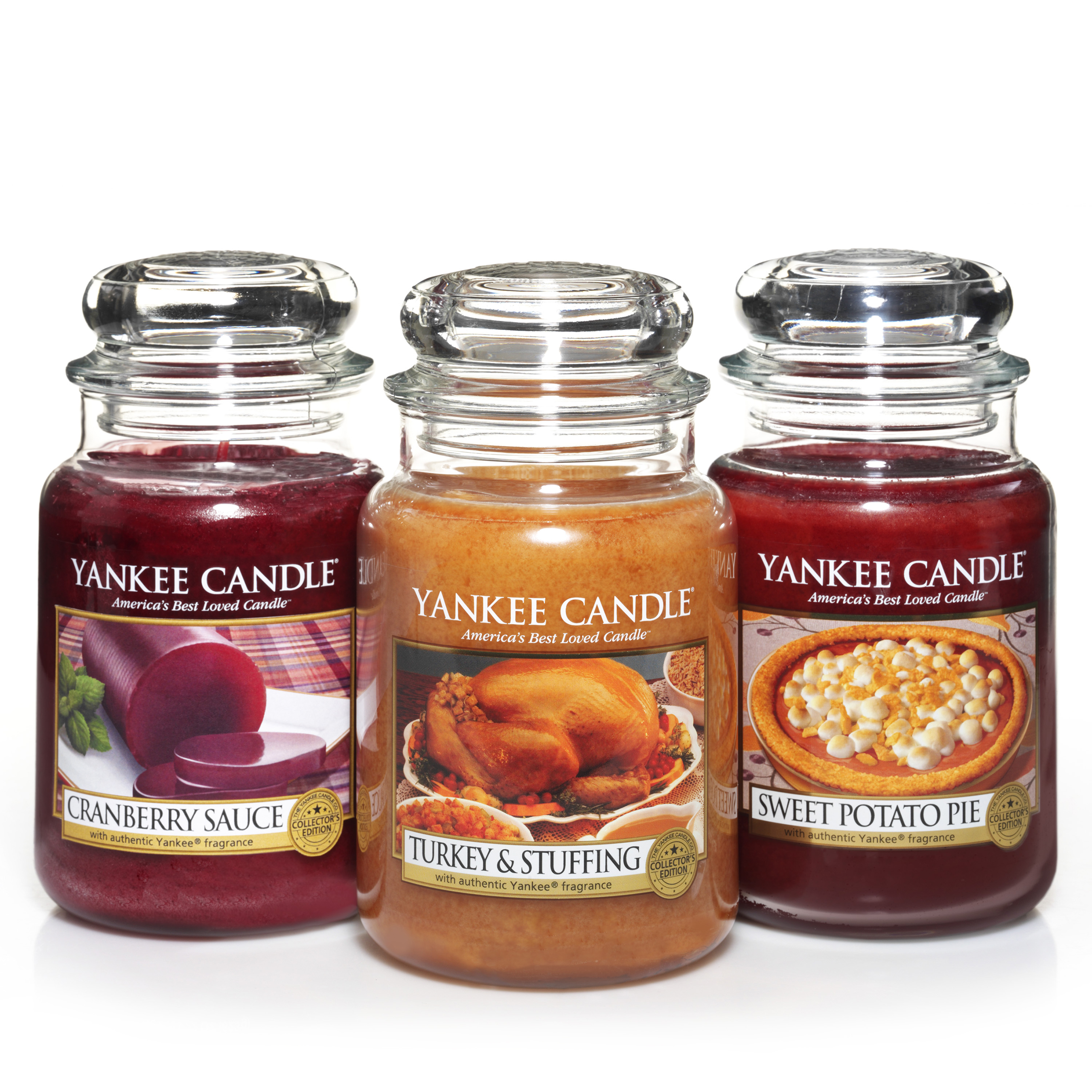 The Yankee Candle Company, Inc., the world's largest manufacturer of premium scented candles, announced the launch of Thanksgiving Dinner Collection, a new limited edition collection featuring three true to life Thanksgiving fragrances: Turkey with Stuffing, Cranberry Sauce and Sweet Potato Pie. As only Yankee Candle can, the company has brought delicious traditions to life to commemorate the most celebrated meal of the year and give back to the military through a partnership with the USO.
In the spirit of the holiday the collection celebrates, Yankee Candle will donate one dollar to the USO for every large jar candle or tumbler candle sold of the three new fragrances from September 30th through October 31st. The donations will help support the USO's Holiday Box program, which brings a touch of home during the holidays to troops serving overseas. Filled with items such as decorations, games, snacks and much more, the boxes provide them with a little holiday cheer at a time when they cannot celebrate with their families.
"Many of our customers value Thanksgiving as a time for spending with loved ones, so the Thanksgiving Collection is a way for them to relive and celebrate the holiday," said Hope Margala Klein, executive vice president, brand, innovation and merchandising at The Yankee Candle Company, Inc. "We are so grateful to be working with the USO to connect our troops overseas with home and show a token of our appreciation."
Those yearning to fill their home with the fragrance of a Thanksgiving feast as they prepare for the beloved holiday can purchase the limited edition fragrances starting today at more than 561 Yankee Candle retail stores, www.yankeecandle.com and select specialty retailers and gift shops while supplies last. Yankee Candle encourages fans to share their excitement surrounding the arrival of the collection on Facebook and Twitter by using the hashtag #YCTurkeyDinner.