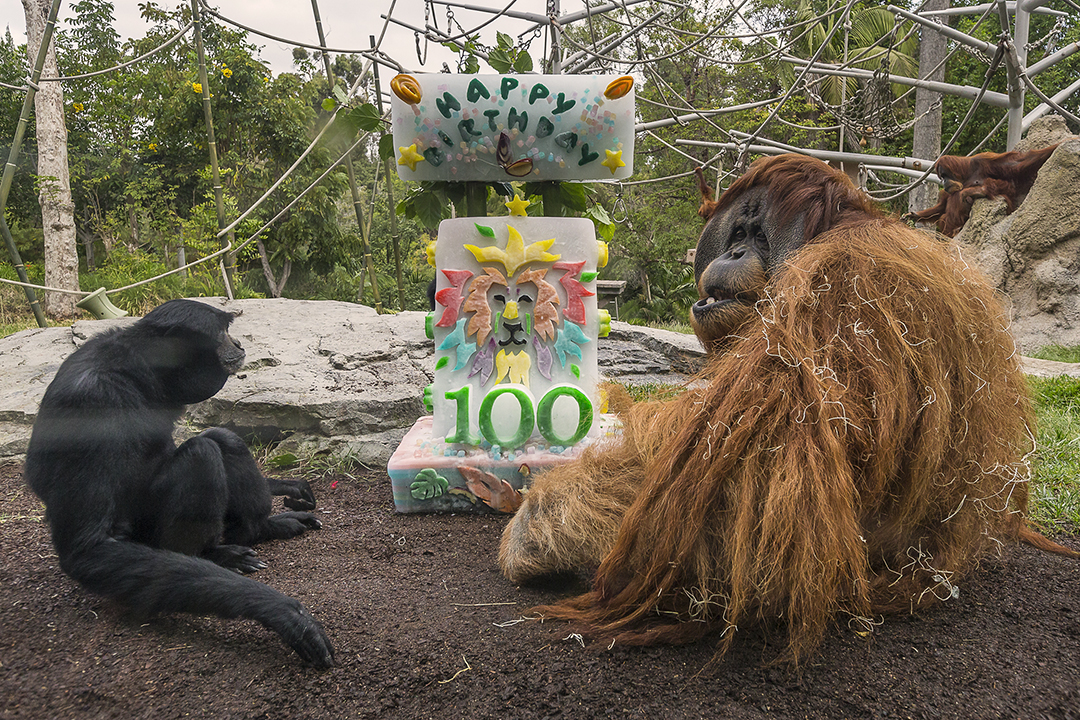 The orangutans at the San Diego Zoo were given a tiered ice cake yesterday (Sunday, Oct. 2), as one of the many activities celebrating the Zoo's 100th birthday. But by the time guests made their way from the entrance to the orangutan exhibit, the cake was already smashed and being taken apart by the eager primates. The cake featured several enticing food items, including carrots, bamboo stalks to hold the tiers, and pureed turnips and yams that provided the coloring for the "100" and "Happy Birthday."
Animal care staff who carried the cake into the exhibit reported that while the siamangs who share the area with the orangutans were initially delicate and picked off little bits of food, moments later, Satu, the adult male orangutan, smashed the ice cake into pieces.
After that, the apes took the pieces of the cake and retreated to areas within the exhibit to play and explore the enrichment.
Happy Birthday!
Learn more about the zoo and visiting San Diego in our travel story here.