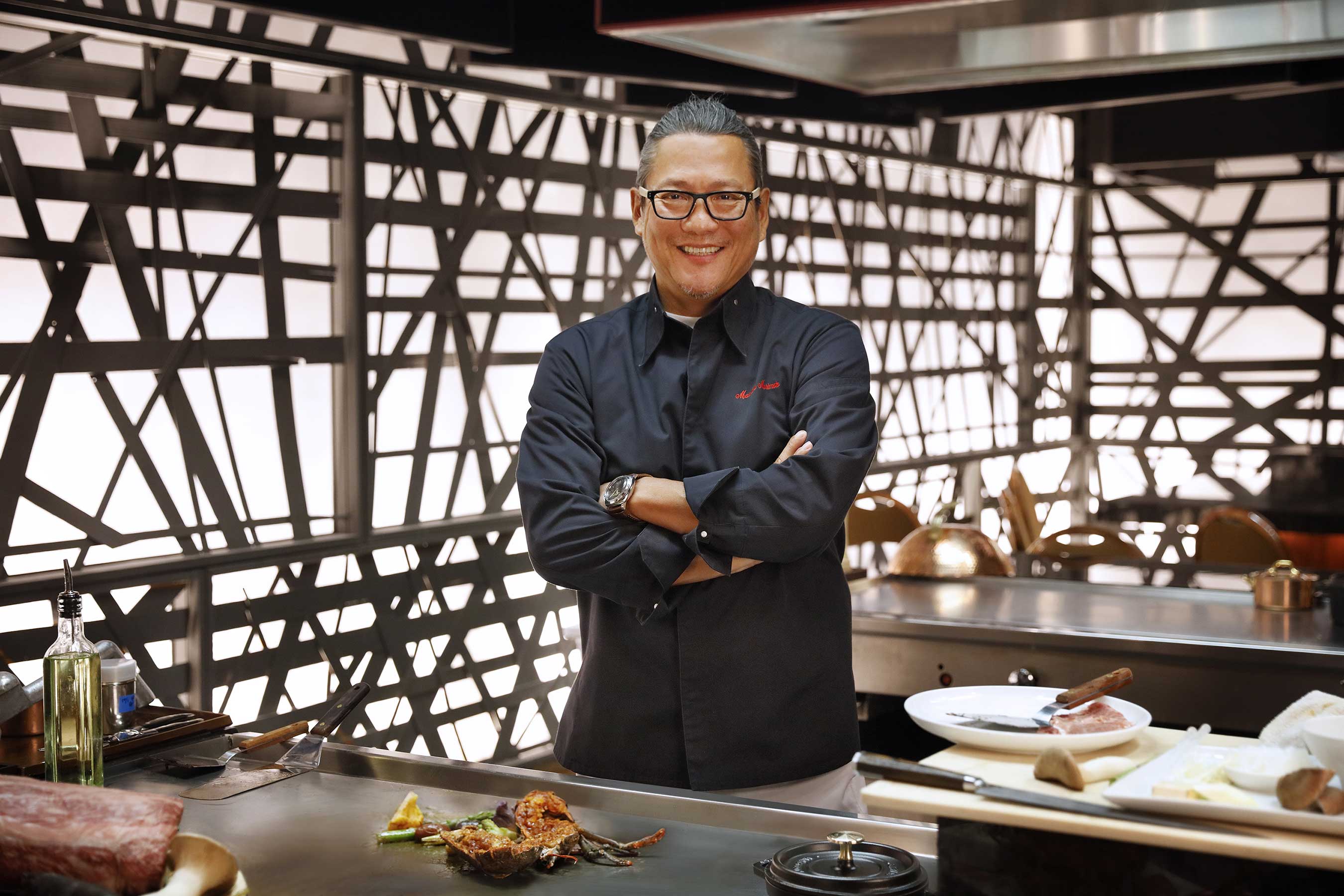 Masaharu Morimoto, famed Japanese chef and star of Food Network's "Iron Chef America," made his official Las Vegas debut with Morimoto Las Vegas, now open at MGM Grand.
The Las Vegas Strip is officially home to Morimoto and his distinctive Japanese fare from the world's finest sushi creations to unforgettable dishes that showcase the Iron Chef's unique ability to meld Eastern and Western flavors. The restaurant offers three distinct dining experiences: sushi bar, main dining room and Teppan tables, defining the luxurious elevation of Japanese cuisine and introducing the first and only iron griddle menu Morimoto offers in his renowned restaurant portfolio.
Morimoto uses his natural gift of fusing culinary techniques with high quality, fresh ingredients, resulting in memorable dishes that harmonize Japanese and Western flavors. The extensive fare offers guests a variety of ways to indulge in the sought-after cuisine in which Morimoto is known.
The Iron Chef's First Teppan Experience –Morimoto takes a luxurious view on Teppan by making use of the world's finest products, crafted by preeminent experts, resulting in an elite service experience. Guests can marvel as A-5 Japanese Wagyu is grilled on a bed of fresh vegetables resulting in a refined Sukiyaki served alongside a soft-poached jadori egg for dipping. At the Teppan tables, guests select from a variety of a la carte items, allowing them to cater specifically to their discerning palates.
Sushi Art – The skill Morimoto uses to create legendary sushi takes center stage with mouth-watering delights such as the Soft Shell Crab Roll, a deep fried soft shell crab rolled with asparagus, tobiko, avocado, scallion and drizzled with a spicy sauce. The Chef's Combination, which became an internet sensation known as "Morimoto Stained Glass Window Sushi Rolls," combines various ingredients such as tamago, tuna, cucumber, rice and nori into a stunning and picturesque work-of-art.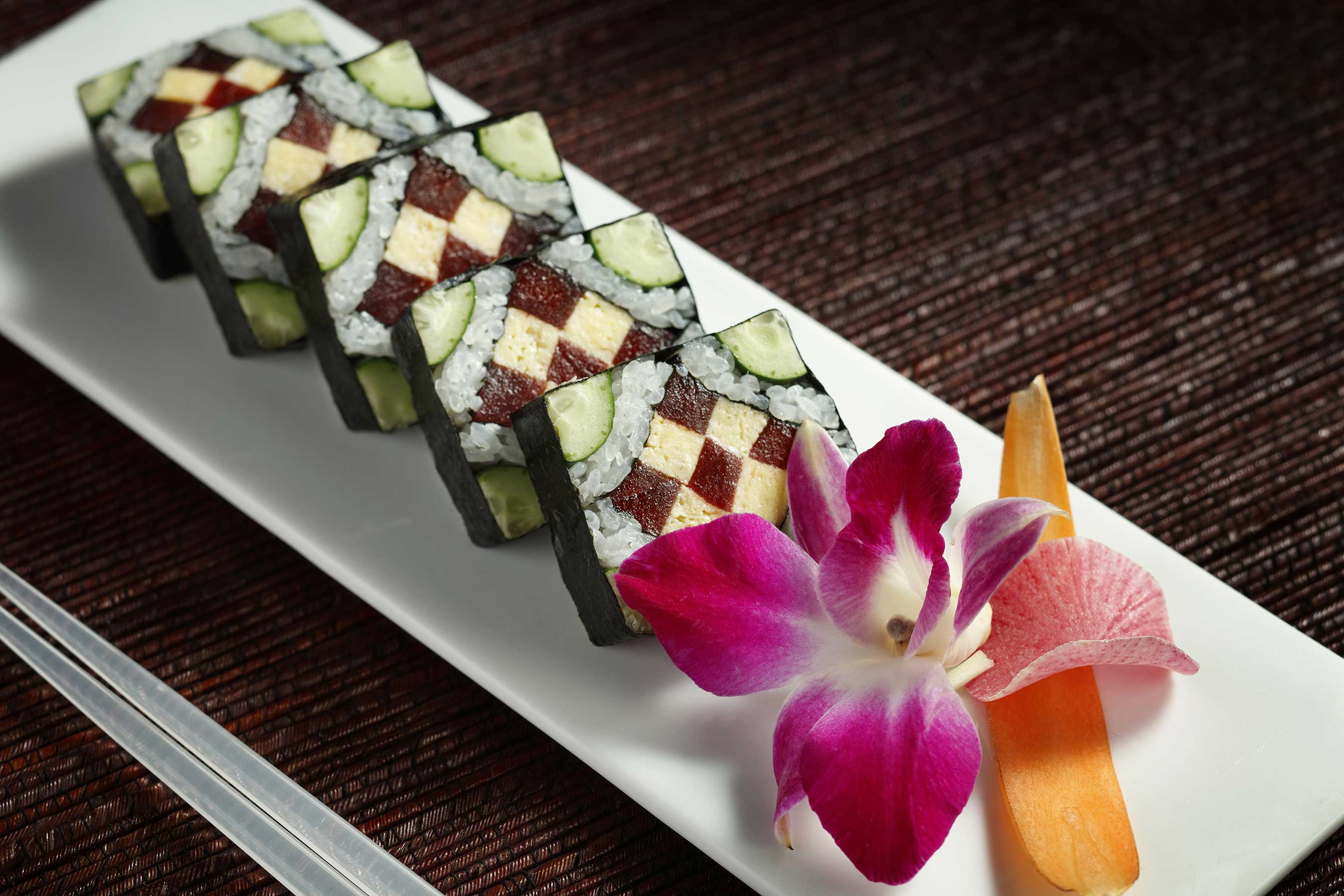 Twisted Apps –Morimoto pays homage to world cultures with a series of bold appetizers such as the Tuna Pizza, which perfectly balances the saltiness of olives and anchovy aioli with a spicy jalapeño. The Mizuhiki Caesar Salad tosses crisp romaine lettuce with seared salmon and splashes of the chef's special Caesar dressing and grapeseed oil for a refreshing mix of greens.
Luxe Entrées –Morimoto serves original creations in an approachable fashion allowing guests to explore flavors they haven't tried before. The Braised Black Cod with ginger-soy reduction offers a delicious introduction to the light and airy flavors of the Japanese kitchen. The more adventurous diner might turn to the Duck Duck Goose that marries duck meatball soup with duck confit fried rice and gooseberry compote for a bold, robust dish.
Sweet Temptations –The showmanship of Morimoto shines through his desserts including the Fiery Salty Caramel Chocolate Tart where a sphere of dark chocolate sorbet, marshmallow, salty caramel ganache and spiced rum is lit ablaze tableside in a glowing end to the meal.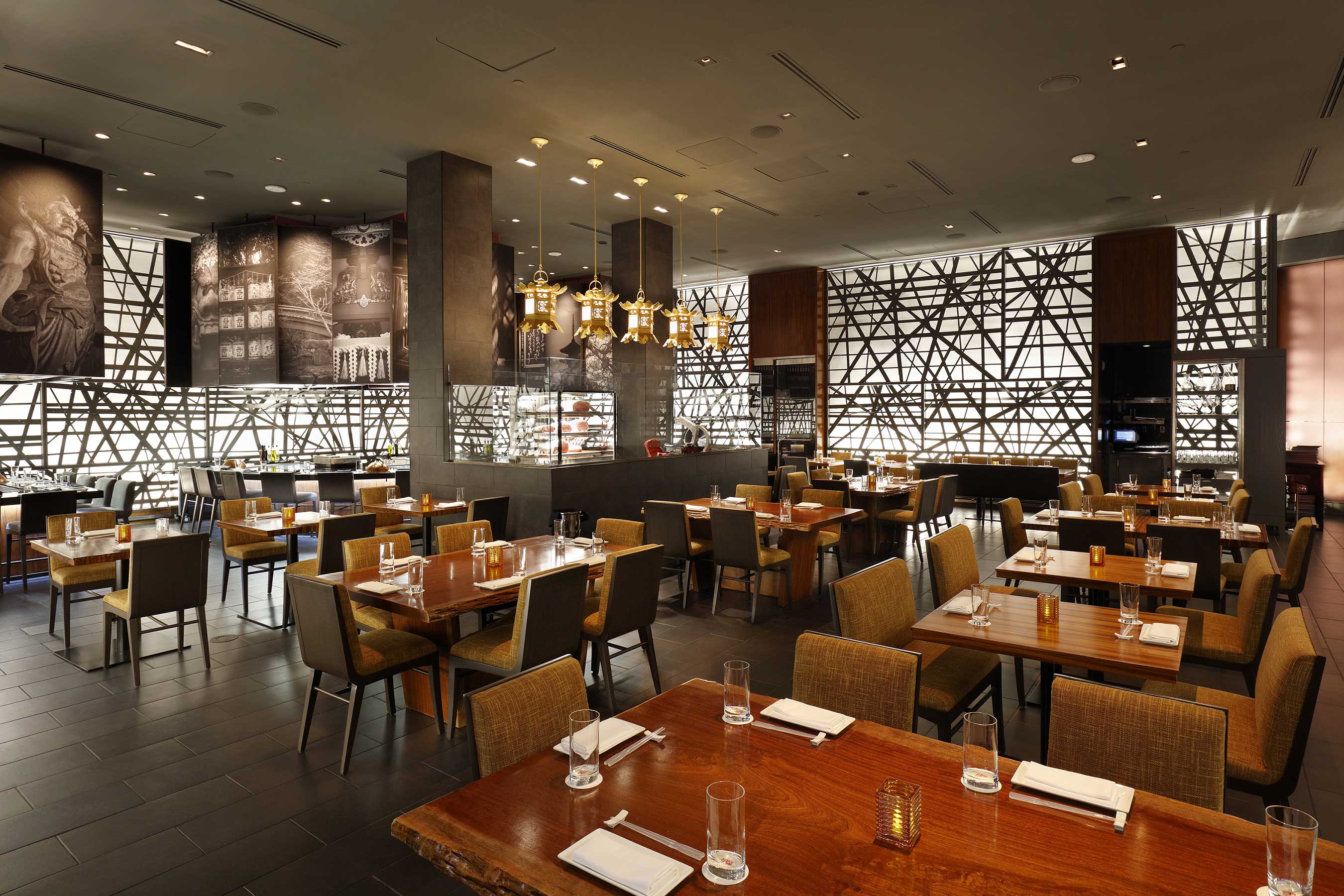 Envisioned by design firm Glamorous, Morimoto Las Vegas reflects a modern and chic dining environment offset with Japanese artwork. Diverse spaces are punctuated with compelling design elements.