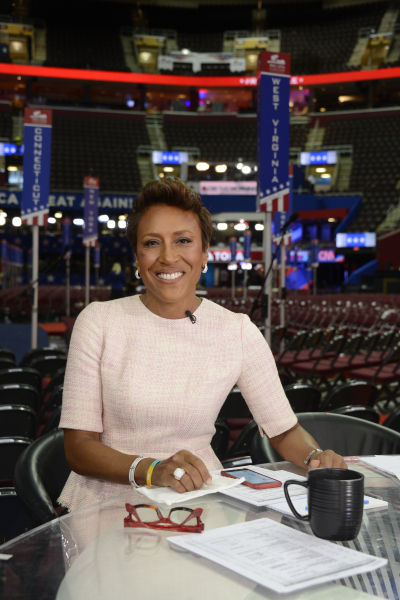 It's time to get the party started! With country music fans anxiously awaiting The 50th Annual CMA Awards, ABC and "Good Morning America" co-anchor Robin Roberts bring viewers the eighth annual pre-CMA Awards Special: "All Access Nashville: Celebrating the CMA Awards with Robin Roberts," Monday, October 31 (10:00 – 11:00 p.m. EDT), on the ABC Television Network.
The annual special will be taped at Tootsie's in downtown Nashville where a live audience will enjoy performances and appearances from some of country music's hottest stars while highlighting some of the most memorable moments from the past 50 years of the CMA Awards.
In addition, starting October 28, ABC Radio will offer a two-hour special, hosted by Roberts, celebrating the 50th anniversary of the Country Music Association Awards. The two-hour program will spotlight this year's CMA Award Nominees while celebrating some of the CMA's greatest moments over the past 50 years. Listeners will hear from CMA Award hosts Brad Paisley and Carrie Underwood, plus nominees Keith Urban, Maren Morris, Luke Bryan, Dierks Bentley, Thomas Rhett, Kelsea Ballerini and more.
The 50th Annual CMA Awards airs live on Wednesday, November 2 (8:00–11:00 p.m. EDT), on ABC.