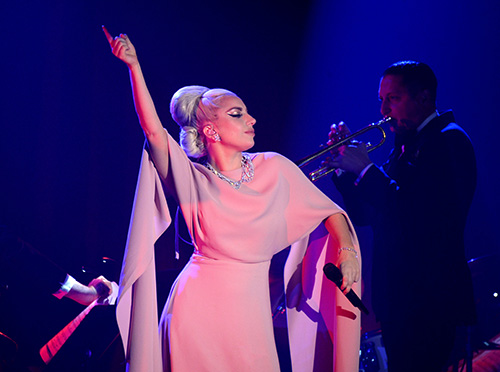 On Thursday, October 27, 2016, amfAR, The Foundation for AIDS Research, will honor Jeffrey Katzenberg and Charlize Theron for their outstanding contributions to the fight against AIDS.
The impressive black tie event, titled The Inspiration series was launched in 2010. Held in various cities over the years, the gala has raised more than $26 million to date.
The black tie benefit will be held at Milk Studios in Los Angeles and will be chaired by Aileen Getty and amfAR Chairman Kenneth Cole. Barry Diller and Chelsea Handler will serve as award presenters to Katzenberg and Theron, respectively.
Katzenberg, Chairman of DreamWorks New Media, is a longtime supporter of various AIDS-related causes and is a Trustee of AIDS Project Los Angeles, which serves more than 11,000 individuals with first-rate HIV/AIDS care and prevention programs and fights for smart, effective HIV-related public policy.
Theron, Academy Award-winning actress and United Nations Messenger of Peace, founded the Charlize Theron Africa Outreach Project (CTAOP) in 2007 to support African youth in the fight against HIV/AIDS. CTAOP supports community-based organizations that implement innovative HIV prevention programs targeting adolescents, providing young people in sub-Saharan Africa with important tools and skills that enable them to live healthy and productive lives.
The two honorees join previous amfAR Award of Inspiration recipients including Goldie Hawn, Aileen Getty, Ryan Murphy, Jennifer Lopez, Kevin Huvane, Jean-Paul Gaultier, Ricky Martin, James Franco, Francisco Costa, Tom Ford, Mario Testino, Robert Duffy/Marc Jacobs International, Miley Cyrus, Andy Cohen, Cher, and Fergie, among others.
Co-chairs of the event include Will Arnett, Antonio Banderas, Matt Bomer and Simon Halls, Steve Buscemi, Nicolas Cage, John Demsey, America Ferrera, amfAR Global Fundraising Chairman Milutin Gatsby, Jim Gianopulos, Charles Gibb, Jon Hamm, Nayla Hayek, Kevin Huvane, Stephen Huvane, Cheyenne Jackson, Milla Jovovich, Anna Kendrick, Heidi Klum, Donna Langley, Andrew Lipman, Willie Maldonado, Ron Meyer, Dame Helen Mirren, Eddie Murphy, Gary Newman, Denis O'Hare, Sean Patterson, Alan Poul and Ari Karpel, Tricia Quick, Peter Rice, Vincent Roberti, Zoe Saldana, Rich Ross and Adam Sanderson, Jeff Shell, Martin Short, Stacey Snider, Jeffrey Tambor, Dana Walden, Stephen Warren, and Catherine Zeta-Jones.
Harry Winston and M•A•C Viva Glam are the Presenting Sponsors. Cadillac andMoët Hennessy are the event's Signature Sponsors. MILK is the Associate Sponsor. Delta Air Lines is the Official Airline of amfAR.
For more information on tickets visit www.amfar.org/inla2016
www.facebook.com/amfarthefoundationforaidsresearch
Join the conversation:
#amfARInspiration