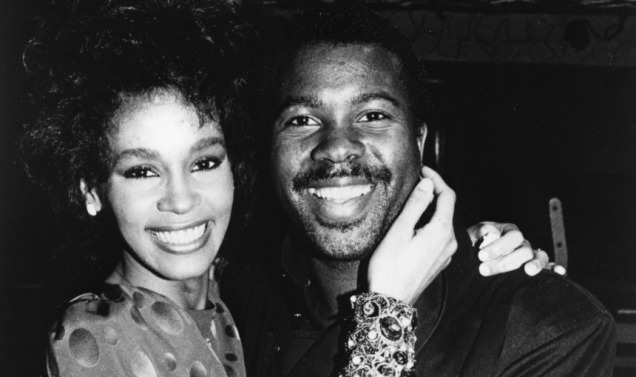 Kashif, the innovative songwriter/producer behind hits by Whitney Houston and Evelyn "Champagne" King — and a popular solo artist in his own right — has died. The 59-year-old passed away in his Playa del Rey, Calif. home on Sunday (Sept. 25) of undetermined causes.
Born Michael Jones in Harlem, New York on December 26, 1956, and raised in the Brooklyn foster care system, Kashif — whose name means discoverer and inventor — initially launched his career as a multi-instrumentalist (piano, flute, trumpet, saxophone and tuba). His first professional gig was as the 15-year-old keyboardist/vocalist for the '70s disco/funk band B.T. Express. Going out on his own in 1978, Kashif first played keyboards for Stephanie Mills, then segued into studio work for projects by Nona Hendryx, Gloria Gaynor, Tavares and the Four Tops, among others.
Signing with Arista Records as a solo artist in 1983, Kashif charted eight top 20 R&B hits, starting that year with the No. 5-peaking "I Just Gotta Have You (Lover Turn Me On)." His subsequent top 10s include "Baby Don't Break Your Baby's Heart," his "Love the One I'm With (A Lot of Love)" duet with Melba Moore, "Personality" and the biggest hit of his career, "Love Changes." That 1987 duet with Meli'sa Morgan climbed to No. 2 on the R&B chart.
But it was his pioneering talent as a producer — minimalist soundscapes skillfully integrating synthesizers and drum machine patterns — and songwriter that put Kashif in demand. He helped Evelyn "Champagne" King notch her first R&B No. 1 in 1981 with "I'm in Love," which the duo followed a year later with a second No. 1 collaboration, "Love Come Down," and the No. 2 "Betcha She Don't Love You." Also in 1982, Kashif helmed Howard Johnson's biggest R&B hit, the No. 6-peaking "So Fine."
Then, Arista chief Clive Davis tapped him to work with a new singer named Whitney Houston. The result was Houston's 1985 career breakthrough — and first No 1. R&B/No. 3 pop hit — with the Kashif-produced "You Give Good Love." The six-time Grammy nominee's credits also include collaborations with Kenny G, George Benson, Dionne Warwick and the Average White Band.